Video interviews, panel discussions, articles and Q&As featuring
Latest Interview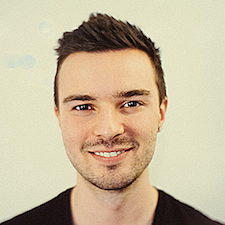 Chris Gimmer and his co-founder built a pretty slick piece of software called Snappa. I liked it so much I became a paying customer just nine months after their launch.
But they launched on a .io domain name and – as Gimmer describes in "How (and Why) We Purchased the Snappa.com Domain for $40,000" – their "cool startup domain name" left their customers confused and questioning the longevity of their operations. So, negotiating the price down from $84,500, they bought Snappa.com for $40,000 on a payment plan.
But nothing is ever as easy as it sounds, and in this interview Gimmer explains the details behind his thought process at each stage of his bootstrapped SaaS startup.
Michael Cyger May 1, 2017 10