Video interviews, panel discussions, articles and Q&As featuring
Latest Interview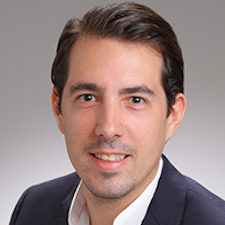 How does Doron Vermaat earn $40,000 profit per year while only investing 10 to 15 hours per week? Find out in this interview.
Vermaat shares:
* How he learned to value brandable domain names
* What he does as soon as he purchases a new domain name
* How (and how fast) he responds to inquiries from potential buyers
* Why he ends each email with a question
* How he softly pushes just a little further to increase the sales price
Michael Cyger October 3, 2016 88
What do successful domain name investors think when they value domain names?
In this show:
• We learn what the Sherpas bought or sold recently: DEEJO.com, BIQE.com, BEQY.com
• An investor's portfolio is appraised: UpperRange.com, InstaTrader.com, GlamLand.com…
• Get your bids in soon for SpaceTech.com, KROO.com, LuckyMountain.com…
• Plus, much more!
We're joined by Michael Krell, Jeffrey Emerick and Shane Cultra.
Michael Cyger September 12, 2016 47
On this Profitable Flips show, we talk to Christian Calvin, who entered the industry in late-2013 and dismissed the advice of an experienced and proven domain name investor.
The result?
From $80.55 to $12,500 in four months with RaiseTheMoney.com, and from $98.55 to $9,000 in less than one month with SuiteSeats.com – buying and selling brandable domain names. He continues to focus on brandables, and is targeting a mid- to high-five figure profit margin in 2015 for his business, PlentyOfBrands.com.
Michael Cyger September 7, 2015 69