Video interviews, panel discussions, articles and Q&As featuring
Latest Interview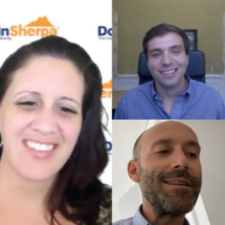 Serial Entrepreneur Michael Gargiulo discusses how the EMD is contributing to the company's ongoing success, including 8 recent offers.
He and Andrew Rosener have a heated debate over Michael's novice Forbes article where he tries his hand at an EMD valuation methodology VS the industry standard of domain name valuations, created by Rosener, the Rosener Equation™.
Plus, Rosener makes predictions about a major shift coming to the EMD market.
DomainSherpa September 17, 2018 16
Serial Entrepreneur Michael Gargiulo spent years trying to acquire VPN.com, poured about $2 Million into developing it, and then identified a crucial need/opportunity to pivot. Hear a serial entrepreneur's perspective on EMDs (exact match domains), and how VPN will shape the future of our internet connectivity.
DomainSherpa January 22, 2018 52