Although Google Analytics has become virtually a requirement of web analytics toolboxes, most website owners know that Google Analytics does not provide real-time data. Hours can pass before a web analytics dashboard is updated. Fortunately, there are many free options for collecting real-time web analytics for a website or parked domain name.
One of the best free applications for monitoring web analytics in real time is StatCounter.com. StatCounter will keep track of unique visitors, visitor geography, page views, most popular keywords used to reach your website, referring search engines, and an abundance of additional information to keep you competitive in real time.
StatCounter offers several advantages over Google Analytics, including the ability to:
Share data with potential domain name buyers without having to provide access to your Google Analytics account
Publicly share data through a link on your website without viewers having to sign in to view them
Determine in real-time how a new piece of content (article, blog post, video, etc.) is being picked up on news wires, by other blogs and in search engines
Add the code to a specific page, specific post, or other individual page of content of your website
Editor's Note: After this article was scheduled for publishing, Google announced a set of new reports that show what's happening on your site as it happens.
The following step–by-step guide will walk you through the process of starting a StatCounter project.
Step 1: Open a New Account
Go to StatCounter.com and click on the Sign Up tab in the top left corner.

Fill in the account details (username, email address, full name and password) and the personal details (first name, last name, country, date format and time format). Accept the terms and conditions by clicking on the check box. Then, click on Register My Account.
Before being able to use your new StatCounter account, you will have to verify the account via an email confirmation. Verifying an account is a common practice to ensure account ownership.
Step 2: Log in to StatCounter.com
To login, enter your username and password. Press the Log in button.
Step 3: Begin a New StatCounter Project
To start a new project, click on the Add Project link under Projects section on the top right side.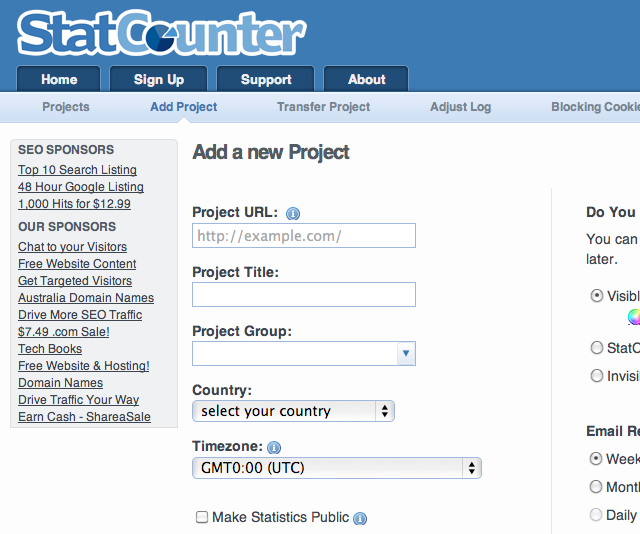 Fill in a descriptive project title (the domain name being monitored is a good choice) and the website address. Select the country you reside in and the time zone in your region. You can choose a visible stat counter, a StatCounter button or an invisible tracking method. You can also choose how frequently reports will be emailed (weekly, monthly, daily or not at all), and who will receive the reports.
If you choose to Make Statistics Public, you can select if you want to display a link to your stats on your website. This option can be useful on a parked or minisite property that you are actively marketing for sale.
Step 4: Customize Your StatCounter
If you have selected a visible counter, you can customize its appearance by clicking on the Customize! link with the colored disc.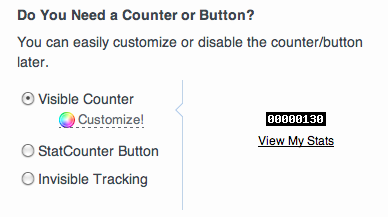 If you choose to have a graphical counter, you can adjust the color of the text and of the background of the StatCounter.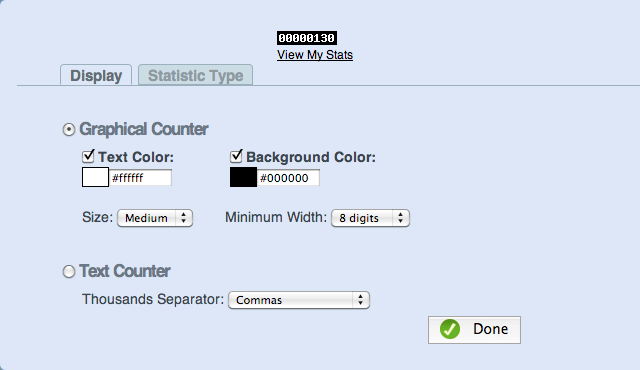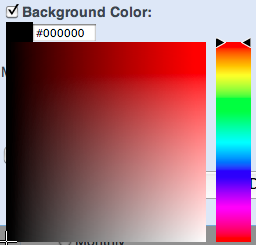 With a graphical counter, you also can choose the size. Medium is usually the best option, although depending on your interest in promoting your web analytics for a domain name, you may want to choose a larger or smaller version.
If you select to use a text counter, choose commas, full stops, spaces or thin spaces for the thousands separator on the counter.

Next, click on the Statistic Type section on top. From there, choose what will be counted: page views (select Pageload Counter) or unique views (select Visit Counter).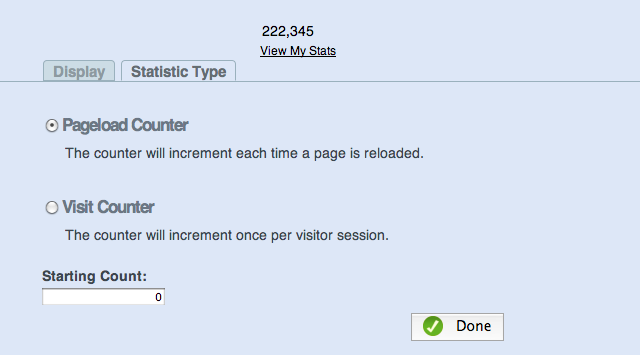 Click on the Done button.

Step 5: Review the StatCounter
Once you have entered all the information for the new project, review the details for accuracy.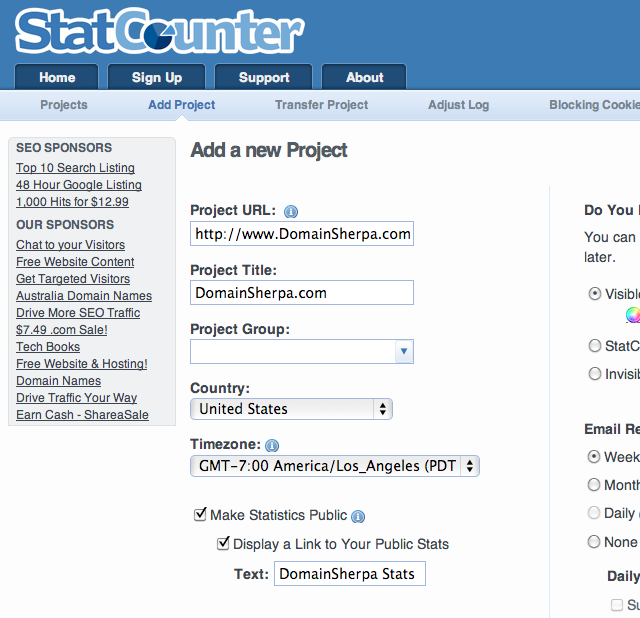 Then click on the Add Project button at the bottom of the page.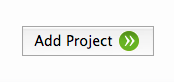 Step 6: Generate StatCounter Code
Choose an installation guide from those offered.
The standard HTML code is shown below. You can choose other versions of the code, but those selections represent more advanced codes.
Click inside the box to highlight the code. Click the Copy to Clipboard text link. The code can be added to a blog or any location that takes HTML code.
Web Analytics in Real Time
Any person who is looking to purchase your domain name or website may want to assess the quality of the traffic in real time. Rather than paying hundreds of dollars for a membership at Compete.com, you can provide the real-time web analytics that your potential buyers want for free with StatCounter.com.
If you enjoyed this article, subscribe for updates (it's free)