Video interviews, panel discussions, articles and Q&As featuring
Latest Interview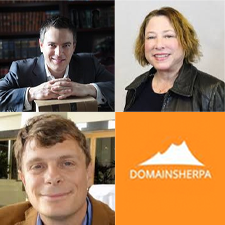 Hear perspectives from Zak Muscovitch, Karen Bernstein, Stevan Lieberman on the historic US Supreme Court decision regarding the trademark on Booking.com, plus vital thoughts on how this may impact domain valuations from Andrew Rosener.
Any domain investor, domain attorney or corporate domain manager, will benefit from today's show!
DomainSherpa July 13, 2020 7

A trademark owner — whether registered or common law — who finds a domain name that is identical or confusingly similar to its mark has several options for dealing with the possible infringement, including ICANN's Uniform Domain Name Dispute Resolution Policy and the Anticybersquatting Consumer Protection Act.
Charles Runyan January 20, 2011 16