Video interviews, panel discussions, articles and Q&As featuring
Latest Article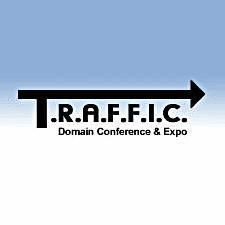 Last week, the T.R.A.F.F.I.C. Domain Conference & Expo took place in Fort Lauderdale, Florida. Top domain investors from around the world converged at the Ritz Carlton for five days of networking, sharing, learning, partying and dealmaking.
Here are five lessons learned that you can use to grow your business that I gleaned from this conference. If you attended the conference and learned a lesson or two that is not covered here, please let us know about it in the comments.
Michael Cyger October 23, 2011 23

One of the most popular interviews on DomainSherpa is Andrew Rosener, who has developed an equation to determine the end user value for premium generic .com domain names.
This article summarizes Rosener's hour-long video interview in an easy-to-read format, with input variables defined and updated.
Michael Cyger July 17, 2011 17
Ryan Colby of Sedo discusses the 15 factors that he uses to assess the value of premium domain names, and what you need to know before you start working with a domain name broker to maximize the value of your premium domain names.
Why is Ryan such a good source of information? Ryan has sold over 7 million dollars in domain sales in the last 11 months, and has brokered 2 of the top 10 publicly recorded sales on Ron Jackson's DN Journal sales chart for 2011. He also currently has 64 premium domain names under contract, including 3D.com, Italy.com, Laptops.com, Margarita.com and Optometrist.com.
Michael Cyger June 29, 2011 20