Video interviews, panel discussions, articles and Q&As featuring
Latest Interview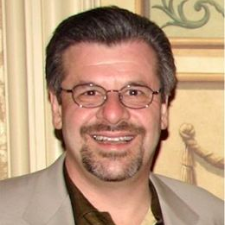 Through leasing, Rick Schwartz is now making $3,000 per month on domains names that were previously generating only $3 to $30 per month in parking.
You can take advantage of Schwartz's 16+ years of domain name negotiations and leasing expertise by learning from or partnering with him on your category defining domain names.
Watch this interview to learn all the details.
Michael Cyger December 3, 2012 20

Recognizing in 2005 that there would be an oversupply of condominiums in the United States, Richard Swerdlow saw an opportunity to build an online market to buy and sell condos. It would be modeled on the stock exchange and intended as a transparent place to allow buyers and sellers to connect with one another.
His online real estate empire started with the acquisition of Condo.com and continued with Houses.com and Property.com. As the owner of what are arguably the most premium online locations for real estate, Swerdlow shares his plans for continuing to connect buyers and sellers through his virtual marketplaces and how others can apply his strategy to their own development projects.
Michael Cyger November 8, 2011 16