Video interviews, panel discussions, articles and Q&As featuring
Latest Interview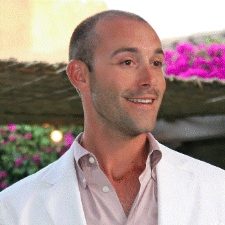 We all know that Andrew Rosener, a former fishmonger, is one of the leading domain name brokers in the industry. But did you also know he is a developer?
Learn how Andrew acquired the domain name Spearfishing.com, how much he paid, how he built the website, how he is marketing and promoting it, and what his plans are for monetizing the community he's passionate about.
Michael Cyger August 20, 2012 16
Ryan Colby of Sedo discusses the 15 factors that he uses to assess the value of premium domain names, and what you need to know before you start working with a domain name broker to maximize the value of your premium domain names.
Why is Ryan such a good source of information? Ryan has sold over 7 million dollars in domain sales in the last 11 months, and has brokered 2 of the top 10 publicly recorded sales on Ron Jackson's DN Journal sales chart for 2011. He also currently has 64 premium domain names under contract, including 3D.com, Italy.com, Laptops.com, Margarita.com and Optometrist.com.
Michael Cyger June 29, 2011 20