Video interviews, panel discussions, articles and Q&As featuring
Latest Interview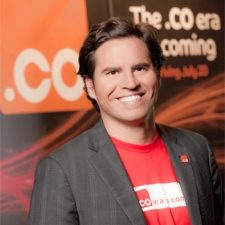 Many believe the .CO registry is the "poster child" for how a new top-level domain answers all the above questions and is succeeding in the minds of individuals, businesses and entrepreneurs. That makes the top-level domain a better investment than many, if not most, other top-level domains other than .com.
With new gTLDs going live every week for the upcoming couple of years, this interview contains critical information that both new registry operators and investors alike should familiarize themselves with.
Michael Cyger February 17, 2014 9

To have a website that ranks highly in search engines like Google and Bing, just how important is the domain name? For the most reliable information on this topic, I invited the leading authority on search engines, Danny Sullivan, to join me on DomainSherpa.
Listen in as Sullivan discusses the often-debated relationship between domain names and search engine optimization, including:
* Do keywords within the domain name help search engine optimization?
* Are keywords within the domain name better than just having keywords elsewhere in the URL?
* Is buying a premium generic domain name a good investment for a new business?
And many more
Michael Cyger March 19, 2012 35
For anyone thinking about launching a new TLD under ICANN's new rules, there are many lessons to be learned from the successful launch of the .CO top level domain.
While Juan Calle, CEO of .CO Internet S.A.S., will be the first to admit that there is a bit of luck in the success of .CO, luck favors the prepared. In this interview, Calle reveals his company's strategy and provides many tips and best practices for you to consider.
Michael Cyger July 5, 2011 27