Video interviews, panel discussions, articles and Q&As featuring
Latest Interview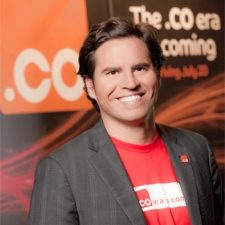 For anyone thinking about launching a new TLD under ICANN's new rules, there are many lessons to be learned from the successful launch of the .CO top level domain.
While Juan Calle, CEO of .CO Internet S.A.S., will be the first to admit that there is a bit of luck in the success of .CO, luck favors the prepared. In this interview, Calle reveals his company's strategy and provides many tips and best practices for you to consider.
Michael Cyger July 5, 2011 27
The Internet Corporation For Assigned Names and Numbers (ICANN) has approved plans that will make sweeping changes to domain names. This article includes what your business needs to know to prepare.
The ICANN Board of Directors approved a plan to dramatically increase the number of generic top-level domains (gTLDs) – from the current 22, which includes such familiar domain extensions as .com, .org and .net – to any number, if approved through the ICANN process. Hundreds could be approved next year.
Michael Cyger June 20, 2011 10