Video interviews, panel discussions, articles and Q&As featuring
Latest Interview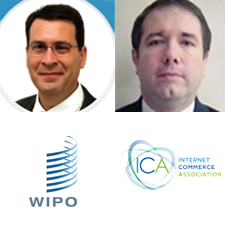 The Internet Commerce Association (ICA), a trade organization advocating for the rights and interests of domain name owners and related service providers, shares an eduational webinar, featuring Michael Palage and Frank Cona's proposal for a WhoIs access that is GDPR compliant.


DomainSherpa July 15, 2019 3

With GDPR on May 25, you can expect to lose access to WhoIs data as we know it and begin many months of "growing pains" as the domain industry scrambles to figure out how to comply with GDPR.
If you're invested in domain names & want to lower your risks or understand strategies for the future, pay attention to these 3 experienced domain name attorneys!
Learn from:
• Stevan Lieberman of Greenberg & Lieberman
• Ari Goldberger of ESQwire.com
• Jason Schaeffer of ESQwire.com
DomainSherpa April 29, 2018 19