Privacy Policy Cookie Policy
Founders Archive
Video interviews, panel discussions, articles and Q&As featuring

Founders

.

Latest Interview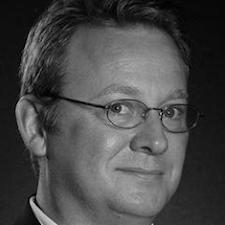 Should you buy a killer, exact-match domain name and build a business?

Or should you stick to the business of investing in domain names?

If you want to know what goes into running a business—with employees, inventory, shipping/receiving and customer service—this is the show to watch.

And what better exact-match domain name to take on the $15 billion North America ($62 billion worldwide) battery market than Batteries.com.
Michael Cyger February 6, 2017 47

More Interviews
Russ Artzt shares his insights on founding software company CA Technologies, building it to $4.5B, launching new products and services over the past 40 years, and how naming and branding took place in this Global 1000 company.

If that isn't enough, Russ also gives us an overview of a new software company he's developing that helps companies measure, analyze and improve their digital assets, including domain names, websites and third-party accounts.
Michael Cyger September 19, 2016 21
The DomainSherpa audience often asks us to check in with past Sherpas to see how their business has fared since their interview. So that's what we're delivering today.

Luke Webster started his shaving business on a single, niche, exact-match domain name: VintageStraightRazor.com. But he executed day in and day out and reinvested profits. Today his venture, now called The Grooming Network, sells razors and blades of all types, soaps, brushes, cologne, and more.

We find out how his revenue has grown, what his vision is for the next few years, and how domain names, a "club" model and content marketing are going to play important roles in future growth.

Oh, and I ask Luke how much he paid for Beard.com and why he's financing most of his high-value domain names. It's a great show with a great entrepreneur.
Michael Cyger April 25, 2016 19

Jamie Siminoff launched DoorBot – a doorbell with security features – and had amazing success, pre-selling $250,000 worth of product on Kickstarter, selling millions of dollars of product after an appearance on "SharkTank," and being recognized as one of Time magazine's top 10 products of 2014.

But it wasn't until he took a big risk and upgraded the DoorBot brand to Ring (and Ring.com) in 2014 that it all came together and sales really took off.

In this interview, Siminoff provides advice to other startup founders on the power of a great brand, tactics for negotiation, and how much to pay for a premium domain name.
Michael Cyger November 16, 2015 18
Zalmi Duchman started his fresh, healthy meal delivery service in 2005 and after nine years sold it for $24 million and, in the process, he learned a valuable lesson about thinking creatively.

In this interview, Duchman shares how creative financing could have saved him about $50,000 – and what you can do to avoid overpaying for a domain name – as well as some of the tactics he used to achieve a phenomenal growth trajectory.
Michael Cyger October 5, 2015 9

Put together a great team, build a world-class product, and your company can be successful even with a bad domain.

That's what today's entrepreneur and business leader learned when he and his co-founders started their SaaS project management business on the TeamworkPM.net domain name.

However, years later – with profits in the bank – they decided that the authority and trust afforded by a premium domain name was what they needed to take their business to the next level.

So they took a leap of faith and spent nearly all of their savings – $675,000 – to purchase the Teamwork.com domain name, which they believe has made all the difference in growing their business.

Learn how they negotiated the purchase – over the course of years – from an initial price tag of $20 million, how long it took to recoup their investment, and the growth rate they experienced after starting to use their new Teamwork.com domain name.
Michael Cyger July 6, 2015 14
If you're a startup entrepreneur wondering how a category-defining domain name can help your business grow, you need to watch this show with David Ciccerelli, co-founder and CEO of Voices.com.

In this show, Ciccerelli relates how he purchased Voices.com for only $5,000 cash up-front (using a credit card advance), and how the domain was instrumental in building the $15 million business that exists today – so you can see that even without extensive resources, a deal is possible for a great brand and domain name.

He also discusses one of the most important benefits of an exact-match domain – instant credibility with customers and media companies – as well as provides some fantastic candid business advice.

It's a must-watch show for entrepreneurs.
Michael Cyger June 8, 2015 17
Mike Faith founded a headset company and experienced explosive growth, selling $3 million in the first three years. Then he hit a bump in the road. To get the company back on a path of consistent growth, he raised money and acquired Headsets.com.

Learn how he creatively financed the domain name, what benefits it provided to his business, and how he made a generic word memorable.
Michael Cyger January 5, 2015 22
Owning the short, single-word, aspirational domain name Wish.co.uk allowed Richard Kernshaw and his business partner to "punch above their weight" – making connections, doing deals and selling more than $1 million in day experiences with a small team.

Recently, Kershaw acquired another domain name that will allow him to make big gains right from the get-go: Digital.com, which he purchased for $373,500 in public auction.

We catch up with this past Sherpa to find how his Wish.co.uk business has fared since his last interview in 2012, and to learn what he has planned for his new digital asset.
Michael Cyger September 29, 2014 15
Instead of hand registering a $9 brandable domain name like ShutterStock.com or iStockPhoto.com and paying for CPC marketing forever, Jon Yau plunked down $250,000 of his family's savings to purchase StockPhoto.com – a domain name with 50,000 worldwide exact-match searches per month.

Yau considers this investment a "pre-payment" for the endless stream of potential customers that visit his website daily through direct navigation. And with plans to continue to grow his photography database, he expects only to increase his customer conversion rate and revenue.
DomainSherpa January 27, 2014 21