Video interviews, panel discussions, articles and Q&As featuring
Latest Interview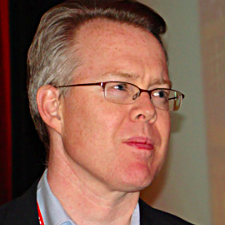 As a degreed and lifelong student of economics, Rob Monster understands better than most the science of how wealth is produced, consumed and transferred. And he is making good use of that knowledge.
Monster draws from his experiences – both the victories and the disappointments – as he works to define a scalable domain development theory that will lead to consistent profits with domain names.
Michael Cyger October 4, 2011 21

Jason Davis' wife called him crazy when he bought Recruiting.com for $75,000 in 2002. But four years later Davis sold it to Jobster for a six-figure price. He realizes that his end users – the people who buy his job- and recruiting-related domain names – don't wake up in the morning thinking about spending five figures on a domain name that day. He knows he must give them a reason to do so – and he does that by framing the price of the domain in terms the buyer best relates to.
In this show, Davis describes how concentrating his efforts on a single domain name niche helps him make stronger industry connections, earn more in sales and find more entrepreneurial opportunities in his area of expertise.
Michael Cyger September 20, 2011 22

During his career as an entrepreneur, Troy Rushton has started and exited three companies. Today, he is working on his fourth and biggest idea: creating a domain name exchange platform, similar to stock exchange platforms like NASDAQ and NYSE.
Learn how Rushton built and sold his last three companies for millions, where he finds inspiration, and how he guides new ideas through their natural evolution to maximum profitability.
Michael Cyger September 6, 2011 15