Video interviews, panel discussions, articles and Q&As featuring
Latest Interview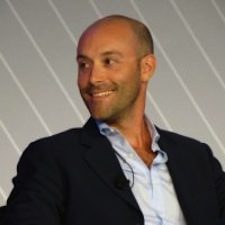 Worldwide, there are about 150 million new businesses being started up each year.
With some startups being funded to grow as quickly as possible, many are interested in purchasing killer domain names so they can create a memorable brand. Noted venture capitalist Fred Wilson of Union Square Ventures suggests to start-ups he invests in that they allocate $50,000 to buy a good domain name.
Is spending tens of thousands of dollars a smart investment for startups? That's the question we're going to answer on today's show.
Michael Cyger May 20, 2013 15
For the past decade on DNJournal.com, Ron Jackson has tracked, analyzed and presented the most comprehensive and accurate collection of domain name sales data.

In this interview, Jackson both reviews trends of the past decade and looks ahead to the events of 2013 (e.g., the release of new gTLDs) that will affect future trends.
Michael Cyger January 21, 2013 8

What are the best domain names to buy for parking, how can you maximize your return on investment when buying such names, and what is an appropriate return on investment for parking? These are but three of the questions answered in this week's show with Michael Gilmour.
An entrepreneur and investor, Gilmour started his domain name business by placing a big bet: his last $100 on a single domain name that he immediately parked. Learn how Gilmour parlayed his earnings from that single domain into a portfolio that at its peak generated thousands of dollars a day in parking revenue.
Michael Cyger January 23, 2012 37
In addition to owning what is now a portfolio of more than 5,000 — including 2,000 .us — domain names, Ron Jackson publishes the industry's leading trade magazine, DN Journal. The online publication is a greater source of income for Ron than his domain name sales. Surprised? Watch this interview for many more insights you did not know about Ron and about domaining.
Michael Cyger March 29, 2011 27
As a new domainer, there is an abundance of domain name industry information to soak in. Often times you may feel like you're taking a drink of water from a fire hose. However, if you follow the right path, you can enjoy long-term success. This article will help you short-circuit the domain name learning process and get up-to-speed faster.
Jason Allen Goodlin March 13, 2011 47