Video interviews, panel discussions, articles and Q&As featuring
Latest Interview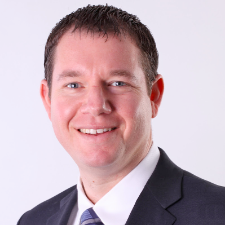 Andrew Hazen knows a thing or two about marketing. In fact, he has built and sold two Internet marketing companies, pocketing millions of dollars in the process. And he has written a book using easy-to-understand language about search engine optimization.
In this show, Andrew shares how he turned 90 admittedly marginal hand-registered .com domain names and one .info domain into $56,000 per month. (I have seen the Google Adsense report to verify this impressive figure.) You will be surprised to learn that in addition to search engine optimization, a clever television ad campaign drove the results.
Michael Cyger January 16, 2012 62
Coupons.com recently received $200 million from investors in a deal that values the 13-year-old coupon company at $1 billion.
In a rare interview, Steven Boal, President and CEO of the hugely successful Coupons.com, sat down with DomainSherpa to talk about that recent investment, and the immeasurable benefit the company has gained from having a single, generic keyword domain name.
Michael Cyger June 21, 2011 22