Video interviews, panel discussions, articles and Q&As featuring
Latest Interview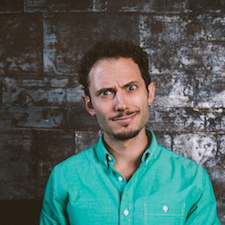 Lots of companies make eight figures per year and generate a high profit margin. But those that upgrade to a premium domain name can see even greater success and market dominance.
Consider:
* Slack used to be SlackHQ.com.
* Facebook used to be TheFacebook.com.
* Dropbox used to be GetDropbox.com.
* Mint used to be MyMint.com.
Those companies that buy a premium domain name are saying something about their company to their customers and the industry. According to Noah Kagan, they're saying they have status, they're going to last the test of time, and they have a "seriousness of business."
Learn how Kagan persisted through seven years of negotiations to finally own Sumo.com, and how his financing creativity finally got the deal done.
Michael Cyger February 8, 2017 50