Video interviews, panel discussions, articles and Q&As featuring
Latest Interview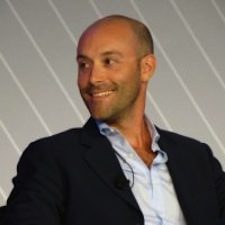 Worldwide, there are about 150 million new businesses being started up each year.
With some startups being funded to grow as quickly as possible, many are interested in purchasing killer domain names so they can create a memorable brand. Noted venture capitalist Fred Wilson of Union Square Ventures suggests to start-ups he invests in that they allocate $50,000 to buy a good domain name.
Is spending tens of thousands of dollars a smart investment for startups? That's the question we're going to answer on today's show.
Michael Cyger May 20, 2013 15

We all know that Andrew Rosener, a former fishmonger, is one of the leading domain name brokers in the industry. But did you also know he is a developer?
Learn how Andrew acquired the domain name Spearfishing.com, how much he paid, how he built the website, how he is marketing and promoting it, and what his plans are for monetizing the community he's passionate about.
Michael Cyger August 20, 2012 16