Video interviews, panel discussions, articles and Q&As featuring
Latest Review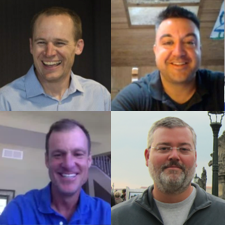 What do successful domain name investors think when they value domain names?
In this show:
• We get to know the entire DSAD.com (DomainShane) crew
• An investor's portfolio is appraised: TheInteriorDesigner.com, SupplierExpo.com, SchoolDays.net…
• Get your bids in soon for MindWorks.com, Atomizer.com, BuzzTalk.com…
• Plus, much more!
We're joined by Aaron Wilken, Josh Eisenhower, Shane Cultra and Travis McKee.
Michael Cyger June 13, 2016 28