Privacy Policy Cookie Policy
Flips
In Profitable Flips, skilled domain name investors share all the details of how they bought low and sold high, turning a profit of at least four figures. Hosted by Tess Diaz.

Latest Article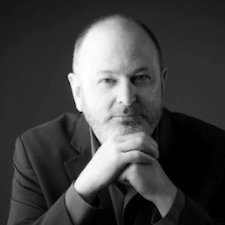 Richard Dynas did his research and purchased a domain name for 40 percent of what he thought was a realistic retail sales price.

But after a couple of failed attempts to sell the domain name, he focused his energy on outbound marketing, and – with a little bit of luck – he found the "highest and best use case" business for his domain name.

By focusing on outbound marketing, Dynas maximized his return: a cool $146,000 on a $4,000 investment.
Michael Cyger August 14, 2017 38

More Articles
Today's show features an investor who was less than a year into investing when he picked up a killer keyword that perfectly matched the .io TLD.

And he knew it because the offers came in fast during his first few months of ownership.

Listen in as he shares the entire process he went through to flip the name – from buying, to offering for sale, to fielding offers, to negotiating and closing the sale.
Michael Cyger July 24, 2017 33
If you think like your customers think and price them within their budget, then you're more likely to be more successful in domain name investing.

That's how today's investor turned a $69 SnapNames purchase into a $14,488 buy-it-now sale in three months.

Listen into this Profitable Flip show to learn to think like he does in your own segments.
Michael Cyger July 10, 2017 33
Some deals just take time to get done. That was the case in this Profitable Flip episode.

Today's Sherpa experienced (and partially caused) an on-again, off-again negotiation that culminated six months after the initial inquiry – but also netted a big payday.
Michael Cyger June 26, 2017 18

Anyone who says all new gTLDs are a waste of money is just plain wrong.

The riches are in the niches, and only those with knowledge, experience and skills to take advantage of the niches will succeed.

On this Profitable Flip show, we talk to Jon Arsenault, a part-time domain name investor who forgoes the traditional .com expired domain drop for opportunities in the new gTLDs.

In this episode, Arsenault shares valuable lessons learned on his domain name investing journey and his successful sale of Prop.bet for $6,500 – a purchase he made just 11 months prior for $111.
Michael Cyger April 3, 2017 23

Usually only worthless domain names are found when searching on eBay. (At least that's my experience.)

But David Kelly uses a secret tip to filter and find diamonds in the rough.

He shares that tip, as well as how he negotiated and purchased TopOffers.com for $550 – while normally the eBay platform only encourages you to just bid on stuff you want.

In addition, you'll learn how Kelly both actively and passively markets his domains for sale, and how pricing it in one location led to this $10,000 sale.
Michael Cyger March 20, 2017 34

On this Profitable Flips, we talk to Marty Pelletier, a domain name investor who focuses on marijuana-related domain names.

From his personal experience, he understands the difference between cannabidiol (CBD) and tetrahydrocannabinol (THC), two main ingredients in the marijuana plant.

While many other domain investors focus on THC, Pelletier has bought up many CBD domain names, one of which he picked up as an expired domain name for $27 that he sold for $10,000.

Learn how he's managing his portfolio and is expanding into other positively trending areas like virtual reality and drones.
Michael Cyger February 13, 2017 51
On this Profitable Flips show, we talk to Mark Levine, a newer individual investor who purchased a series of .io domain names that – as a portfolio – have yielded a 100 percent return on his investment in less than a year with a 23 percent sell-through rate.

Given that most domain name investors agree that a 2-3 percent sell-through rate is typical, 23 percent is unbelievable.

Listen in as we learn from Levine what types of .io domain names do or don't sell, what types of end users are buying them, how he sets retail pricing, and how his .io investing tactics are going to change in 2017.
Michael Cyger January 2, 2017 33
This Profitable Flip might never have happened if George Adu wasn't always thinking one step ahead and anticipating the customer's needs.

Because of his customer focus, Adu's $217.50 purchase on eBay.com led to a $15,500 sale about 12 months later.

Learn how his tactics (one of which was rather risky) turned into not only a sale, but also an ongoing relationship that continued after the sale due to the trust he built with his customer.
Michael Cyger March 28, 2016 77
In any investment, profit is made on the buy. Meaning, if you can buy an asset low enough you'll always make a profit.

Profits can be oversized when luck enters the picture, as was the case when Daniel Levi purchased PirateShip.com before selling it only 21 days later to a company specializing in software for batch shipping.
Michael Cyger November 2, 2015 68