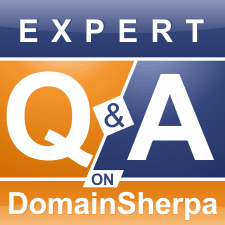 In the Q&A series, domain name experts, influencers and friends of DomainSherpa offer their opinions on various topics. The focus this week is on the tactics that domainers have employed during their first big sale ($5,000 or more).
Selling a domain name can be rife with frustration and false starts. The effort a seller puts in to contacting potential end users often leads nowhere. Other times, an unsolicited purchase offers will come in, only to have the buyer lose interest when the domain name owner counters with a specific number. In one case, a large domain investor recently lost a $200,000+ sale by not coming down $10,000. So what can you do to close more sales? Three experts chime in to help out.
David R. from Nevada asks: "I am still looking for my first 'big' sale – a domain name with a ticket price of more than $5,000. How do other domainers close their big deals? I need some tips – and motivation – to begin the sales process."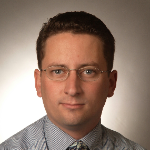 The first domain name I sold for more than $5,000 was fussball.net. (Fussball is German for "soccer.") It sold for 10,000 euros (about $13,500) in 2005, more than five years after I started in the domain business. For this domain sale, I made phone calls and sent faxes, emails and letters. I even bought a book with addresses of those in the soccer industry. In the end I had only two parties bidding for the domain.

My best tip for success in selling domain names is to do your research. Before contacting potential buyers, research the topics your domain names are in and understand the business model of potential end users. Unsuccessful sales efforts cost you a lot more energy and motivation than the researching. Also, do your research even before acquiring a domain name for your portfolio. Pick the ones for which you can easily find potential buyers.

For domain sales you have to find the buyers whose business interests most closely match the domain name you have to offer, not necessarily a large number of potential buyers. If you were selling a product everyone uses, like cars or furniture, then contact as many customers as you can find and don't think about it. But a domain name is unique, so spend time on researching to find the end user who has the unique strategy that best fits your domain name.

– Daniel Kollinger, Owner of NICIT.com (@NICIT)
I personally focus on domains in a more modest price bracket and have never made a domain sale over $5,000. However, I have made a handful of sales just under your target that I would be happy to provide some detail on.

Looking over the DNJournal.com weekly sales reports, especially recently, you may notice some strange domains selling for big bucks. Sedo is such a huge marketplace and the Internet so vast, it's my understanding that many of these sellers are essentially "winning the lottery." Your plan should start with quality domains that are compelling to a potential end user. The next step is to get great exposure.

My three highest sales came from a GoDaddy premium listing, a Bido auction and a BrandBucket listing. GoDaddy premium listings are performing very well for many. If you are not at GoDaddy, you might want to consider transferring over to get your domains in front of people ready to buy. I marketed the Bido auction on DotSauce and to my extended network at least a week in advance of the auction; the bidders showed up. One of my short domains was perfect for BrandBucket, so I made an effort to have it listed there and a buyer came along in just a few months.

– Mark Fulton, Founder of DotSauce Magazine (@DotSauce )

My first domain name sale was a doozy: $7,500 and a case of Banana Boat sunscreen. The biggest piece of advice that I can offer based on my experience is this: Know your customer.

The unsolicited offer to purchase SunPill.com came in via email back in 2006 for $500. Having never sold a domain name and having no contacts in the industry to ask, I had no idea at the time what the fair market value of such a domain name should have been. But given that the offer was nine times my original purchase price, it seemed like the buyer was keen to acquire the domain. I did a little research and discovered that the person making the offer was the founder of Banana Boat sunscreen. I conjectured to myself that he had likely discovered his next-generation product – in the form of a pill. (It turned out he had formulated a supplement branded SunPill that would provide sun protection from the inside out.)

If memory serves me correctly, I countered at $10,000 and he countered at $5,000. We settled at $7,500 and a case of sunscreen – all via email communications. But I never would have known what such a domain name was worth unless I knew that little bit of information about the buyer. To him, the domain name I owned was one that could not be easily substituted with another name – and that made all the difference in the negotiation.

– Michael Cyger, Publisher at DomainSherpa.com (@MichaelCyger)

What advice do you have to offer for making the first 'big' sale? Tell David! Leave a response.
Liked this Expert Q&A? Thank Daniel, Mark and Michael on Twitter (click here – opens in new window)
If you enjoyed this article, subscribe for updates (it's free)