Raw Notes from DomainFest Global, February 3, 2011
DomainSherpa.com Exclusive Pictures from DomainFest Global, February 1-3, 2011 — You're In there!
Fireside Chat: Ben Mezrich, Author of "The Accidental Billionaires: The Founding of Facebook, a Tale of Sex, Money, Genius and Betrayal"
From the program; "Ben has created his own highly addictive genre of nonfiction, chronicling the amazing stories of young geniuses making tons of money on the edge of impossibility, ethics, and morality. His current book about the founding of Facebook has been turned into the top grossing movie "The Social Network". Ben is the author of 11 books, including the wildly successful Bringing Down the House: The Inside Story of Six M.I.T. Students Who Took Vegas for Millions. Don't miss this chance to hear his riveting stories."
Was rejected many, many times when submitting written projects. Taped them to his walls. Finally, an editor asked him to go read Gresham and come back and write a thriller. "Struggling writer who built a ton of fiction nobody read."
Fascinated with math-science brilliant people. The whole idea of a double life ("21: Bringing Down the House"), normal kids at MIT and another person when they go to the casino. Enacted double life on purpose.
I write stories about brilliant kids who do things that are edgy, something out of the box. Not confined to what they are expected to do.
These kids saw it as a math problem they were trying to solve. It wasn't gambling to them. There are systems: counting cards. You create a ratio. When there are more cards that will allow you to do better, you bet more. That's all it is. But then the casino can throw you out for anything they want, like you winning.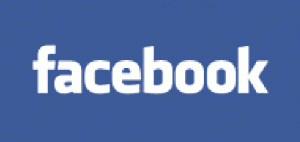 Accidental Billionaires
Domain names got him into the book. He wanted BenMesrich.com, and someone had it. Bought it for $750.00, which was very reasonable, he said.
Out of blue, Feb 7, 2008, got an email through website. Email was "my best friend co-founded Facebook". Eduardo and friend sit down to drinks with Ben. Facebook erased him; he was a non-existant entity for 5 years, and Mark Zuckerberg had betrayed him. Ben was fascinated and blown away that nobody knew the Eduardo story.
Spent 6 months hanging out with Eduardo, who was in the midst of the lawsuit. His whole life revolved around fighting with Mark Zuckerberg at the time.
Written up a 14 page book proposal. In process of submitting to publishers, it was leaked and Gawker.com printed entire book proposal. Eduardo freaked out, Facebook freaked out. Facebook immediately went to settlement talks with Eduardo, who cut off all conversations with Ben for something like 5% of the company. Aaron Sorkin called him and wanted to do the movie. Terrifying day; no idea what fall-out would be, what Facebook would do, and main character of the book was no longer speaking to Ben.
Ben spent a year trying to get Mark Zuckerberg to talk to him. Facebook people finally said no to the interviews. Ben went around and looked for sources outside of Facebook and Zuckerberg.
Eduardo has not spoken to anyone since the settlement.
There's the one-moment situation in the movie when Zuckerberg gets the spark to include "relationship status" in Facebook. Is innovation a spark? Ben thinks sex was a big driving factor of how FB took off. The idea of "poking" someone, which was a euphemism. The idea of including a "status". FB was a smooth, easy way to digitize your social life.
Everyone wants to be famous growing up. Then you reach an age when you realize you do want privacy. But until then, everything you think, say and do you want people to see. That's what Facebook is about. It's up to you what you regulate what you put on your page, not him or the government.
It was Shawn Parker that always thought it was a billion dollar idea, and made it into a enormous opportunity rather than just a business. He was the catalyst; it would not have been when it was without him.
Ben, first time speaking about his new book coming out in mid-year, "Sex on the Moon." The story of a co-op, NASA astronaut in training that steals a 600 pound safe with all of the United State's moon rocks, and then tried to sell them to a Belgian gem dealer who tipped off the FBI (since it's illegal to sell moon rocks). He tried to sell the moon rocks for $500 million. Quote of the day, "If you're the FBI, I'm fucked."
"Life is short. Do fascinating things. Those are the types of people I write about." -Ben Mezrich
If you enjoyed this article, subscribe for updates (it's free)