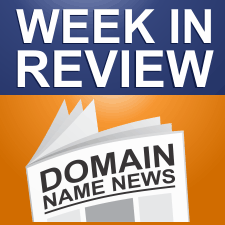 Every Friday, DomainSherpa.com provides you with a hand-selected, editorially-based review of the weekly news. In this summary, you will find the latest articles and videos produced by DomainSherpa staff and contributors. You will also find links to the best news articles in the domain name industry – so you don't have to spend your time searching for news or reading something that was not worth your time.
---
This Week's DomainSherpa Interview
---
VIDEO: The Nokta Domains Guide to Domain Name Leasing – With Merve Engin

Nokta Domains went from no domain name leases to earning as much from leasing as they do from domain name parking.

Merve Engin, manager of domain name leasing, joins us to share how Nokta generates leasing leads, what their pricing methodology is, how they encourage leasees to purchase the domain at the end of the term, and much more.
---
Additional Resources
---
DomainSherpa Portfolio Review – Nov 7, 2013

Sports and outdoors-related domains from 45 investors are discussed and valued, domains in the pre-release and pending delete status from NameJet are reviewed, and we crown a new "Registered or Available" king (or two?). Plus, a fantastic discussion in the After Show.

This is the show where we get into the minds of successful domain name investors – people we call Sherpas – and talk about the value of specific domain names. By listening to the Sherpas, we expand our thought process so we can become more successful investors ourselves.

We're joined by four Domain Sherpas: Adam Dicker, Michael Berkens and Page Howe.
---
This Week's News in Review
---
Domain Parking Clawback Dings Demand Media Earnings, Plus First Look at Rightside Numbers
– 07-Nov-13
Company hit with parking clawback from a previous quarter. Ask any domain parking company about their top frustrations, and clawbacks will be high on the list. Basically, their upstream ad partner will clawback previously paid revenue based on traffic quality. This often happens after the parking customer has paid its partner. These clawbacks can apparently…
ICANN: No New gTLDs Last Resort Auctions Until Early March 2014
– 07-Nov-13
In a webinar held by ICANN today on its Last Resort Auction for new gTLD strings in contention, ICANN stated that no new gTLD ICANN last resort auction will be held in 2013 and most likely not until March 2014. Moreover the ICANN schedule is 10-20 auctions per month, with no applicant being able to participate in more than 5 auctions per month. So a company like Donuts which has over 100 applications in contention, based on the current time frame could be looking at a couple of years to settle all of its strings in contention from March 2014 which is 4 months away and based on the assumption that there will be no further delays and everything will run on projected time…
Demand Reports: Media Business Negatively Impacted By Declines in Search Referral Traffic & Advertising Demand
– 07-Nov-13
Demand Media, Inc. (DMD), reported its earnings after the market closed today. Demand's earnings were in line with estimates, but revenue was above estimates. However it seems like Demand is fighting a losing battle on the eHow front as changes in Google search algorithm is negatively effecting that part of the business…
Independent Objector Loses Case for .health
– 07-Nov-13
Afilias successfully defends limited public interest objection against .health. There were a couple firsts in the new top level domain name program today, all involving one objection. An objection against .health was the first limited public interest objection to be decided, and also the first objection filed by the independent objector to meet its fate…
Owner of CarCovers.com Claims They Bought The Domain for Over $310,000 in 2012
– 07-Nov-13
According to a press release out today the owners of CarCovers.com claim they paid an amount for the domain name in 2012 which would have placed it the top 10 most expensive domain names in 2012. According to DnJournal.com for 2012 the 11th most expensive domain reported that year was 60.com which was $310,000…
Cairns Airport Pty Ltd of Queensland, Australia, Guilty of Reverse Domain Name Hijacking (RDNH)
– 07-Nov-13
Cairns Airport Pty Ltd of Cairns, Queensland, Australia, represented by McCullough Robertson Lawyers, Australia has been found GUILTY of Reverse Domain Name Hijacking on two domain names owned by two different owners: cairnsairportparking.com.au (first domain name) and airportparkingcairns.net.au (second domain name)…
KK.com Sells for $2.4 Million Dollars in a Deal Brokered By Moniker.com/Snapnames
– 07-Nov-13
The domain name KK.com just sold for $2.4 Million Dollars. brokered by Moniker.com /Snapnames.com. The news was posted on the company's Facebook pages…
The Curious Case of .pets
– 07-Nov-13
ICDR posted two different panelist documents for the same exact top level domain string confusion objection. I've had a lot to gripe about the online systems for International Centre for Dispute Resolution when it comes to string confusion objections. One of those gripes was that the decision in Afilias vs. Donuts over .pets suddenly disappeared…
New gTLD Program Committe Denies 3 Reconsideration Request But Punts On .amazon
– 07-Nov-13
The New gTLD Program Committee (NPGC) of ICANN denied several requests for reconsideration in its latest meeting of which the minutes published last night, while punting on reconsideration requests Amazon on .Amazon…
Nine Donuts gTLDs Delegated
– 06-Nov-13
Donuts has had a batch of nine new gTLDs delegated to the DNS root today. The nine strings are: .ventures, .camera, .clothing, .lighting, .singles, .voyage, .guru, .holdings and .equipment. All belong to various Donuts subsidiaries that have signed Registry Agreements with ICANN over the last few months. At this precise moment it does not seem…
How Web.com Upsells and Cross-sells Its Customers
– 06-Nov-13
Whether you're a DIYer or full service customer, Web.com wants to make a mint selling you more than just a domain name. If you've ever registered a domain name at Register.com or Network Solutions, then you've undoubtedly received their follow-on sales pitches. These pitches cover everything from Facebook services to premium domains. Web.com CEO David…
Donuts to Skip Landrush On First Batch of TLDs
– 06-Nov-13
Sunrise to begin November 26. Donuts announced this morning that it plans to start the sunrise for its first seven top level domain names on November 26. The sunrise will close on January 24, 2014. The seven domains are .bike, .clothing, .guru, .holdings, .plumbing, .singles, and .ventures. Interestingly, the company has chosen to skip the…
Donuts Puts Date to First Sunrise, Signs Big Registrars, Says It Won't Have a Landrush
– 06-Nov-13
Donuts has announced the dates of its first Sunrise periods and revealed that it's not planning to run a landrush period for its first seven new gTLDs. The company said today that it plans to take .bike, .clothing, .guru, .holdings, .plumbing, .singles and .ventures to Sunrise on November 26. It's opted for a 60-day Sunrise…
About That Dotshabaka New TLD Sunrise…
– 06-Nov-13
The first new TLD sunrise doesn't look like much of a sunrise yet. Last week I wrote about how the sunrise for شبكة. (.shabaka) had begun. The only catch was I couldn't find any place to actually place a sunrise order. I reached out to Yasmin Omer, General Manager of dotShabaka Registry, to find out…
Marchex and Web.com Release Earnings
– 06-Nov-13
Domain portfolio owner and large registrar group report earnings. Two domain name companies released third quarter earnings results after the bell yesterday. Marchex reported GAAP revenue of $40.6 million, compared to $33.7 million in the same quarter of 2012. Its adjusted EBITDA fell to $3.4 million from $4.8 million in Q3 2012. The company is…
.sexy and .uno Raise The Average Collisions List Size
– 06-Nov-13
The third batch of new gTLD collisions lists has been released by ICANN, raising the average number of domains that registries are being told to block on extremely cautious security grounds. The average number of second-level domains to be blocked per gTLD is now 1,904, largely due to the impact of very large lists for…
Applicants Call for New gTLD Objections Appeals Process
– 06-Nov-13
Twelve new gTLD applicants, representing many dozens of applications, have called on ICANN to create an appeals process for when Community Objections have debatable outcomes. Writing to ICANN and the International Chamber of Commerce this week, the applicants focus on the recent decision in the .sport case, which they said proves that ICC panelists don't…
Demand Media to Spin Off Domains Business As Rightside
– 06-Nov-13
Demand Media has confirmed its plan to spin off its domain name business into a separate company. The new firm will be called Rightside. As the (rather good) name suggests, it will include the company's interests in over 100 new gTLD applications and registries. As well as United TLD, it will also include eNom, Name.com…
ICANN Makes GAC's Category 1 New gTLD Advice Less Stupid
– 06-Nov-13
After six months, ICANN is finally giving its Governmental Advisory Committee what it wants. Kinda. The New gTLD Program Committee has quietly sent its plan to implement the GAC's so-called "Category 1″ advice on new gTLDs, which called for regulated gTLDs where applicants had applied for open namespaces. But it's rewritten the advice in such…
How Much is a Category Killer Domain Worth? CarLoans.com.au Generates $40 Million in 6 Months
– 05-Nov-13
Smartcompany.com.au, just published a success story that all domainers can use as the poster child for potential buyers of great domain names. It makes the best case for buying a great domain name and building your business around as I have ever read…
Marchex Announces Third Quarter 2013 Results
– 05-Nov-13
Marchex report earnings today after the market closed and its Archeo unit which operates the domain name portfolio of Marchex sold a total of 81 domain names for $1.9 Million in the third quarter of 2013. The total sales in the 3rd quarter averaged $23,457 per domain based on the total sales figures…
New gTLD Program Committee Accepts GAC Advice On Cat 1 & 2 Beijing Communiqué Safeguards
– 05-Nov-13
In a letter sent to Heather Dryden
, Chair, Governmental Advisory Committee by the New gTLD Program Committee (NGPC) , they are intending to accept the GAC's Beijing Communiqué advice concerning Category 1 and Category 2 Safeguards…
New TLD Applicants Flummoxed By Objection Results
– 05-Nov-13
Applicants ask ICANN to intervene in objection process. A dozen applicants for new top level domain names have sent a letter (pdf) to ICANN urging the group to step in and fix what they believe are flawed new top level domain objection results. The applicants are questioning the rhyme or reason to objection decisions, including…
Demand Media Spinoff to Be Called Rightside
– 05-Nov-13
Rightside is right. Last week I wrote about how signs were pointing to Demand Media calling its domain name spinoff Rightside. Today the company formally announced that the name will indeed by Rightside. Rightside Group, Ltd. will encompass Demand Media's current domain name services (eNom, Name.com, United TLD, NameJet) as well as its large portfolio…
.sport Fallout: 12 Applicants Call On ICANN to Add an Appeals Proceess for Community Objection Proceedings
– 05-Nov-13
The fallout from the .Sport objection continues as 12 new gTLD applicants sent a letter to ICANN today signed "expressing our ever-growing concerns relating to the Community Objection process"…
Afilias Loses Consolidated String Confusion Case Against .mobile
– 04-Nov-13
Amazon, Donuts, and Dish DBS prevail in dispute over .mobile. Afilias, the registry that operates the .mobi top level domain name, has lost a consolidated string confusion objection against applicants for .mobile. This is, I believe, the first objection in which more than one applicant agreed to have the case heard on a consolidated basis…
With New gTLD's Coming to Market .to Rebrands Itself to Represent Toronto
– 04-Nov-13
 .To has become the second country code (ccTLD) to rebrand itself to represent a city.
Following on the succesful rebranding of .La which is the ccTLD for Laos for Los Angeles , .TO which is the ccTLD for Tonga send out a press release today announcing the re-launch .TO for Toronto…
Servers.com Domain Name to Sell for $300,000 After No One Shows Up to Auction
– 04-Nov-13
Stalking horse bidder will walk away with valuable domain name Servers.com. Last month I wrote about how the Servers.com domain name was headed for sale in a bankruptcy auction. There was a stalking horse bid of $300,000, and no other parties submitted an interest in the domain name, so the domain name will sell for…
Johnson & Johnson Loses Case Against Johnsons.com (Again!)
– 04-Nov-13
For the second time in ten years, consumer products company Johnson & Johnson has lost a UDRP against the domain name Johnsons.com. I first wrote about this case back in July. As I noted at the time, the whois record changed slightly since the domain was registered in 1997, but it's quite clear that the…
Almost 15,000 Trademarks Registered in TMCH
– 04-Nov-13
The new gTLD program's Trademark Clearinghouse has almost 15,000 trademarks registered, according to a spokesperson. We're told today that there's an average of about two labels for each registered mark, and that about half of all the marks have been registered for multiple years. The TMCH offers registrations for one, three or five years. Trademarks…
Trademark Clearinghouse: Early Bird Pricing Ends Tomorrow
– 04-Nov-13
Trademark owners take note: you have less than 24 hours to get your marks registered in the Trademark Clearinghouse if you want to take advantage of early bird discounted pricing. A TMCH spokesperson told DI today that the early bird offer ends at 1200 UTC November 5. Its "agents" (registrars) were notified a week ago…
Is ICANN Ready to Start Rejecting Some New gTLDs?
– 04-Nov-13
Is ICANN getting ready to give marching orders to new gTLD applicants? It seems likely given recent hints out of LA. Currently, of the original 1,930 new gTLD applications, 125 have been withdrawn but only two or three have been rejected. GCC's .gcc and DotConnectAfrica's .africa are both "Not Approved" while Nameshop's .idn failed to…
DomainTools Retools Website
– 01-Nov-13
Company launches new homepage more targeted to security and enterprise services. Don't be alarmed if you visit DomainTools.com this afternoon and see the image to the right. The company, known in the domain name community for its whois and domain searching tools, has updated its home page as well as some other elements throughout the…
Namebright Offers $4.99 .com Domain Names in November
– 01-Nov-13
New registrar offering below-cost pricing in promotion. I don't usually write about domain name registrars offering discounts, but this one seemed like it was worth passing on. NameBright.com – the domainer-created domain name registrar that I wrote about last month – is offering a promotion to get the word out about its offerings. The company…
Two Dot-brands Pass Extended Evaluation
– 01-Nov-13
ICANN did not have much to report in this week's batch of new gTLD evaluation results, as that stage of the program gradually winds down. Two dot-brands — Shaw Cablesystems and TUI — passed Extended Evaluation for their .shaw and .tui applications. TUI had to secure permission from Burkina Faso for .tui, which matches the…
ICANN Board of Directors Get Over $1.7 Million in Compensations & Reimbursements in FY 2013
– 01-Nov-13
This table represents reimbursements and compensation paid directly to Board Members, payments made to third party vendors such as hotels, restaurants, and travel agencies on behalf of Board Members as well as a total of the three amounts. This is only compensation and reimbursements for the Directors. Not included are compensation paid as Officers and Employees…
ADT Loses Bid to Grab 10 Year Old Domain Name ADTdealers.com Used for Gripe Site Through UDRP
– 01-Nov-13
ADT, the Alarm company, just lost a UDRP on the domain name adtdealers.com which was registered on November 11, 2003. The domain holder did not file a response…
.PersianGulf Survives Community Objection From Those Who Favor Arabian Gulf Name
– 01-Nov-13
You say Persian. I say Arabian. Let's call the whole thing off. The Gulf Cooperation Council has lost a community objection it brought against the applicant for the .persiangulf top level domain name. This case (pdf) was one of the more interesting ones to be decided to date. The objectors don't like the .persiangulf top…
Four More New gTLD Contracts Signed, Including .email
– 01-Nov-13
Four new gTLD registries signed their contracts with ICANN yesterday. Donuts added Registry Agreements for .email and .codes to its portfolio, bringing its total up to 43. CORE Association signed for بازار., which means "bazaar". It's CORE's third and final RA as an applicant and its only Arabic application. It's already live with two Cyrillic…
First New Top Level Domain Name Sunrise Begins?
– 01-Nov-13
According to the Trademark Clearinghouse, the first sunrise has begun. The sunrise period for شبكة. (shabaka) has begun…sort of. According to the official Trademark Clearinghouse sunrise page, the sunrise period for this domain name began yesterday and runs through December 30. Just two days ago the dotShabaka team wrote about how they submitted the necessary…
True Religion Jeans Company Sues Over Truereligion.com Domain Name
– 01-Nov-13
Last month I wrote about how jeans company True Religion lost a domain name arbitration case with the owner of TrueReligion.com. The owner of TrueReligion.com registered the domain name in 1998, many years before the jeans company came into existence. He originally used the domain name to write about Islam. But once the jeans company…
If you enjoyed this article, subscribe for updates (it's free)