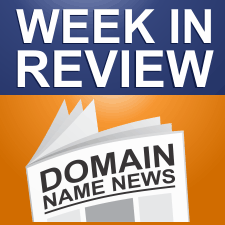 Every Friday, DomainSherpa.com provides you with a hand-selected, editorially-based review of the weekly news. In this summary, you will find the latest articles and videos produced by DomainSherpa staff and contributors. You will also find links to the best news articles in the domain name industry – so you don't have to spend your time searching for news or reading something that was not worth your time.
---
This Week's DomainSherpa Interview
---
DomainSherpa Review – May 19, 2014: UGC.com, iPanama.com, FlightTrack.com, 1Dad.com…

Get into the minds of the Sherpas with the DomainSherpa Review!

In this show:
* An investor's portfolio is reviewed and appraised: 1Dad.com, AirsoftStore.com, UsedCarSpecialist.com…
15 domain names going to auction at NameJet are valued: UGC.com, Oar.com, iPanama.com, FlightTrack.com…
* Adam Dicker takes the crown in this week's "Name That Price" game

For each domain name portfolio, the Sherpas answer:
* Which domains are valuable, and in what way?
* What is the market value (both wholesale and retail) of the best domain names?
* Which domains are worthless and should be dropped?
* Which domain names may invite legal issues, such as a UDRP case or cybersquatting lawsuit?
* Which domains do our Sherpas want to make an offer on?

We're joined by three Domain Sherpas: Adam Dicker, Dave Evanson and Page Howe.
---
Additional Resources
---
DomainSherpa Discussion: What Sherpas Bought in GA, .Club, Famous Four, Estibot, ICANN…

This is the show where we discuss domain name industry news with a panel of veterans and thought leaders.

In this DomainSherpa Discussion:
* General Availability, Make Your Picks: .exposed, .best, .dance, .foundation and .democrat
* What New gTLD Domains the Sherpas Bought
* .Club Passes .Berlin, Now #2 New gTLD
* Famous Four Media Releases Domains Without Donuts-like Premiums, Or Maybe Not
* Estibot iPhone App Launched
* DNPric.es Continues Sales Data Innovation
* The US Proposes To Reduce Cost of Most Trademarks, Trouble for Domain Investors?
* ICANN Opens Comment Period On Donuts' Request for 2 Character Domains
* And much more!
---
This Week's News in Review
---
.foundation Gets 1,393 Registrations On Day-1; .dance 881; .exposed 746 .democrat 535 Best-79 – 22-May-14
The new gTLD stats just updated for the 5 new gTLD that went into general availability yesterday and the numbers were pretty low. 5 new gTLD went into general availability yesterday and numbers are less than impressive. Including Sunrise domain registrations here are the numbers according to ntldstats.com: . Foundation 1,393; .Dance 881; .Exposed 746…
Directi Rolls Out Ringo.co – 21-May-14
Directi has rolled out a new service called Ringo described as a new international calling app for iOS, Android and Windows Phone device. Ringo is an international calling app that uses a unique call flow to provide best-in-class call quality at costs lower than other popular calling apps. Ringo calls do not use the Internet,…
Clinton.democrat Sold to Some Guy in Kansas – 21-May-14
Some guy in Kansas registered the domain name clinton.democrat before Rightside's new gTLD went into general availability today. It's one of 38 .democrat domain names in today's zone file — a mixture of trademark protections registered during the sunrise period and names sold during a three-week landrush. Judging by the registration date, the name clinton.democrat…
Famous Four: "Why Domain Investors Should Embrace New gTLD's Today"…I Have Some Thoughts – 21-May-14
Famous Four Media (FFM) an application for more than 50 new gTLD's just published a blog post entitled "Why domain name investors should embrace new gTLDs today" The post was written by Rob McCrea Head of Account Management at Famous Four Media I will publish a part of it here and have some comments after: "Much…
Dropcatch.com is Having a Few Problems – 21-May-14
I guess you all have heard by now about the new backorder service that was launched by HugeDomains.com that is called DropCatch.com. I was bidding for the domain name Bespoke.com but stopped at about $18,000. It was sold for $18,805…
.club Passes .berlin & is Now 2nd Most Registered New Domain Extension – 21-May-14
      .Club just passed .Berlin on ntldstats.com, to become the 2nd most registered new domain extension (New gTLD). .Club is just short of 50,000 registrations while .Berlin is sitting just past 48,000 .Guru continues to led all new gTLD's with over 57,000 registrations. .Photography has topped 35,000 registrations. .Email has topped 30,000 registrations…
ICANN Says Verisign Should Stay in Charge of Root Zone – 21-May-14
Verisign should stay in its key role in root zone management after the IANA transition process is complete, according to ICANN CEO Fadi Chehade. The company currently acts as "maintainer", alongside the US government as "administrator" and ICANN/IANA as "operator". This means Verisign is responsible for actually making changes — adding, deleting or amending the…
Student Wins The Domain Thepiratebay.dk From Domainer in a Strange Case – 21-May-14
TorrentFreak reported that a student from Denmark filed and won a complaint against James McAvoy of Bristol, UK, "who appears to be a prolific purchaser of domains" as Torrent Freak says, for the domain name ThePirateBay.dk. The decision was that…
Internet Registry Operator, Famous Four Media Signs Its 100th Accredited Registrar – 21-May-14
Famous Four Media, the registry operator for .BID, .TRADE, .WEBCAM and some 54 other Top Level Domains, has signed its 100th ICANN accredited registrar.
ICANN's New WHOIS Online Accuracy Reporting System – 20-May-14
The Internet Corporation for Assigned Names and Numbers (ICANN) is seeking one or more providers to assist ICANN in the development, operation, and maintenance of the WHOIS Online Accuracy Reporting System. Every year, millions of individuals, businesses, organizations and governments…
Estibot Launches Free App in Apple Store/Itunes – 19-May-14
Esitbot has launched a free App (now in the Apple/iTunes store) Here is the email we just received: "Just a quick heads up that we've launched an iPhone app to make your EstiBot usage more efficient on portable devices. Here is just a highlight of the features the app offers: Instants appraisals with full analytics…
The USA Proposes to Reduce The Cost & Renewing Most Trademarks – 19-May-14
The U.S. Commerce Department's United States Patent and Trademark Office (USPTO) today issued a Notice of Proposed Rulemaking (NPRM) proposing to reduce fees for many new trademark applications and most renewals of registration. Under the NPRM, the fee for a new application filed using the regular Trademark Electronic Application System (TEAS) application form will be…
Flyprivate.com Owner Sues Flyprvt.com Over Missing Vowels – 19-May-14
Company alleges competitor is infringing its trademarks by using vowel-less version of its own name. One of strangest ways companies have tried to cope with the lack of cheap available domain names in the past decade is to drop vowels. A prime example was Flickr.com, which dropped the 'e' to save a bit of money…
ICANN to Open Up Comment Period On Donuts Request to Allow 2 Letter New gTLD's – 19-May-14
ICANN just posted a letter it send to Jon Nevett of Donuts regarding its request to release all 2 letter new gTLD domain in all the strings that Donuts has signed contracts with. It appears ICANN is not against the concept saying; "ICANN has conducted a preliminary review of your request introduce two-character domains to…
More Stats for Domain Lovers: Namestat.org, Includes Fastest Growing New gTLD (.club) – 19-May-14
    We just came across another site offering new gTLD stats at Namestat.org The site offers a section entitled "Fastest Growing gTLD's and not surprisingly .Club is leading the way. Here are the top 10 Fastest Growing new gTLD's according to the site: .club .guru .email .today .solutions .agency .company .cool .zone .photography Interestingly…
After Spending $5 Million for Its Brand, JD.com $1.9 Billion IPO Hits Wall Street This Week – 19-May-14
  JD.com is going public this week as it IPO hits Wall Street. It was just a year ago in March 2013 that we told you, China's" leading direct B2C e-commerce company", Jingdong , who was operating as 360buy.com, purchased re-branded as JD.com. In February we found out the company may have paid as much…
Will DNA's New TLD Auction Proposal Kickstart Contention Set Resolution? – 19-May-14
New top level domain name applicants in contention sets have two remaining options for resolving who gets to "own" each string: Settle it amongst themselves or participate in an ICANN "auction of last resort". So far a trickle of contention sets have been settled via private auctions (the first option), and the ICANN auctions are…
Big New TLDs Week: .luxury, Rightside and Travel Bonanza – 19-May-14
An $800-per-year domain launches, Rightside hits GA, Donuts has a travel-focused week, and .best tries not to be .worst. Another big week is on tap for new top level domain including some new faces. Things get rolling today with general availability for .luxury. It's a luxurious domain indeed, with a wholesale price of $400. Many…
ICANN Snubs Belgium, Gives Donuts The All-clear for .spa – 19-May-14
ICANN has rejected demands by the Belgian government by giving Donuts the go-ahead to proceed with its application for .spa, which Belgium says infringes on a geographic name. Noting that the Governmental Advisory Committee had submitted no consensus advice that Donuts .spa bid should be rejected, the ICANN board's New gTLD Program Committee said last…
Will Anyone Buy .luxury Names? – 19-May-14
The new gTLD .luxury went into general availability this afternoon, having reported a surprisingly promising sunrise period, but will it attract any interest from early-bird registrants? The gTLD's names are priced at roughly $700 retail, regardless of name, which is usually high enough to deter many professional domainers. This should mean volumes on day on…
.Amazon New gTLD No More – 19-May-14
New gTLD applications for .amazon and related IDNs in Japanese and Chinese filed by Amazon EU S.à r.l. should not proceed. ICANN announced this last night after the GAC advised the ICANN Board in its Durban Communiqué that the GAC reached "consensus on GAC Objection Advice according to Module 3.1 part I of the Applicant Guidebook.
.club Pips .berlin to #2 Spot – 19-May-14
.CLUB Domains moved into the number two spot on the new gTLD league table overnight, but its growth appears to be slowing. In today's zone files, .club has 47,362 domains under management, having added 734 on Sunday; .berlin stood at 47,243, having added 33 yesterday. .guru still leads with 56,813 names. Sunday is typically a…
Applicant for New gTLD .tvs Files UDRP On Tvs.com; With Revenues of $5.7 Billion Why Didn't They Just Buy The Domain? – 19-May-14
For the first time an applicant for a new gTLD has filed a UDRP against the matching .com T V SUNDRAM IYENGAR & SONS LIMITED out of India applied to operate the new gTLD .TVS The company owns the domain name TVS.in but operates it main site out of tvsiyengar.com As we told you yesterday,…
2nd Most Expensive New gTLD .luxury Goes Live Today After Racking Up Over 600 Sunrise Registrations – 19-May-14
The new gTLD .Luxury goes live today into general availability. It is the 2nd most expensive new gTLD with a retail price of around $800 depending on the registrar which is second only to .Rich which has a registration price of $2,500 or more and has only 38 registrations to date. A list of all…
Domain Holdings Reports $3.4MM Domain Name Sales in Q1 – 16-May-14
Company releases sales data for first time ever. Domain name broker Domain Holdings has released statistics about its sales for the first time ever. The company plans to release data every quarter going forward. While not disclosing specific sale prices, the company reported aggregate numbers. The company says it sold $3,381,634 worth of domain names…
FCC Proposes New 'Net Neutrality' Rules – 15-May-14
FCC in 3 to 2 vote agrees to advance proposal for new Net Neutrality. So now the FCC is proposing new Internet rules that would make it illegal for broadband providers to block or slow down websites but allow them to strike deals with content companies for preferential treatment. (Reuters) – U.S. telecommunications regulators on…
See Tucows' New Sales-focused Parked Page Landers – 15-May-14
Tucows pushes the envelope on sales-focused domain name landing pages. Yesterday domain name registrar and portfolio holder Tucows told analysts it was trying something new to generate more aftermarket domain name sales. CEO Elliot Noss said the company is undertaking an "aggressive program of experimentation" on landing pages for its domain names in an effort…
Booking.com Launches Villas.com to Compete in Vacation Rental Market – 15-May-14
Site launches after company goes on domain name buying spree. Travel booking company Booking.com has launched Villas.com to offer vacation rental properties. This answers the question I've been asking for almost a year: who has been registering dozens of country code domain names for villa and villas? I first noticed the "villa" registrations in July…
4 Interesting Things Tucows Said On Its Conference Call Yesterday – 15-May-14
Selling domains, letting some expire, and the impact of new top level domain names. Domain name registrar Tucows released its first quarter 2014 earnings yesterday. The investor conference call included four interesting comments/facts about the domain name side of the business. 1. Tucows is testing ways to sell more domains through parked pages. The company…
.club Misses First Target But Hopes to Be #1 New gTLD "Within Days" – 15-May-14
.CLUB Domains failed to overtake .guru in its first week of general availability as promised, but the company is nevertheless upbeat about taking the number one spot "within days". The last zone file available for .club shows 41,203 names, but that's the May 14 file. The company, or its back-end, has been having trouble keeping…
OpenDNS Raises $35 Million – 15-May-14
DNS service provider OpenDNS has raised $35 million in Series C funding, doubling its total raised capital to date, according to the company. The laundry list of participating venture capitalists comprised Sequoia Capital, Greylock Partners, Sutter Hill Ventures, Glynn Capital, Cisco, Evolution Equity, Lumia Capital, Mohr Davidow Ventures, and Northgate Capital. The company offers DNS-based…

If you enjoyed this article, subscribe for updates (it's free)