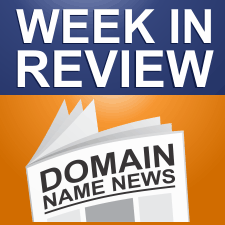 Every Friday, DomainSherpa.com provides you with a hand-selected, editorially-based review of the weekly news. In this summary, you will find the latest articles and videos produced by DomainSherpa staff and contributors. You will also find links to the best news articles in the domain name industry – so you don't have to spend your time searching for news or reading something that was not worth your time.
---
This Week's DomainSherpa Interview
---
---
This Week's News in Review
---
This is How Stupid The GAC's New gTLDs Advice is
– 09-May-13
For the last few weeks I've been attempting to write a sensible analysis of the Governmental Advisory Committee's advice on new gTLDs without resorting to incredulity, hyperbole or sarcasm. I failed, so you'll have to read this instead. I'm sorry, but the GAC's Beijing communique (pdf) just has too much stupid in it to take […]
887,000 .vn IDN Domains Registered
– 09-May-13
Vietnam sees rapid IDN registration growth. There were 887,000 .vn internationalized domain names registered as of the end of March, Dot VN, Inc. disclosed this month. Dot VN, Inc. markets Vietnam's .vn namespace in an agreement with Vietnamese Internet Network Information Center. Some (or perhaps most) of the success with IDNs is because Dot VN […]
Domain Name Change Leads to 20% Drop at HomeAdvisor.com
– 08-May-13
Switch from ServiceMagic.com to HomeAdvisor.com leads to organic search traffic drop. IAC underestimated the challenge from switching its ServiceMagic business to a new domain name, the company disclosed with its first quarter results. The company renamed the business HomeAdvisor, and switched from ServiceMagic.com to HomeAdvisor.com. It was forewarned that the move would be difficult, but […]
Yahoo Wants Out of Its Bing Deal & Move to Google & Why That's Bad News for Domainers
– 08-May-13
According several sources, Yahoo would like to get out of its deal with Microsoft and let Google Monetize their search results. Yahoo entered into a 10 year search deal in 2010 and uses Bing search engine to power search results on Yahoo sites.
Scott Wagner Takes COO and CFO Positions at Go Daddy
– 08-May-13
Scott Wagner goes from interim to permanent at GoDaddy. Domain name registrar GoDaddy today announced that Scott Wagner is its new COO and CFO. Wagner took over as interim CEO of the company last summer when Warren Adelman stepped down from the CEO position. He then vacated that position earlier this year to make way […]
The Name.com Password Reset Email is Real: Time to Change Your Name.com Password
– 08-May-13
The email that Name.com has been sending is real and all name.com customers should change their password. Hackers aimed at one of name.com's large commercial clients have caused the registrar to send emails with a link to change the login …
Network Solutions Seizes Over 700 Domain Names & Sites Associated to Syrian President
– 08-May-13
According to krebsonsecurity.com, Network Solutions has seized more than 700 domain names "belonging to various Syrian entities, including a prominent Syrian hacker group and sites associated with the regime of Syrian President Bashar al-Assad".
DomainAgents.com Helps Startup Acquire Dream Domain Radius.com for $100k
– 07-May-13
DomainAgents.com just helped serial Entrepreneur Darian Shirazi company Radius to acquire the domain name Radius.com. "Radius aggregates small business data on over 23 million companies to help businesses prospect and find targeted leads and was started in 2009 and has more than 2 billion pieces of information about the smallest businesses in the US."…
ICANN Sends Breach Notice to Large Argentinian Domain Registrar
– 07-May-13
Dattatec late on fees, slow to respond to whois inaccuracy claims. ICANN has sent a breach notice to a relatively large domain name registrar based in Argentina. ICANN claims (pdf) that Dattatec.com, SRL is in breach of a number of provisions of the registrar accreditation agreement. According to the breach notice, Dattatec is not taking […]
How Demand Media Sees Its Domain Name Business
– 07-May-13
Domain business positioned as end-to-end domain provider, spin-out on track. Demand Media just concluded its first quarter earnings conference call, and much of the talk centered on new TLDs. The company is working to spin out its domain name business into a separate business and expects that to happen by the end of the year […]
Demand Media Touts New TLDs in Latest Earnings, Domains Increase to 14 Million
– 07-May-13
Demand Media puts new TLDs front and center in earnings release. Demand Media just released its first quarter earnings. It reported a slight profit of $0.7M before adjustments. But more interesting to the domain world is the focus the company's earnings release places on new TLDs. The first paragraph proudly announces that the company has […]
Go Daddy Building Big New Facility in Arizona
– 07-May-13
Go Daddy has "broken ground" on a new 150,000 square foot facility in Tempe, Arizona. The new Global Technology Center will have room for 1,300 technology and customer care employees, the registrar said in a press release today. It expects to create 300 new jobs locally. The construction project was ceremonially kicked off by CEO […]
WIPO Stats for Q1 2013: UDRP Complaints Down, Average Number of Domains Per Case Up, .com Domains 62% of Cases
– 07-May-13
I checked the WIPO stats for the 1st quarter of 2013 and found that UDRP complaints have slowed down while the average number of domain names per case has increased. Usually the first 2 quartes of the year have the …
Escrow.com Tops $1.5 Billion in Transactions
– 07-May-13
Milestone shows that Escrow.com is growing very fast. I seems like just last year that I was writing about Escrow.com topping the $1 billion mark. And that's because it was just last year that the company announced it had crossed the $1 billion transaction milestone. Now, about 16 months later, Escrow.com says it has already […]
ADNDRC Bars UDRP On Stolen Domain 6543.com
– 06-May-13
Asian Domain Name Dispute Resolution Center (the ADNDRC) denied a UDRP on the domain name 6543.com. A domain which it appears was allegedly stolen from the complainant. The Respondent didn't file a response…
KSRegistry Takes Over .gd But Questions Remain About Two Other Hijacked Cctlds
– 06-May-13
KSRegistry has been appointed the new registry operator for Grenada's ccTLD after bad management at the previous operator led to the whole TLD being hijacked. But the fate of two other hijacked ccTLDs — .tc and .vg — appears to be less certain, with significant confusion over who's in charge at both. One of them, […]
Donuts: Hurry Up. Verisign: Slow Down.
– 06-May-13
Many new TLD applicants will take a less-than-ideal contract if it means a faster time to market. When it comes to the new top level domain registry agreement, what you have to gain or lose from new TLDs being introduced will greatly shape your opion. Verisign has submitted two separate comments on the agreement, both […]
.secure Applicants Take Note: Company Isn't Giving Up Trademark Battle Yet
– 06-May-13
Company that filed .secure trademark application appeals USPTO ruling. The Wisconsin company that wants to trademark .secure hasn't given up yet. I first wrote about Asif LLC in 2010 when it filed a trademark application for .secure. It also filed an application to trademark .bank. The application was originally filed on an intent-to-use basis. Later, […]
Top Level Domain Holdings (Minds+Machines) Withdraws 4 New gTLD Applications: .free, .sale, .spa and .zulu
– 05-May-13
The Company has decided as a consequence of GAC warnings, and after discussion with relevant governments, to withdraw four of its applications: .free, .sale, .spa and .zulu. The GAC strongly advised against four gTLDs, none of which TLDH applied for. …
.gd is Another Wake Up Call to Tech Firms About ccTLDs
– 05-May-13
Does the term "shadow registry" concern you? It should if you own a .gd domain name. Over the past few years startups and tech darlings have increasingly embraced "cute" ccTLDs and domain hacks that include ccTLDs. A key example is bitly. Bitly, which created millions of shortened URLs at Bit.ly, found out that using a […]
Waternight Returns at Traffic Vegas
– 05-May-13
Fundraising event in Las Vegas this month will benefit Water School. Water School, a non-profit that helps bring clean water to those in developing countries, will host its second WaterNight during TRAFFIC in Las Vegas this month. The group hosted the first WaterNight during WebFest in Santa Monica in February. It was more crowded than […]
iPad Case Maker Withdraws Boneheaded Domain Complaint
– 05-May-13
Makers of The Snugg are a bit slow, but I guess they finally got some good advice. Last week I wrote about how Charon International Trading Limited, maker of The Snugg iPad cases, was about to lose its second UDRP domain dispute. Technically, I was wrong. Perhaps realizing the error of its ways, Charon has […]
Rwanda: Ricta to Register 5000 Web Domain Names By 2016
– 05-May-13
The Rwanda Information Communication Technology Association (RICTA) targets to register about 5000 web domain names by 2016, following the re-delegation of Rwanda's Country Code Top Level Domain (ccTLD), ".rw" from Belgium a couple of months ago.
Web.com, Owner of Register.com and Networksolutions.com, Reports Earnings
– 03-May-13
 Web.com Group, Inc. (WWWW), which owns the top 10 domain name registrars, NetworkSolutions.com and Register.com announced results for the first quarter ended March 31, 2013 on Thursday night. After reporting results shares of the company hit an all time high on Friday…
ICANN Passes 31 More New gTLD Bids
– 03-May-13
Another 31 new gTLD applications have passed Initial Evaluation in ICANN's weekly batch of results. The applied-for strings receiving passing grades are: .gay, .statebank, .tkmaxx, .school, .app, .thai, .site, .democrat, .holdings, .room, .equipment, .alipay, .merck, .fls, .fire. .cloud, .rugby, .now, .news, .mtn, .bike, .estate, .auto, .gripe, .naspers, .deal, .xbox, .cars, .virgin, .insurance, and .art There […]
30 More gTLD Pass: .xbox, .merck, .thai, .fire; .cloud; .news; .gripe; .virgin; .cars
– 03-May-13
30 more new gTLD applications passed Initial Evaluation (IE) today by ICANN. In all 245 new gTLD applications out of the first 300 reviewed have passed IE…
1,700 .ng Domains Registered Since Price Cut, .ng Domain Hacks On Sedo
– 03-May-13
97% price drop leads to more .ng domain registrations and a growing number of Sedo listings. Yesterday I wrote about how Nigeria Internet Registration Association (NIRA), the registry for .ng domain names, had slashed the price of second level .ng domain registrations by 97%. The new price is equivalent to about $95 USD; previously it […]
ARI Registry Services Drops .book New gTLD Bid
– 02-May-13
ARI Registry Services has withdrawn its application for the .book new gTLD. The application was one of nine for .book and is the first in the contention set to be withdrawn. The application lists Global Domain Registry Pty Ltd as the applicant, but all the contact information belongs to ARI/AusRegistry and its executives. ARI was […]
Directi Fighting Massive .pw Spam Outbreak
– 02-May-13
Recently relaunched budget TLD .pw is being widely abused by spammers already, but registry manager Directi said it's enforcing a "zero tolerance" policy. Anti-spam software makers and users have over the last week reported a "massive" increase in email spam from .pw domain names. Security giant Symantec reports that .pw jumped to #4 in its […]
.xxx 1st Year Renewal Rate Tops 80%
– 02-May-13
According to figures released by ICANN tonight it looks like the .XXX registry had a renewal rate for its first year of over 80%. The ICANN transaction report for January for the .XXX extension show the registry having 113,773 domain names registered by the end of January 2013…
Marchex: $36.2 Million Revenue in Q1 2013, Archeo: $5.1 Million Revenue ($1.4 From Domain Sales)
– 02-May-13
Marchex, Inc. (NASDAQ:MCHX), a leader in mobile performance advertising, today announced its financial results for the first quarter ended March 31, 2013. Archeo announced a couple of days back Q1 2013 domain sales of $1.4 million from 50 domains sold for an …
Neustar Reports: Revenue Up 8%; Sets $250 Million Repurchase Plan
– 02-May-13
Neustar, Inc. (NSR), announced results for the quarter ended March 31, 2013 and affirmed its guidance for 2013. Neustar is the backend provider for several TLD's including .Us and .Co and hundreds of new gTLD's and is going to operate the .NYC extension on behalf of the city of New York…
The 20 ccTLDs That Google Treats As Generic TLDs
– 02-May-13
According to the Seroundtable.com, Google has been updating their indexing systems to treat more ccTLDs, country-level top level domains, as generic TLDs. As we already know some of the favorite ccTLD's of domainers like .Co, .Me and .Tv made the list…
A Look at .tel's 14 Year, £25 Million Journey
– 02-May-13
Telnic has lost £25 million since it was founded — and much of that was before .tel even launched. It's been a long and winding road for many new top level domain applicants. But most of the delays and challenges new TLD applicants have faced pale in comparison to the very long, very expensive road […]
YouPorn Owner Settles Lawsuit With .xxx Registry Over Pricey Domain Costs
– 02-May-13
Two internet porn giants have settled a lawsuit with an agreement that will make .xxx domain names more affordable. The domain names currently retail for around $100 annually, but under the…
.org Project 94 Combined Results: 50 Domains Sold for $143,661, Not a Single 1 Character .org Sold
– 02-May-13
In a terrible PR move PIR, the .org registry, managed to not sell a single 1 character .org domain from the 31 domains that were auctioned off in the 2 auctions run by Namejet/Enom and Go Daddy. In total 50 …
ICM: Over 1,000 .xxx Domains Registered in 1st 24 Hours of Price Reduction
– 02-May-13
The ICM registry says they have sold over 1,000 new .XXX registrations in first 24 hrs since they announced yesterday the temporary price decrease. Of the domain registered in the last 24 hours the average domain years was 2.3. The best news for the .XXX string is that "well over 90% of the domain names registered in the last 24 hours were clearly "adult themed names" rather than non-adult or brand protection registrations…
If you enjoyed this article, subscribe for updates (it's free)