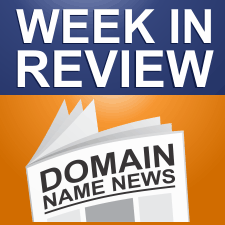 Every Friday, DomainSherpa.com provides you with a hand-curated, no-B.S., important domain name industry news.
In this summary, you will also find the latest tutorials and videos produced by DomainSherpa staff and contributors.
---
This Week's Featured DomainSherpa Show
---
VIDEO: Where to Buy the Hottest .IO Domain Names That Startups Want – With Mike Carson

I stumbled across Park.io, a drop-catching service for .io domain names, and purchased PHP.io for $1,655, thinking that it would be a great domain to sell on the technology- and entrepreneurial-focused marketplace Flippa.com.

Within 30 days of my original purchase, the domain name sold for $6,000. I invited Park.io founder Mike Carson on the show to help let you in on my secret, even though I'd rather keep this terrific resource all to myself.
---
This Week's News in Review
---
Google Domains Joins Afternic
– 05-Mar-15
Domains listed on Afternic will show up for searches on Google Domains. Google's new domain name registrar is now part of AfternicDLS and its fast transfer network, according to an announcement on the Afternic.com website: Google Domains has joined Afternic DLS and will be part of our Fast Transfer network. Afternic domains that are opted…
GoDaddy Names Chief Customer Officer, New Chief Marketing Officer
– 05-Mar-15
One of GoDaddy's original employees moves to new position. GoDaddy announced today that long time Chief Marketing Office Barb Rechterman will be the company's Chief Customer Officer, a newly-formed position. According to a press release, this new position is "responsible for aligning the company's products, services and engagement models with strategic needs and values of…
Uniregistry Now Supports Premium New gTLD Domain Registrations/Transfers
– 05-Mar-15
Uniregistry just announced today that it now supports premium New gTLD domain name registrations and transfers from the Donuts and Rightside registries. Up until last week, that I last tried it, you couldn't transfer a Donuts premium domain name to…
After Almost 8 Years Twitter.com Finally Files UDRP to Get Typo Domain Twiiter.com
– 05-Mar-15
It took Twitter.com almost 8 years to file a UDRP over a very popular misspelling of its domain name. The domain name Twiiter.com was registered under privacy in March 11, 2007. The domain since at…
Donuts Bought .Reise for at Least $400K
– 05-Mar-15
Donuts has been confirmed by a German news site as the new owner of .reise, which was auctioned by its previous owner last week. It was the first time a live gTLD had been sold at auction. The deal, which is believed to have cost Donuts at least $400,000, means the company now owns .reise…
ICANN Wins .Hotels/.Hoteis Confusion Appeal But Has to Pay Up Anyway
– 05-Mar-15
The proposed new gTLDs .hotels and .hoteis are too confusingly similar to coexist on the internet. That's the result of an Independent Review Process decision this week, which denied .hotels applicant Booking.com's demand to have ICANN's string confusion decision overturned. But the IRP panel, while handing ICANN a decisive victory, characterized the string confusion and…
Domain Sales Data Website Similarsales.com Launches – Site Will Show You Recent Domain Flips and Flops
– 05-Mar-15
Rudin Web Solutions out of Switzerland has a new site up on SimilarSales.com. The site provides historical sales data and I don't know if they are just using NameBio.com to collect their data or if they have their own proprietary system for gathering sales data. The site is not as up to date yet as…
Neustar Set to Lose Contract That Provides Half Its Revenue
– 05-Mar-15
Neustar has been devastated by the news that it is likely to lose a US government contract that provides almost half of its annual revenue. The US Federal Communications Commission yesterday recommended that Telcordia Technologies take over the Local Number Portability Administrator contract, which Neustar has held since 1997. The service is basically North America's…
Live gTLD .Reise Sold at Auction
– 03-Mar-15
The first auction of a live new gTLD resulted in a sale, I can reveal. Dotreise's .reise, which is German for ".travel", changed hands in an auction managed by Applicant Auction last Friday. Unfortunately, I haven't been able to identify the winning bidder or the winning bid, but the winner's identity will inevitably be revealed…
Tucows and Namecheap Exit $14m .Online Deal
– 03-Mar-15
Tucows and Namecheap have both pulled out of their joint venture with Radix to run the .online registry. Tucows revealed the move, which will see Radix run .online solo, in a press release yesterday. Both Tucows and Namecheap are registrars, whereas Radix is pretty much focused on being a registry nowadays. While financial terms have…
More Security Issues Hit ICANN Site
– 03-Mar-15
ICANN has revealed details of a security problem on its web site that could have allowed new gTLD registries to view data belonging to their competitors. The bug affected its Global Domains Division customer relationship management portal, which registries use to communicate with ICANN on issues related to delegation and launch. ICANN took GDD down…
2 Panelists Say RDNH, Other Says Domain Name Should Be Transferred
– 02-Mar-15
How did one panelist think a domain should be transferred when the other two say the case was brought in bad faith? It's fairly rare that a panelist files a dissenting opinion in a UDRP. Usually a three person panel comes to the same conclusion, although occasionally you'll see a dissent. But a recent decision…
EasyGroup Owner of Easy Jet Found Guilty of Reverse Domain Name Hijacking
– 02-Mar-15
EasyGroup Limited of London which owns Easy Jet, was just found guilty of Reverse Domain Name Hijacking (RNDH) on the domain name easygroup.com from Easy Group Holdings Limited of Kowloon, Hong Kong, The three member UDRP panel split in its decision, as panelist Jane Lambert did not agree in the finding of RDNH. We have…
Donuts Beats Richemont to The New gTLD .Jewelry to Go With .Diamonds
– 02-Mar-15
Donuts has won the new gTLD .Jewelry to go with its .Diamonds new gTLD beating Richemont Richemont DNS Inc. is the wholly owned subsidiary of Compagnie Financière Richemont S.A, the prominent Swiss luxury goods holding company, submitted 14 applications for new gTLD's of which they now have now withdrawn 4 including .Love For those not…
Publicly Traded Bimobject Acquires The Matching .com of Its Stock Symbol Bim.com
– 02-Mar-15
Publicly traded company BIMobject announced today that the company have acquired the top level domain name BIM.COM. The company is traded on the NASDAQ OMX exchange as BIM. CEO and founder, Stefan Larsson said: "Acquiring BIM.COM is an exciting step toward increasing our market penetration. BIM.COM is an under utilised asset that we can unlock…
Centr Reaches 70m Domain Registrations: .de (15.8 Million), .UK (10.5 Million), .nl (5.5 Million)
– 02-Mar-15
In early February 2015, CENTR's ccTLD full members aggregate registrations crossed the 70 million mark. This number includes 57 ccTLDs and IDN ccTLDs in 49 countries. CENTR's full members have benefited from a 45% growth in registrations over the past…
.Porn & .Adult New gTLD Sunrise Period Opened Today: Live Registrations Set for June 4th
– 02-Mar-15
ICM Registry, the registry operator for the .XXX top-level domain (TLD) announces today .PORN and .ADULT are now available for the next thirty days to trademark holders who are registered in the Trademark Clearinghouse (TMCH). Domain Names are available on a first come, first serve basis to those with validated marks in the TMCH. During…
GoDaddy's Latest Patent Applications
– 27-Feb-15
Company adds to its stack of pending patents. The U.S. Patent and Trademark Office has just published a handful of patent applications filed by GoDaddy. Methods and Systems for Recommending Packages of Domain Names for Registration (application 14/500711) is a continuation of patents I wrote about earlier this month. It essentially describes a way to…
If you enjoyed this article, subscribe for updates (it's free)