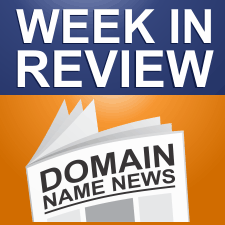 Every Friday, DomainSherpa.com provides you with a hand-selected, editorially-based review of the weekly news. In this summary, you will find the latest articles and videos produced by DomainSherpa staff and contributors. You will also find links to the best news articles in the domain name industry – so you don't have to spend your time searching for news or reading something that was not worth your time.
---
This Week's DomainSherpa Interview
---
VIDEO: Domain Name Appraisals with Estibot.com

This tutorial takes you step-by-step through the Estibot.com domain name appraisal tool. You will walk away with an understanding of how the tool works and every aspect of the data it provides.

Also covered are five warnings about using Estibot.com that you need to know to avoid making a costly mistake.
---
This Week's News in Review
---
What Objections Against Donuts' Tlds Show Us About The Next Phase of The New TLD Game – 21-Mar-13
An early look at new TLD objections shows some questionable claims. The deadline to file objections against new top level domain applications was March 13. Dispute resolution providers are slowly posting the objections, but it looks like what has been posted so far is just the tip of the iceberg. Donuts, the largest TLD applicant […]
Go Daddy Poaches Another Yahoo Exec – 20-Mar-13
Go Daddy has hired another Yahoo executive to join its senior management. James Carroll, senior vice president of the consumer and global platform group, is to head Go Daddy's international business, according to All Things D. Go Daddy is of course now headed by former Yahoo Blake Irving, who has made international expansion one of […]
Google Starts Supporting DNSSEC – 20-Mar-13
Google has started fully supporting DNSSEC, the domain name security standard, on its Public DNS service. According to a blog post from the company, while the free-to-use DNS resolution service has always passed on DNSSEC requests, now its resolvers will also validate DNSSEC signatures. What does this mean? Well, users of Public DNS will get […]
Sedo's Earnings: Domain Business Shrinks 18% As Affiliate Business Grows – 20-Mar-13
Sedo's domain parking business continues to drag on overall company. Sales of domains are down, too. Sedo Holding released its Annual Report yesterday (pdf), and the numbers for the domain name business are fairly dismal. Sedo Holding has two parts: domain marketing (Sedo) and affiliate marketing (affilinet). First, the good news: Affilinet saw its revenue […]
Trademark Clearinghouse Lowers Prices – 20-Mar-13
The Deloitte-managed Trademark Clearinghouse has slashed its bulk submission prices in response to feedback from registrars. A newly revised TMCH price list leaves the basic fees of $145 to $95 per mark per year untouched, but makes it much easier for large trademark owners and brand protection companies to qualify for discounts.
WIPO Posts 11 Legal Rights TLD Objections: .blue, .academy, .goo and More – 20-Mar-13
Google and Donuts amongst those hit with legal rights disputes over top level domains. World Intellectual Property Organization has added ten legal rights objections disputes to its list of new top level domain objections. It recently posted the dispute between Del Monte Corporation and Del Monte International GmbH for .DelMonte. The new additions are: .Coach […]
Spider-man Comic Promotes Domain Name Marvel Doesn't Own – 20-Mar-13
There are some rather shocking scenes in The Superior Spider-Man #6. No, we're not talking about the violent fight scenes, where some of the punches land, or the last page. We're talking about the scenes where the villains Screwball and Jester instruct people to "go to screwballed.com now." We of course followed their instructions, expecting […]
ICANN to Adopt Most of The New gTLD "Strawman" – 20-Mar-13
ICANN has given a boost to trademark owners by saying it will implement most of the controversial "strawman" solution to extend protections under the new gTLD program. In a video just posted to ICANN's web site, CEO Fadi Chehade said that Claims 2 and the Limited Preventative Registrations proposals have been thrown out for the […]
The Weather Channel's Power Play: Attempt at Domain Name Grab – 20-Mar-13
The Weather Channel LLC has filed an application with Internet Corporation for Assigned Names and Numbers (ICANN) to take ownership of the .weather domain, contending it would allow for consumers to access weather information conveniently from trusted sources under a single umbrella.
Did Uniregistry over-sell the auction antitrust risk? – 20-Mar-13
Uniregistry's revelation that it believes private auctions to resolve new gTLD contention sets may be illegal — based on its talks with the US Department of Justice — has caused widespread angst. Following yesterday's news, some commentators — some interested — questioned the company's motive for revealing that Justice had declined to give private auctions […]
Bloomberg Sues Sploggers Using Google's Blogger – 20-Mar-13
Company upset over blogs using "Bloomberg" in subdomain and scraping Bloomberg content. Bloomberg has filed a lawsuit (pdf) in U.S. District Court in New York against four John Does using Google's Blogger service. The defendants have set up blogs on the service that use third level domains that include the Bloomberg name. Bloomberg says the […]
Demand Media Sets Up Dublin Office for Domain Services – 19-Mar-13
Company makes formal announcement about operations in Ireland. Demand Media announced today that it is opening its international headquarters for the company's domain services business in Dublin, Ireland. Demand Media is serving as the backend registry provider for its own top level domains (applied for under United TLD Holdco Ltd.) as well as Donuts'. United […]
Industry Coalition Objects to Google's Domain Names Applications – 19-Mar-13
FairSearch.org, which is backed by Microsoft, Nokia and Oracle, said Google could get a competitive advantage from generic industry terms…
Fairsearch Objects to Google's "Top-domain Name Land Grab" – 19-Mar-13
FairSearch is taking its anti-Google battle to the domain space. The organization — which is backed by the likes of Microsoft, TripAdvisor, Nokia and o…
Why a DOJ Block On New TLD Auctions Doesn't Make Sense – 19-Mar-13
I have a hard time understanding how a private auction would be illegal in the case of new TLD allocation. A couple weeks ago a new TLD applicant told me they weren't participating in private TLD auctions because they thought the auctions would ran afoul of U.S. laws. Now we have some confirmation that there […]
DOJ Says New gTLD Private Auctions Might Be Illegal – 19-Mar-13
Companies hoping to resolve their new gTLD contention sets via private auction are about to get a rude awakening: according to the US Department of Justice, they might be illegal. Portfolio applicant Uniregistry, the company founded by domainer Frank Schilling, said today that the DoJ has told it that: arrangements by which private parties agree […]
Fairsearch Files Formal Objections Against Google's .search, .fly and .map TLD Applications – 19-Mar-13
Group claims three TLDs would give Google an unfair competitive advantage. A consortium that promotes competition in search has filed objections against three of Google's top level domain bids. Robin Wauters with The Next Web was the first to write about the objections this morning. FairSearch filed objections with International Chamber of Commerce (ICC) over […]
University of Central Florida Sues Liquor Store That Owns UCFLiquorStore.com – 18-Mar-13
University of Central Florida takes issue with liquor store's marketing and domain name. The University of Central Florida has sued a local liquor store that bills itself as "Your Official UCF Liquor Store". Pat's Liquor, which is located about a mile from UCF's Orlando campus, has been using the domain name UCFLiquorStore.com and pitching itself […]
Is ICANN Cutting Corners With new gTLDs? – 18-Mar-13
The ICANN leadership is in a hurry, so to get things done, it is cutting corners. One such attempt at going straight around a bend, the proposed changes to the new gTLD registry contract giving the ICANN Board unilateral right of amendment, has raised the registries' ire. ICANN's other group of contracted parties (i.e. entities […]
Will SXSW 2014 Be Known As The Year of The Domain? – 18-Mar-13
SXSW 2013 attracted a handful of domain companies, and I expect more next year. SXSW 2013 is over, and what an event it was. The Interactive portion drew over 30,000 official attendees. Add in the "shadow" (i.e. unpaid) attendance, and it probably topped 40,000 people. SXSW Interactive attracts developers, tech startups, app companies, graphic designers, […]
8888.com Gets 400,000 Eur Bid On Sedo – 17-Mar-13
It's a lucky number, but is it this lucky? The domain name 8888.com has received a 400,000 EUR bid at Sedo. That's over $500,000 USD. 8 is consider a lucky number in Chinese culture. Lucky enough for a four digit domain to be worth over $500,000? I'm perhaps a little skeptical. But I'll point out […]
What Stadium is Levi Strauss Buying Naming Rights To? – 17-Mar-13
Company registers domain names that suggest it's buying naming rights to a sports stadium. It looks like clothing company Levi Strauss is buying naming rights to a sports stadium. But which one? Last Wednesday the company registered at least twelve domain names related to a stadium: levifield.com levifield.net levisfield.com levisfield.net levistadium.com levistadium.net levistrausspark.com levistrausspark.net levistraussstadium.com […]
Hurricane Domain Names Being Registered, Sold Online Ahead of 2013 Storm Season – 16-Mar-13
If a future hurricane makes history like Sandy, speculators may be able to resell the Internet domain names for a profit…
Pope Francis Domain Names Snatched Up, Offered for Sale at Exorbitant Prices – 15-Mar-13
Looking to launch an online pope memorabilia business? Need a name? PopeFrancisBergoglio.net could be yours — for a mere $39,999.00. An eBay listing for PopeFrancisBergoglio.net touts the domain as "better than apple.com!!" and prime to be flipped "for HUGE profits today." Writes the seller, jyttep12345, "I am sure if you buy this domain, and try to sell it you will be a millonaire [sic]."
Del Monte V Del Monte is The First New gTLD Trademark Objection – 15-Mar-13
Two companies trading under the name Del Monte are involved in the first-to-be-revealed Legal Rights Objection, over the .delmonte gTLD, under the new gTLD program. The World Intellectual Property Organization revealed the LRO — expected to be the first of many — this evening. The applicant for .delmonte is a subsidiary of Fresh Del Monte […]
Del Monte V Del Monte is The First New gTLD Trademark Objection – 15-Mar-13
Two companies trading under the name Del Monte are involved in the first-to-be-revealed Legal Rights Objection, over the .delmonte gTLD, under the new gTLD program. The World Intellectual Property Organization revealed the LRO — expected to be the first of many — this evening. The applicant for .delmonte is a subsidiary of Fresh Del Monte […]
New gTLD Registry Hopeful Centralnic Taken Out By "Total Power Failure" – 15-Mar-13
Emerging new gTLD back-end player CentralNic today suffered a two-hour blackout of its registry systems, due to a "total power failure" at its data center. Its registry, which handles subdomain services such as uk.com and gb.com and the ccTLD .la, was offline from 0930 to 1130 UTC this morning, the company said. Even though the […]
At-Large votes to object to .health gTLD bids, but Afilias gets a pass – 15-Mar-13
ICANN's At-Large Advisory Committee has voted to object to three of the four applications for the .health gTLD. Afilias, which is one of the applicants, will not receive an ALAC objection. By a single vote, ALAC decided not to go after its application. Fourteen of the 15-member ALAC panel voted on Tuesday. For DotHealth LLC's […]
Related posts:
ALAC likely to object to five .health gTLDs
At-Large mulls new gTLDs U-turn
Amazon and Google hit as Independent Objector files 24 new gTLD objections
Cardinal George Says Gift of PopeFrancis.com 'Delightful' – 15-Mar-13
A Chicago lawyer said he bought the internet domain name popefrancis.com as a lark in 2010 and plans to give it to the Roman Catholic Church for free now that the new pope has chosen the name Francis.
Hundreds of new domain names registered through Go Daddy within an hour of Pope Francis election as he sends first tweet – 14-Mar-13
The first tweet from the new Pope has been sent as 100's of new domain names were registered through Go Daddy within an hour of the election of Pope Francis. Minutes after the announcement that announcement that Cardinal Jorge Mario Bergoglio was to become Pope Francis I, the official twitter account of the Pope @pontifex tweeted 'Habemus Papam Franciscum', which translates as 'We have Pope Francis'.
Domaining Spain Heads to Valencia Next Month – 14-Mar-13
The Domaining Spain conference is just over a month away. Domaining Spain will take place in Valencia, Spain on April 25-27. The focus of the event is on ccTLDs (especially given its European location) and new TLDs. Although the title includes "domaining", the event looks like it will be a good opportunity for brand owners […]
New Hires at Donuts, Domaindiction and 101domain – 14-Mar-13
It's been a busy week in the industry for executive switcheroos, with Donuts, DomainDiction and 101domain all announcing senior-level hires. Today it emerged that Elaine Pruis, a long-time key member of the Minds + Machines team, has jumped to rival new gTLD applicant Donuts, where she's now director of operations. That's quite a surprising move, […]

If you enjoyed this article, subscribe for updates (it's free)