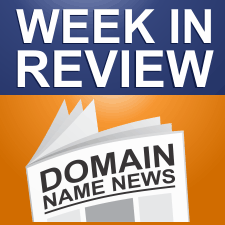 Every Friday, DomainSherpa.com provides you with a hand-selected, editorially-based review of the weekly news. In this summary, you will find the latest articles and videos produced by DomainSherpa staff and contributors. You will also find links to the best news articles in the domain name industry – so you don't have to spend your time searching for news or reading something that was not worth your time.
---
This Week's DomainSherpa Interview
---
VIDEO: SportsMemorabilia.com: From a $12,500 Parked Domain to $19.5 Million – With Jesse Stein

In 2006, Jesse Stein purchased SportsMemorabilia.com for $12,500 when it wasn't much more than a domain name.

Fast forward several years, and the company now leads the market in high-end autographed sports merchandise and memorabilia, making $19.5 million in revenue in 2012. We start at the beginning to learn about SportsMemorabilia.com's journey and how they plan to be a $100+ million company.
---
This Week's News in Review
---
ICANN to Reveal Registrant Rights & Responsibilities (and Here's a Draft Copy)
– 28-Feb-13
ICANN is set to publish and start promoting a new Registrant Rights & Responsibilities charter at some point over the next couple of days, we hear.
ICANN CEO Fadi Chehade to Speak at ANA Conference
– 28-Feb-13
ICANN CEO Fadi Chehade has agreed to speak at an upcoming conference of the Association of National Advertisers, we've just been told. The speech is currently untitled, according to the agenda, but I'd hazard a guess that Chehade will be turning on his trademarked charm to attempt to bring more ANA members into the multistakeholder fold.
ICM's Claims Against Manwin Thrown Out of Court
– 28-Feb-13
ICM Registry has suffered a blow in its ongoing lawsuit with porn merchant Manwin Licensing, with a judge this week dismissing all of the registry's counterclaims against the YouPorn owner.
ICANN Publishes Domain Name Disputes List
– 27-Feb-13
ICANN has published a list of domain names that their owners, or applicants to new domain names, are disputing with others because of potential confusion among web users on grounds of similarity.
After Eight Months, Similarity Review Creates Only TWO New gTLD Contention Sets
– 27-Feb-13
ICANN has finally delivered its String Similarity Panel's review of all 1,930 original new gTLD applications, finding that only four applied-for strings are confusingly similar to others.
ICANN Announcement of NAF as First URS Provider Raises Multiple Questions
– 27-Feb-13
Last week ICANN announced that the National Arbitration Forum (NAF) of Minneapolis, MN had been appointed to administer the new Uniform Rapid Suspension (URS) rights protection mechanism for new gTLDs. (http://newgtlds.icann.org/en/announcements-and-media/announcement-2-20feb13-en) The announcement raises more questions than it answers.
Marchex Domain Sales Drop in Q4, $6.3 Million for The Year
– 27-Feb-13
A look at Archeo's revenue numbers. Marchex just reported earnings for Q4 2012 and the full year. It sold just $863,000 worth of domain names last…
Home Depot Buys ThrilloftheGrill.com From Mike Mann for $30,000
– 27-Feb-13
A big domain sale to a big company is among Sedo's highlights this past week. Earlier this month Mike Mann posted on his Facebook page that he sold the…
Nominet Shelves Plan for Shorter .uk Domain Names (For Now)
– 26-Feb-13
No second level registrations — for now. .UK registry Nominet has delayed approving its own proposal for offer second level domain names. The proposal…
Ron Paul Files Another Domain Dispute Targeting RonPaul.org
– 26-Feb-13
Ron Paul files additional domain dispute. Ron Paul has filed another domain name complaint with the World Intellectual Property Organization. The new case…
First new batches of Internet domain names coming mid-year
– 26-Feb-13
Hundreds of Internet address suffixes to rival ".com" should be available for people and businesses to use by the end of the year, the head of an Internet oversight agency said Monday. The initial ones, expected in mid-2013, will likely be in Chinese and other languages besides English, said Fadi Chehade, CEO of the Internet Corporation for Assigned Names and Numbers, or ICANN.
Rising Tide Media Llc. Acquires The Domain Name YachtFinancing.com
– 26-Feb-13
Rising Tide Media llc. adds another top level domain name to its marine loan division.
More Details About URS and National Arbitration Forum
– 26-Feb-13
Pricing not set, but technology paved the way for inexpensive service. Last week ICANN announced that it appointed The National Arbitration Forum as an…
Trademark Clearinghouse to open March 26
– 25-Feb-13
The Trademark Clearinghouse is set to open its doors for submissions March 26, ICANN will announce today. From that date, trademark owners and their agents will be able to start uploading trademark data, enabling them to participate in one or two of the new gTLD program's rights protection mechanisms.
New Internet Domain Names to Be Available By Mid-2013
– 25-Feb-13
Many proposed suffixes, such as ".app," ".music" and ".tech," will likely take longer, however, because multiple groups have submitted bids to run them and must work out disputes.
Melbourne It Expects Millions From Domain Name Grab
– 25-Feb-13
Companies are expected to spend millions of dollars registering new web addresses to defend themselves against potentially controversial or crude uses of their trademarks online.
AIG withdraws new gTLD bid due to rebrand
– 25-Feb-13
The insurance company American International Group has dropped its application for .chartis, apparently due to a merger-related rebranding. It's the 21st gTLD application to be withdrawn. Dot-Nxt did the legwork to figure out that the company has pulled out because the .chartis brand itself is being wound up.
DNForum is Top Domain Forum Again
– 25-Feb-13
No surprise: DNForum is your favorite. DNForum.com has once again been voted the top domain name forum in Domain Name Wire's annual survey. The survey of…
Microsoft Acquires 'Xbox Gold' Domain Names
– 25-Feb-13
The list of possible next-gen Xbox names might have grown with the discovery that Microsoft has acquired domain names…
Oakley Goes After Counterfeiters and Their Domain Names
– 24-Feb-13
Sunglass brand fights counterfeiters with federal lawsuit. Oakley has filed UDRP cases in the past to take down sites selling fake Oakley sunglasses. Now
Lead Gen Company Buys AutoInsurance.com Domain Name
– 24-Feb-13
Big insurance domain name changes hands. Lead generation company TZ Insurance Solutions, LLC, also known as Tranzact, appears to have purchased the domain…
ICANN to Set Up "Hubs" in Singapore and Istanbul
– 24-Feb-13
Fadi Chehade's internationalization strategy for ICANN will see it open up two "hub" offices, one in Singapore and one in Istanbul, Turkey, according to reports.
NAF picked to be first URS provider
– 21-Feb-13
The US-based National Arbitration Forum has been selected by ICANN as the first provider of Uniform Rapid Supsension services. NAF, which is one half of the longstanding UDRP duopoly, submitted "an outstanding proposal demonstrating how it would meet all requirements presented in the [Request For Information]", according to ICANN.
DomainMarket.com President Chad Bennett Resigns
– 21-Feb-13
Chad Bennett, who served as President and Chief Technical Officer at Michael Mann's aftermarket sales venue, DomainMarket.com, for the past 10 months has stepped down from that position.
ICANN Announces Pre-Beijing Meeting Webinar: Here is How You Can Participate
– 21-Feb-13
Whether you plan to participate in the upcoming ICANN meeting in Beijing remotely or in person, you're invited to an update on the background and current status of major policy issues which are likely to be discussed during the Beijing Meeting.
Icann Terminates Registrar With Over 75000 Domain Names
– 21-Feb-13
Registrar blamed for not maintaining accurate registrant data. ICANN has followed up on its threats by terminating Bargin Register's registrar…
If you enjoyed this article, subscribe for updates (it's free)