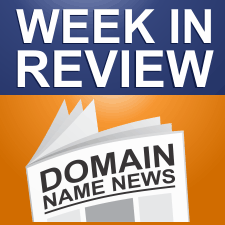 Every Friday, DomainSherpa.com provides you with a hand-selected, editorially-based review of the weekly news. In this summary, you will find the latest articles and videos produced by DomainSherpa staff and contributors. You will also find links to the best news articles in the domain name industry – so you don't have to spend your time searching for news or reading something that was not worth your time.
---
This Week's DomainSherpa Interview
---
VIDEO: Billionaire Mark Cuban Buys Exact Match Domain (EMD) for Startup Venture

If billionaire entrepreneur Mark Cuban thinks exact-match domain names are worth investing in, shouldn't you consider them for your business?

Today's show features an excerpt from the wildly popular ABC television series Shark Tank, as well as commentary and lessons learned from DomainSherpa publisher Michael Cyger.
---
Additional Resources
---
DomainSherpa Discussion: .XYZ Marketing, Sex.xxx Sells, What Sherpas Bought…

This is the show where we discuss domain name industry news with a panel of veterans and thought leaders.

In this DomainSherpa Discussion:
* TRAFFIC West recap: was business done?
* Brokering horror story on a LL.ca
* .XYZ is top 4 new gTLDs with 38,160 registrations: smart marketing or working the system?
* Sex.xxx sale for $3M, Package of 40 .xxx for $5M: worth the price?
* Audience question: Since SnapNames is now under Web.com network as well as NetSol, does that mean SnapNames are better at grabbing NetSol-registered domains than NameJet?
* 101Domain strikes again: Berkens' 234.99 pre-payment jumps to 35,760.00 for cool.vegas
* Page: The value of a great .com as it compares to, say, a basketball team like the Clippers
* Pre-ordering domain names is not a fool-proof process
* And much more!
---
This Week's News in Review
---
Del Monte Appeals New Top Level Domain Name Lawsuit – 05-Jun-14
Battle over .delmonte continues. Del Monte International is taking a dispute over new top level domain names to the U.S. Court of Appeals, Ninth Circuit. Del Monte International (DMI) applied for the .delmonte domain name. Del Monte Corporation (DMC), which did not apply for .delmonte, filed a Legal Rights Objection against the application and won…
Frank Schilling is The Biggest Registrant of New TLDs – 05-Jun-14
New registrant report reveals who has the most registrations in new top level domain names. nTLDStats.com published a new "Registrant Breakdown" today [see update below]. It shows the top registrants of new top level domain names. Coming in at number one on the list is Frank Schilling's North Sound Names, which registered tens of thousands…
Company Pays $600,000 in Auction to Run .信息 Top Level Domain Name – 05-Jun-14
Rights to IDN domain name sell for $600,000. Beijing Tele-info Network Technology Co. has won the first ICANN "auction of last resort" to resolve a new top level domain name contention set. It paid $600,000 in an auction for .信息, which roughly translates to "info". The losing party was Afilias, which operates the .info domain…
ReturnMoi.com, The Largest Lost & Found Co in The World Switches to Return.me – 05-Jun-14
According to a press release out this morning by the .Me registry, the largest Lost & Found Company in the World has switched their domain name from ReturnMoi.com to Return.Me "ReturnMoi was our original company name." "Due to our international success and growth we decided this year to change our name to ReturnMe. "After looking…
nTLDstats.com Updated Registrant Distribution Feature – 05-Jun-14
Ntldstats.com updated their "Registrant Breakdown" I thought it would be interesting to see who is the top 25 as we now have been live for just over four months. These guys continue to do a great job and the same goes for Andy at Namestat.org I posted the top 25, click the link above to…
Afilias Loses $600,000 Auction for Chinese ".info" – 04-Jun-14
The results of the first "auction of last resort" in the new gTLD program are in, and it's a bit of a head-scratcher. Afilias lost out to rival applicant Beijing Tele-info Network Technology in the ICANN-backed auction for .信息 which means "info" or "information" in Chinese. The winning bid was $600,000, ICANN said. That money…
Afilias Wins .poker gTLD – 04-Jun-14
The .poker contention set has been settled, apparently at last week's Applicant Auction auction, leaving Afilias the winner. Rival applicants Donuts, Famous Four Media and Dot Poker have all withdrawn their applications. The winning bid was, per usual, not disclosed. I'd be interested to know how much it went for, as I have a feeling…
.xyz Launch Inflated By Massive Netsol Giveaway – 04-Jun-14
Network Solutions gave away thousands of .xyz domain names for free to people who hadn't requested them, artificially inflating the new gTLD's launch day numbers. As of last night, there were 36,335 domains in the .xyz zone, with something like 27,000 listed as having name servers belonging to NetSol and its parent, Web.com. Before .xyz…
Try Uniregistry's Slick Bulk Domain Name Search – 04-Jun-14
A simple, yet powerful, bulk searching tool. "Bulk search" for domain names is very useful when you're scavenging for domain names to hand register. I recently used Uniregistry's search to look up both individual keywords across multiple TLDs and multiple keywords across a single TLD. Type in any keyword and Uniregistry quickly checks its availability…
.xyz Launch Crashed CentralNic – 04-Jun-14
The launch of .xyz took back-end provider CentralNic's registry down for 15 minutes on Monday. That's according to an email sent by the company to registrars, copies of which were forwarded to DI today. The email says that CentralNic's EPP systems were down between 1603 and 1618 UTC on Monday, just a few minutes after…
Moniker is Back Up. Problems Remain. – 04-Jun-14
Moniker is back up after being down for maintenance. I just logged into my account only to find more domains that what I had before. I have now 30 more domains since yesterday and that is not necessarily good. 25…
Apple's Healthkit Causing Problems for Company Called Healthkit – 04-Jun-14
Apple introduced HealthKit, a sort of framework for health data on iOs devices, earlier this week. As with many other Apple product announcements, the name choice ran smack into an existing one. In this case an Australian firm has already been offering healthcare data services under the company name HealthKit. It also uses the domain…
New Top Level Domain Registration Numbers are Increasingly Misleading – 04-Jun-14
Reporting aggregate numbers for new TLD registrations is misleading. Some day this month one or more companies will proclaim that new top level domain name registrations have topped one million domain names. It will be very misleading when they announce this. If you look at the top 10 domains by zone files, at least three…
.xyz Moves Into 4th Most Registered New gTLD Topping 38k But 72% are From Netsol – 04-Jun-14
Ntldstats.com, has updated this morning and .XYZ is now the 4th most popular gTLD with over 38,000 registrations. However over 72% of these, or over 27,500 domains are at Network Solutions (NSI), which as we discussed yesterday and today, offered free .XYZ domains to certain customers on an opt out basis, meaning that many of…
Network Solutions Has No Idea What I am Talking About – Updated With Proof of Email – 03-Jun-14
So there was a lot of talk about Network Solutions and .XYZ yesterday. We had a comment in one thread which led to Michael doing a follow up post and mentioning that specific comment. The comment was : "I recently got the email from Netsol offering me a complementary .xyz for my so-so .com free…
Did Networksolutions.com Give Away Free .xyz Domain Names? – 03-Jun-14
I published a post earlier today about .XYZ registering over 18,000 domain names in its first day of General Availability based on ntldstats.com, which is what we rely on consistently for our registration numbers. At the time we did point out that over 50% of all registrations were made at NetworkSolutions.com…
Ten More New gTLD Contests Settled in Auction – 03-Jun-14
Applicant Auction helped resolved 10 new gTLD contention sets last week, and the first results started trickling through today. Of the six results we have so far, Uniregistry and Famous Four Media won two auctions, while Minds + Machines and Donuts both won one each. According to our database, the following five contention sets have…
Moniker is Down After Relaunching – 03-Jun-14
Moniker has taken its website offline to fix numerous problems with its new system. Domain name registrar Moniker switched its interface to a reseller platform over the weekend. It didn't go so well, as evidenced by the 100+ comments on my post about the change. Issues include being billed for renewals on domains set to…
.xyz Claims 31,000 Regs On Day One – 03-Jun-14
.xyz's first full day of general availability saw it total 31,119 registrations, suggesting that it's not doing as badly as I suggested in a post earlier today. Today's .xyz zone file shows 14,924 names, up 14,829 on the day, but Gavin Brown, CTO of .xyz back-end CentralNic, just commented that the 24-hour number is actually…
.xyz Fails to Live Up to The Hype – 03-Jun-14
.xyz sold just shy of 15,000 domain names during its first hours of general availability. That's according to zone files released today. The registry added 14,829 names yesterday, ending the period with 14,924 in its zone, making it the 15th-largest new gTLD by volume, behind the likes of .center, .directory and .solutions. (UPDATE: see the…
.xyz Zone File Nears 15,000, 30k After 24 Hours – 03-Jun-14
Nearly 15,000 domains in zone file and over half of them are at NetworkSolutions. 30,000+ domains registered after 24 hours. The latest batch of zone files has been published, and .xyz had what looks to be a good first day. The zone file includes nearly 15,000 domain names after the initial hours of launch. Zone…
Donuts Wins Private Auction for New gTLD .pizza; Minds + Machines Wins .fashion – 03-Jun-14
Minds + Machines, (AIM:MMX) has won the private auction for the new gTLD .Fashion The three losing applicants in the private auction held last week for .Fashion were Uniregistry, Donuts and Famous Four Media. The losing bidders for the new gTLD .Pizza were, Asiamix Digital Limited,Minds + Machines, and Uniregistry. Uniregistry previously announced they won…
Namecoin Wants You to Forget About The New gTLDs and Get Decentralized – 03-Jun-14
Namecoin is a crypto currency that acts as a decentralized domain name system. They released a video yesterday that does a nice job giving the quick facts behind the ideology. NameCoins end in .bit.
An Important Lesson in Pre-ordering New Top Level Domain Names – 02-Jun-14
Hint: don't count on just one registrar. Registering domain names under new TLDs when they hit the market is similar to dropcatching expired domain names. From the registrar's perspective, it involves prioritizing domains and hitting pinging the registry as quickly as possible. Some registrars are better than others at this. There's some general know-how involved,…
New TLDs On Tap This Week: .xyz, .futbol, .dating and More – 02-Jun-14
.XYZ joins the fray this week. A bunch of new top level domain names hit the market this week, especially on Wednesday. Monday It all starts today with the launch of .xyz. Daniel Negari is launching this generic domain and has set aggressive goals: 1 million registrations in the first year and five million in…
158 .condos Domain Names Taken in EAP; Here They are & Here's The Best of What's Left – 02-Jun-14
If your planning on registering any .Condos new gTLD domain names this week, most of the bigger markets in the United States are spoken for. In what looks to be a very successful Early Access Program for Donuts' .Condos new gTLD, we counted 158 domain names registered in the 5 day EAP period. In addition…
Famous Four Wins Contention Sets for .cricket and .racing – 02-Jun-14
Company now has 15 uncontested new top level domain name applications. Famous Four Media announced today that it won two private auctions to resolve contention sets for new top level domain names. The company beat Donuts and Uniregistry in an auction for .racing. It beat Minds + Machines and Donuts in an auction for .cricket…
Famous Four Wins New gTLD Private Auctions for .cricket and .racing – 02-Jun-14
Famous Four Media, the registry operator for Domain Venture Partners, announced today that they were the winning bidders at the private new gTLD auctions for the domain nams.RACING and .CRICKET. Both domain extensions will be added to the portfolio of 17 registries in which Domain Venture Partners has ownership. The other applicants…
Daniel Negari Predicts 1 Million .xyz Registrations in First Year ; "Its My Gift to The World" – 01-Jun-14
In a blog post tonight the founder and CEO of the .XYZ registry made a bold of a prediction I have seen from any registry saying that; There is no doubt in my mind that the growth rate of .xyz will surpass the growth rate of .com. It won't take us 20 years to reach…
Go Daddy Auctions Market Report May 2014 – Sales Up 7.96% Led By Steamengine.com – 01-Jun-14
Go Daddy Auctions Market Report May 2014 Go Daddy sales were up 7.96% in May over April as they sold 45,852 domains vs 42,480. The top sale for the month was SteamEngine.com at $38,000 followed by filmesonline.com at $28,000. Online was the top selling keyword, followed by home and blog.
Las Vegas Review Journal Covers .vegas; The City is Getting $4 a Domain & Expects $250k in Revenue a Year – 30-May-14
.Vegas gets a big boost up in A story published by the Las Vegas Review Journal entitled "New .vegas domain could transform online marketing." Interestedly in the article, Bill Arent the Director of the Las Vegas Office of Economic and Urban Development" is quoted as saying: ""Las Vegas will reap financial rewards from that pioneer…
Kevin Ham Successfully Defends UDRP Against Snf.com – 30-May-14
SNF.com saved in UDRP decision. Kevin Ham's company Vertical Axis has successfully defended a UDRP filed against its domain name SNF.com. S.P.C.M. SA filed the complaint. It appears to be affiliated with a company that owns SNF.fr. The complainant tried to argue that Vertical Axis was "willfully blind" to its trademark when it registered its…
First ICANN "Auction of Last Resort" to Take Place Next Week – 30-May-14
First of many planned new top level domain name auctions to take place next week. It's a last resort, and it kicks of next week. ICANN will hold its first new top level domain name auction next week to settle the contention set for .信息, which roughly translates to "information". Afilias, the registry behind .info,…
ICANN Radar Registrar Database to Be Down at Least Two Weeks After Hack – 30-May-14
ICANN expects its RADAR registrar database to be offline for "at least two weeks" following the discovery of a security vulnerability that exposed users' login names and encrypted passwords. ICANN seems to have been quick to act and to disclose the hack. The attack happened last weekend and ICANN was informed about it by an…
Scroogle.org Closes at $17,100 On Go Daddy Auctions, 2 Years After Website Closed – 29-May-14
Scroogle.org closed today on Go Daddy Auctions at $17,100. The site and its owner Daniel Brandt had not seen eye to eye with the search engine giant. He closed the site in 2012 due to Google throttling the site and ddos attacks. The site had a lot of press back in the day. It will…
The Internet Commerce Association Website Gets a Big Makeover – 29-May-14
The Internet Commerce Association's (ICA) Website has undergone a massive redesign. The ICA has a new, sharp-looking website at InternetCommerce.org. The ICA wants to thank Michael Castello for leading the initiative to update the ICA site and for providing the mock-up, and Michael Sumner for creating the new site. The site just relaunched…
How Much are New gTLDs Really Costing Trademark Owners? We Have Some Numbers. – 29-May-14
If there's one thing we've learned from the last six months of new gTLDs, it's that predictions about massive levels of defensive registrations were way off the mark. New gTLDs are not seeing anywhere near the same numbers of sales during sunrise periods as their predecessors. I have managed to collate some data that I…
ICANN Registrar Database Hacked – 29-May-14
ICANN's database of registrar contact information has been hacked and user data has been stolen. The organization announced this morning that the database, known as RADAR, has been taken offline while ICANN conducts a "thorough review" of its security. ICANN said: This action was taken as a precautionary measure after it was learned that an…
Sex.xxx Sells for $3M As Pussycash Cites Seo Value – 29-May-14
ICM Registry has sold a package of 40 premium .xxx domain names with a total value of $5 million to Barron Innovations, operator of the PussyCash porn affiliate network. The headline sale in the batch is sex.xxx, which carried a standalone $3 million price tag. That's the first .xxx name to sell for a seven-figure…

If you enjoyed this article, subscribe for updates (it's free)