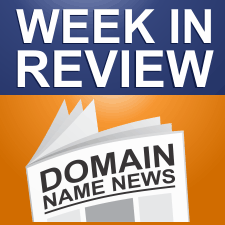 Every Friday, DomainSherpa.com provides you with a hand-selected, editorially-based review of the weekly news. In this summary, you will find the latest articles and videos produced by DomainSherpa staff and contributors. You will also find links to the best news articles in the domain name industry – so you don't have to spend your time searching for news or reading something that was not worth your time.
---
This Week's DomainSherpa Interview
---
VIDEO: Beat a UDRP by Having a Legitimate Business Interest – With Howard Neu

In this interview, Internet attorney Howard Neu, who successfully represented Rick Schwartz in the SaveMe.com uniform domain-name dispute-resolution policy (UDRP) case, discusses the details of the UDRP, how to improve your chances of winning a UDRP, and how Vanity.com could have improved the chances of winning their UDRP.

Including:
* The requirements of a complainant to win a UDRP
* What you are doing today that might be considered "bad faith"
* How the SaveMe.com UDRP was so easily defended
* How Vanity.com, Inc. could lose its domain, Vanity.com, when it owned a trademark
* What domain investors need to know to successfully defend a UDRP
---
This Week's News in Review
---
Introducing API for Screenshots.com
– 28-Jun-12
DomainTools.com now has an API for Screenshots.com, and at least for now, it's completely free. We're letting anyone in the world use it (within reason!), and we're giving away both small and large screenshots plus the complete historical record for a domain.
Twitter Finally Gets Twiter.com Domain It Won in Dispute
– 28-Jun-12
Over a half year later, Twitter finally gets high traffic typo. Last year Twitter filed a cybersquatting complaint against the owner of the Twiter.com domain name. Twitter was rightfully upset about the high traffic typo domain as it forward to a "survey" that mimicked the look and feel of Twitter's own web site.
Sayonara, Digital Archery
– 27-Jun-12
We hardly knew ye. Resolved (2012.06.27.NG06), the New gTLD Program Committee directs the President and CEO to terminate the Digital Archery process as approved in Resolutions 2011.12.08.04-2011.12.08.07. Rationale for Resolution 2012.06.27.NG06 To remain accountable to the ICANN community, after careful consideration of the objections raised to the digital archery process, and following the suspension of…
Snapnames Strikes Deals With Two Chinese Domain Marketplaces
– 27-Jun-12
Deals with Dnbiz and NameRich give company access to Chinese domain buyers and sellers. It seems that the big domain aftermarket players are setting their sights on China. SnapNames announced two partnerships this morning with Chinese domain name marketplaces. A deal with Dnbiz will give the company access to the Yumi.com distribution network.
Web Attackers Borrow Domain Generation Tricks From Botnet-type…
– 27-Jun-12
Hackers have started to adopt domain-generation techniques normally used by botnet-type malware in order to prolong the life of Web-based attacks.
Patents.com to Be Auctioned. Icap Patent Brokerage Announces for …
– 27-Jun-12
Starting bid? $2.5 million.
IDN Community Reacts to Verisign's .com Transliteration Selections
– 27-Jun-12
The good, the bad, and the ugly of Verisign's IDN plans. Verisign applied for 12 internationalized top level domain names as part of the new TLD program. These domain names are transliterations of .com and .net. A transliteration is different from a translation. Transliteration maps the sounds of one language to the best matching script…
.nxt Conference Rescheduled for August
– 26-Jun-12
London top level domain conference moved due to program delays. Kieren McCarthy's .Nxt conference about new top level domain names has been rescheduled for August 29-31. The event was originally scheduled for last week, but became of a victim of ICANN's delayed announcement of new top level domain applicants. Canceling or moving the dates of…
Lawyers Shoot Client in Foot in Dothekindthing.com UDRP
– 26-Jun-12
Not so kind. A World Intellectual Property Organization panelist has ruled that the registrant of DoTheKindThing.com can keep her domain name. The case was brought by Kind, LLC f/k/a Peaceworks Holding LLC, which sells Kind snacks. The case is notable for two reasons: 1. Kind's lawyers, McCarter & English, LLP, made some poor decisions in […]
Want a .music domain name? Prepare to play politics
– 26-Jun-12
The organization that oversees Web addresses — the Internet Corporation for Assigned Names and Numbers (ICANN) — is in the midst of hearing offers from companies interested in getting the exclusive rights to a bunch of recently released domain extensions, including .xxx, .tickets and more. At the forefront of the battle to manage .music domain names, though, is a powerful group of industry giants, and they want to be able to regulate who can host what on what could soon be the most sought after addresses on the Web.
Go Daddy Says Request to Move Homelandsecurityus.com Not About Politics
– 26-Jun-12
Company says campaign committee and politics not at play in request to change web hosts. Last Friday GoDaddy.com sent a notice to the owner of Homelandsecurityus.com informing him that he needed to find a new home for his domain name and web site. Douglas J. Hagmann, founder of the site, tells his story here.
ICANN Sends Breach Notice to Tucows
– 26-Jun-12
Organization sends notice of breach to third largest domain name registrar. ICANN has sent a notice of breach to Tucows, the third largest domain name registrar. This breach notice is unusual in that it seems to stem from a dispute over a particular domain name. According to the letter, Tucows is in breach of its…
Intriguing Domain Name Related Trademark Filings
– 26-Jun-12
From "Domain Sales" to .YT, some interesting filings. I checked in to the U.S. Patent and Trademark Office site this morning to see if there were any interesting domain name related trademark applications. Indeed, I'd say so. First off is an application from Kikabink Pty Ltd in Australia for the mark "Domain Sales".
If You Play The ICANN Game, Expect to Get Burned
– 25-Jun-12
More wasted money and resources. Get used to it. It's never pretty seeing the sausage get made. It hasn't been pretty seeing the new TLD program launch. A handful of companies invested a lot of money early on as they worked to help form ICANN's new top level domain program. As the program creation process…
New Internet Domain Names May Make for a More Tangled Web
– 25-Jun-12
Rather than continue to dictate which new gTLDs were made available, ICANN decided to open applications for new gTLDs to everyone. This was not a cheap process — an application fee of $185,000 presented a serious barrier to frivolous applicants.
.art and .church Leading The Race for Public Comments On Top Level Domain Applications
– 25-Jun-12
Public comments on new TLD applications range from boring to misinformed. Anyone with an email address (and I do mean anyone) can comment on any one of the nearly 2,000 top level domain applications. As of right now there are 161 submitted comments, mostly covering just a handful of proposed top level domains.
Lance Armstrong Foundation's Interesting Plans for The .livestrong Domain
– 25-Jun-12
An opportunity wasted and a couple hundred grand down the drain. I posted this tweet on the eve of the new top level domain reveal day: Offering a .livestrong domain seems like a good idea to me. Think of the millions of Lance Armstrong Foundation fans supporting the cause and wearing their yellow wristbands.
What Domains Major League Baseball and NBC Bought Last Week
– 25-Jun-12
MLB, NBC, and 14 other end users recently purchased. I just got back from vacation in San Francisco. Since I only have one whitelisted IP address to hit Go Daddy's servers for whois request (and that would be at my office), I'm a bit late on last week's end user list. Notable on this week's…
Company Sues Over Stolen Domains After Losing UDRP
– 24-Jun-12
Austin Rare Coins asks court to hand over allegedly stolen domain names. An Austin company has filed an in rem cybersquatting lawsuit in an effort to get control over eight domain names it says were stolen from its possession. Austin Rare Coins, Inc. first turned to National Arbitration Forum with a UDRP filing to try…
Did a Digital Archery Company Put The Final Nail in The Coffin of Doomed Scheme?
– 23-Jun-12
Company claims it reported issue to ICANN earlier this week. So ICANN has "suspended" digital archery, a way to divide up new top level domain applicants into batches. This was the right move, albeit a couple weeks late. Now 20% of applications have shot an arrow, and many more applicants have invested significant resources into…
What Do Donuts Have to Do With Domain Names?
– 22-Jun-12
Donuts, a Bellevue, Wash.-based startup, will likely be the registry service for quite a few of the new gTLDs. Of the 1,930 applications for gTLDs received by the Internet Corporation for Assigned Names and Numbers (ICANN), 307 (15.9%) came from one of the 307 wholly owned Donuts subsidiaries. Of those, just under half (151) appear to be uncontested by other applicants.
ICANN replaces CEO, head of massive domain-name change
– 22-Jun-12
The organization in charge of doling out Internet domain names and addresses picks Fadi Chehade as its new CEO — and replaces the head of a mammoth domain-name expansion.
New ICANN CEO Fadi Chehadé Doesn't Have His Own Name As Domain Name
– 22-Jun-12
FadiChehade.com registered today, but not by new ICANN CEO. ICANN announced this morning that software executive Fadi Chehadé would be its new CEO come October. Naturally, the first thing I did was look up his presence on the web. Here's his LinkedIn profile. Here's his domain name, FadiChehade.com. Did you click on his domain name?
Religious Groups Bid for New Web Domain Names
– 21-Jun-12
For the first time in its history, the international nonprofit that doles out generic Internet domain names such as ".com" and ".edu" will allow more specific Web address extensions like ".church."
Online Land Grab: Groups Taking New Domain Names
– 21-Jun-12
ICANN called the expansion "a new era of online innovation" that will bring "new businesses, new marketing tools, new jobs, and new ways to link communities and share information." At a time when answers to life's questions seem just a mouse click away, the online land grab could become a lucrative investment for savvy spiritual leaders, said Heidi Campbell, an associate professor at Texas A&M University. "Religious groups clearly see the importance and potential profitability – in ideological or financial terms – to defining the Internet or web space in this way," said Campbell, an expert on how religious groups interact online. The domain name .BIBLE would open vast tracts of Internet real estate for churches and companies that want to associate themselves with Scripture.
Verisign Working to Fix Hebrew IDN Error
– 21-Jun-12
Company wants to fix error in one of its new top level domain applications. Verisign has responded to Domain Name Wire's inquiry regarding an error in its application for a Hebrew internationalized domain name (IDN) for a transliteration of .com: Verisign is aware of the administrative error that resulted in the inclusion of a variant…
If you enjoyed this article, subscribe for updates (it's free)