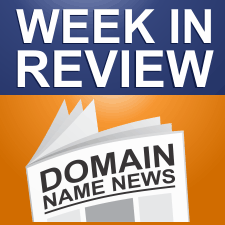 Every Friday, DomainSherpa.com provides you with a hand-selected, editorially-based review of the weekly news. In this summary, you will find the latest articles and videos produced by DomainSherpa staff and contributors. You will also find links to the best news articles in the domain name industry – so you don't have to spend your time searching for news or reading something that was not worth your time.
---
This Week's DomainSherpa Show
---
DomainSherpa Review – May 26, 2014: FanPackages.com, ClownSchool.com, GreekFrozenYogurt.com…

We're joined by three Domain Sherpas: Adam Dicker, Jeff Gabriel (filling-in for Andrew Rosener) and Page Howe.

This is the show where we get into the minds of successful domain name investors – people we call Sherpas – and talk about the value of specific domain names. By listening to the Sherpas, we expand our thought process so we can become more successful investors ourselves.

In this DomainSherpa Review:
* An investor's portfolio is reviewed and appraised: FanPackages.com, DigiPostage.com, GreekFrozenYogurt.com…
* 15 domain names going to auction at NameJet are valued: ClownSchool.com, CorporateDefenseAttorney.com, Criminal-Justice.com…
* Jeff Gabriel takes the crown in this week's "Name That Price" game
* And there might even be a special cameo appearance by Frank Schilling

For each domain name portfolio, the Sherpas answer:
* Which domains are valuable, and in what way?
* What is the market value (both wholesale and retail) of the best domain names?
Which domains are worthless and should be dropped?
* Which domain names may invite legal issues, such as a UDRP case or cybersquatting lawsuit?
* Which domains do our Sherpas want to make an offer on?
---
This Week's News in Review
---
Las Vegas Review Journal Covers .vegas; The City is Getting $4 a Domain & Expects $250k in Revenue a Year
– 30-May-14
.Vegas gets a big boost up in A story published by the Las Vegas Review Journal entitled "New .vegas domain could transform online marketing." Interestedly in the article, Bill Arent the Director of the Las Vegas Office of Economic and Urban Development" is quoted as saying: ""Las Vegas will reap financial rewards from that pioneer…
Kevin Ham Successfully Defends UDRP Against Snf.com
– 30-May-14
SNF.com saved in UDRP decision. Kevin Ham's company Vertical Axis has successfully defended a UDRP filed against its domain name SNF.com. S.P.C.M. SA filed the complaint. It appears to be affiliated with a company that owns SNF.fr. The complainant tried to argue that Vertical Axis was "willfully blind" to its trademark when it registered its…
First ICANN "Auction of Last Resort" to Take Place Next Week
– 30-May-14
First of many planned new top level domain name auctions to take place next week. It's a last resort, and it kicks of next week. ICANN will hold its first new top level domain name auction next week to settle the contention set for .信息, which roughly translates to "information". Afilias, the registry behind .info,…
ICANN Radar Registrar Database to Be Down at Least Two Weeks After Hack
– 30-May-14
ICANN expects its RADAR registrar database to be offline for "at least two weeks" following the discovery of a security vulnerability that exposed users' login names and encrypted passwords. ICANN seems to have been quick to act and to disclose the hack. The attack happened last weekend and ICANN was informed about it by an…
Scroogle.org Closes at $17,100 On Go Daddy Auctions, 2 Years After Website Closed
– 29-May-14
Scroogle.org closed today on Go Daddy Auctions at $17,100. The site and its owner Daniel Brandt had not seen eye to eye with the search engine giant. He closed the site in 2012 due to Google throttling the site and ddos attacks. The site had a lot of press back in the day. It will…
The Internet Commerce Association Website Gets a Big Makeover
– 29-May-14
The Internet Commerce Association's (ICA) Website has undergone a massive redesign. The ICA has a new, sharp-looking website at InternetCommerce.org. The ICA wants to thank Michael Castello for leading the initiative to update the ICA site and for providing the mock-up, and Michael Sumner for creating the new site. The site just relaunched…
How Much are New gTLDs Really Costing Trademark Owners? We Have Some Numbers.
– 29-May-14
If there's one thing we've learned from the last six months of new gTLDs, it's that predictions about massive levels of defensive registrations were way off the mark. New gTLDs are not seeing anywhere near the same numbers of sales during sunrise periods as their predecessors. I have managed to collate some data that I…
ICANN Registrar Database Hacked
– 29-May-14
ICANN's database of registrar contact information has been hacked and user data has been stolen. The organization announced this morning that the database, known as RADAR, has been taken offline while ICANN conducts a "thorough review" of its security. ICANN said: This action was taken as a precautionary measure after it was learned that an…
Sex.xxx Sells for $3M As Pussycash Cites Seo Value
– 29-May-14
ICM Registry has sold a package of 40 premium .xxx domain names with a total value of $5 million to Barron Innovations, operator of the PussyCash porn affiliate network. The headline sale in the batch is sex.xxx, which carried a standalone $3 million price tag. That's the first .xxx name to sell for a seven-figure…
Walgreens Snaps Up Generic Domain Names in New TLDs
– 28-May-14
$67 billion pharmacy chain going after relevant terms in new TLDs. While I was going through .wiki registrations this morning I noticed that pharmacy chain Walgreens registered a number of generic terms under .wiki. It makes sense: why not own Haircare.wiki, Scooters.wiki and Prescriptions.wiki so they can control the conversation, not the other way around…
Donuts Pulled Back & Reserved Luxury.villas During Eap After Orders Were Placed
– 28-May-14
Yesterday we wrote about how Godaddy.com didn't award us the domain name Luxury.Villas which we ordered last week for registration on the 5th day of the Early Access Program (EAP) OnlineDomain.com wrote about this domain as being priced at $13,500 for year of registration and renewal just three days ago while the EAP program…
Let's Collaborate On .wiki: a Look at Who Registered .wiki Domains
– 28-May-14
.Wiki tops 3,000 registrations by first day. Top Level Design released its first new top level domain name yesterday as .wiki hit registrar's shelves. I count 3,166 domains in the zone file processed last night, which is a solid first day for a new TLD. I take a particular interest in .wiki because of its…
.xyz is Out of Sunrise and Into Landrush "With The Most Domainer-friendly Policies of Any TLD"
– 28-May-14
.XYZ just exited it Sunrise period and is today in Land Rush "with the most domainer-friendly policies of any TLD" "".xyz's domainer-friendly policies include: – virtually every domain is available – less than 3,000 names have been reserved (as compared to tens and hundreds of thousands for other gTLDs) – all .xyz domains are available…
US House Passes Anti-ICANN Bill
– 27-May-14
The US House of Representatives has passed the DOTCOM Act, which would prevent the Department of Commerce from walking away from its oversight of the DNS root zone. The bill was approved as an amendment to a defense authorization act, with a 245-177 vote that reportedly saw 17 Democrats vote in line with their Republican…
In Da Club, 50 Cent, and New TLD Marketing
– 27-May-14
.Club is spending a lot to promote .Club. That's good news for .Club domain registrants. Last Thursday night .Club hosted a launch party at Tao Downtown in Manhattan featuring celebrity endorser 50 Cent. I just barely made it to the party thanks to bad weather, a presidential visit to New York, and the plane running…
This Week in New TLDs: Ninjas and Non-profits
– 27-May-14
A TLD.ninja's overview of this week in new top level domain names. A handful of new top level domain names hit the market this week, and we're not just talking about sprinkled donuts. Today Public Interest Registry launches three internationalized domain name (IDN) versions of its popular .org domain name: .орг Russian (Cyrillic) .सं��–ठन Hindi…
GoDaddy Didn't Wind Up Selling The $13.5k Luxury.villas to Me for $169.99 After Taking My Money
– 27-May-14
Last week ago I put a pre-order for the domain name Luxury.Villas for the 5th day of the Early Access program for a total of $220, $150 for EAP 5 and a registration fee of $70.17. I know that other registrars at the time where showing this domain name Luxury.Villas as a very expensive premium…
UDRP Panel Spilts On 20 Domains; Domain Holder Keeps Developed Domains Loses Parked Domains
– 27-May-14
A UDRP panel just awarded several domains to the trademark holder while denying the transfer of others. The only difference to the panel is what the domain owner was doing with the domains. The domain holder got to keep those domains that had "developed websites" on them but but the panel ordered all the parked…
.club Overtake .guru to Become The Most Registered New gTLD
– 27-May-14
      .Club has passed .Guru to become the new gTLD with the most registrations. According to ntldstats.com, .CLub now has 59,400 domain names registered beating .Guru by just 120 registrations which is sitting at 59,240. .Club also the fastest growing extension according to namestat.org, given the extension a rating of 100 on the scale…
.club Now Biggest-selling New gTLD
– 27-May-14
.club has overtaken .guru to become the top-selling new gTLD on the market. According to today's zone file report, .club now has 59,120 domains, having grown by 2,504 yesterday. That's compared to .guru, which grew by 181 names to 58,791. It's been 12 days since .CLUB Domains predicted it would be at the top of…
USA Today Covers New gTLDs: "Start-ups See Gold Mine in Burst of Net Domains"
– 26-May-14
USA Today just covered new gTLD's in a story entitled "Start-ups see gold mine in burst of Net Domains" "Visit GoDaddy for a new Internet domain name and you'll be greeted with an advertisement for one of at least 16 new domain alternatives to .com, .gov or .edu, descriptive of whatever it is you're trying…
Frank Schilling's North Sound Names Wins Its 1st Urs On Finn.sexy
– 26-May-14
Finn.no AS of Oslo, Norway just lost a Uniform Rapid Suspension (URS) on the the domain name Finn.sexy. The domain name is owned by North Sound Names which is a company associated with Frank Schilling, who also owns Uniregistry and of course John Berryhill, Esq represented the domain holder. This is the first URS case…
If you enjoyed this article, subscribe for updates (it's free)