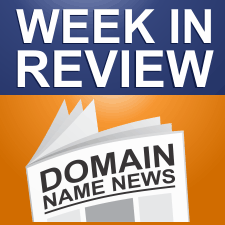 Every Friday, DomainSherpa.com provides you with a hand-selected, editorially-based review of the weekly news. In this summary, you will find the latest articles and videos produced by DomainSherpa staff and contributors. You will also find links to the best news articles in the domain name industry – so you don't have to spend your time searching for news or reading something that was not worth your time.
---
This Week's Featured DomainSherpa Show
---
VIDEO: PetPremium.com: From Lead Gen to Issuing Insurance Policies – With Frans van Hulle

Within the $140+ billion insurance industry, pet insurance's share may seem paltry at $500 million. But the riches are often in the niches. That's what PetPremium.com is banking on.

Started as a lead-generation website for insurance companies, PetPremium.com quickly morphed into a licensed insurance agency selling policies directly to U.S. consumers and earning more per customer than a mere lead-generation website can.

In this interview, you will learn how the company launched, made the transition to issuing policies and recovered from mistakes made along the way, as well as useful information about conversion rates, the monetary value of leads in the insurance industry and more.
---
In Addition, Don't Miss…
---
DomainSherpa Discussion: The Next .Com; RightSide; Reader Questions…

This is the show where we discuss domain name industry news with a panel of veterans and thought leaders.

In this DomainSherpa Discussion:
* Launched this week…what new gTLDs did you buy, do you like/dislike? .bar, .rest, .gripe, .exchange, .capital, .moda, .engineering
* Guerilla marketing of.XYZ. What did they do?
* The biggest registrant of .Bar domains so far is .Bar. Did they give investors/end users a chance to reg first?
* Reader question: Who's likely to win .Web? Will .Web be the next .Com?
* Demand Media set to spinoff Rightside on August 1, but SeekingAlpha thinks it's going to sink like the Titanic. Will it?
* Reader question: Can you use a .co.com as a state abbreviation for Colorado?
* And much more!
---
This Week's News in Review
---
Google Reports Earnings Stock Up in After Hours Trading
– 17-Jul-14
Google is out with their earnings for Q2 2014 Google Inc. reported consolidated revenues of $15.96 billion for the quarter ended June 30, 2014, an increase of 22% compared to the second quarter of 2013. Google Inc. reports advertising revenues, consistent with GAAP, on a gross basis without deducting traffic acquisition costs (TAC). In the…
After 8 Months Berkens Finally Gets a Notice On The New gTLD Paid Orders With Minds+Machines
– 17-Jul-14
Back In December 2013, Michael Berkens placed some paid pre-orders for some .Horse domain names and wrote a blog post about it. At the time we noted that what MindsandMachines.com says about these domain name registrations which are live on their site: "This is Not an "Expression of Interest" but a real reservation. The master list…
New gTLD 1st Day Registration #: .exchange 1,252; .capital 909; .moda 724; .gripe 212; .engineering 142
– 17-Jul-14
5 New gTLD went into their first day of general availability yesterday and combined the 5 new extension have a total of less than 2,500 registrations. After the first day of general availability, including any Sunrise registrations and registrations taken in the Early Access Program here are the totals: .Exchange 1,252 .Capital 909 .Moda 724…
Dot-brands Get Another Year to Sign ICANN Contract
– 16-Jul-14
ICANN has offered dot-brand gTLD applicants the ability to delay the signing of their Registry Agreements until July 29, 2015, nine months later than under the former process. The extension was offered by ICANN after talks with the Brand Registry Group, whose members felt pressured by the old deadline. All new gTLD applicants had previously…
New Austin Startup, StructuredDomains.com, Helps You Build Next Airbnb.com, RelayRides.com or TakeLessons.com
– 15-Jul-14
Structured Domains is the first platform that allows you to build online marketplaces without starting from scratch. What WordPress is for blogs, Structured Domains is for marketplaces.
The Biggest Registrant of .bar Domain Names So Far is .bar
– 15-Jul-14
Earlier today we published the 1st day results for .Bar and .Rest. Using ntldstats.com, we had .Bar with 2,464 while other domain blogs had the number just over 1,000. Well ntldstats.com has now updated again and they are showing a total of 2,836 .Bar domain names registered. However with the updated today its clear that…
Largest Russian Search Engine Yandex Preparing to Launch .yandex
– 15-Jul-14
According to a press release out today Russia's largest search engine, Yandex (NASDAQ: YNDX) announced it will be launching its new Brand gTLD .Yandex shortly on a closed basis except for trademark holders. "The ICANN has really approved the creation of a .Yandex domain zone, we are preparing to launch it. We are not ready…
DomainIncite Pro Allow You to Track All The Popular New gTLD Domains
– 15-Jul-14
Want to get a full daily list of which new gTLD domains have Alexa rank? From today DI PRO subscribers can, with our new Popular New gTLD Domains feature. Updated once a day, the report comprises a list of new gTLD domains that are used by the top one million web sites on the internet,…
ItsMillerTime.bar; JackDaniels.bar; Skyy.bar: Best of .bar Sunrise Domain Registrations
– 14-Jul-14
Today .Bar went into general availability. Although we have noted before that brand holder by in large are not participating in new gTLD Sunrise periods it is interesting to see who is. Generally there were not a ton of Sunrise applications for .Bar. According to ntldstats.com, there are some 110 Sunrise domain registrations. In general…
Minds + Machines Issues 740k Shares + $138k to Antony Van Couvering
– 14-Jul-14
Minds + Machines Group Limited (AIM:MMX), announced today that it has issued 738,299 new ordinary shares to Antony Van Couvering and made a payment of US$138,062 in respect of the cancellation of options held by him over in aggregate 9,626,347 ordinary shares. "Antony Van Couvering held options to subscribe for 2,626,347 new ordinary shares at…
.moscow Beats .москва 22-to-1 in Sunrise
– 14-Jul-14
The concurrent sunrise periods of .moscow and .москва have unsurprisingly seen the Latin-script new gTLD trounce the Cyrillic version. There were 154 registrations in .moscow, according to FAITID, the registry for both gTLDs, compared to just seven in .москва. They're both pretty low numbers, but they're quite typical for new gTLDs. The .moscow number is…
New TLDs This Week: .bar, .gripe, .moda and More
– 14-Jul-14
Punto 2012 enters the race, a city TLD launches, and Rightside tries to be fashionable. The weekly deluge of new top level domain names hitting the market continues this week. This week is notable because a new entrant is finally launching two of its domain names. Monday Punto 2012 launched .bar and .rest today. The…
Nylonmag.com Upgrades to Nylon.com for $225,000
– 14-Jul-14
NYLON Media Inc. which was founded in 1999 and was using Nylonmag.com, announced today it acquired and switched its website to NYLON.com after purchasing the domain name for $225,000 According to a press release out today, "Owning NYLON.com is…
Demand Media Spin-off of Rightside Set for August 1
– 14-Jul-14
Rightside's debut as its own publicly-traded company is imminent. Demand Media plans to complete the spin-off of its domain name business on August 1. Rightside will become its own public company on that date. It will trade on the NASDAQ under the symbol "name". Demand Media shareholders will receive one Rightside share for each five…
.bar & .rest are Live: Priced at $99.99 & $49.99 at GoDaddy
– 14-Jul-14
.REST (dot-rest) and .BAR (dot-bar) "a new global online neighborhood designed specifically for restaurants and bars have gone live into General Availability today. Godaddy.com is charging $49.99 for a .Rest domain and $99.99 for a .Bar domain registration. We received a press release on these two new extensions and here is a part of it:…
RapGenius.com Upgrades & Rebrand to Genius.com
– 11-Jul-14
The website RapGenius.com announced today that they acquired and were re-branding to the killer domain name Genius.com. The domain name Genius.com was previously owned by Genius.com, Inc. of San Mateo California. In June 2014 the whois record changed for a short time to Tony Wong…
GoDaddy Changing Domain Auction Rules On Time Extension Starting Monday
– 11-Jul-14
I just received an email from Godaddy.com that they are making a change to the closing rules on the Godaddy.com domain auction platform, which is to take place on Monday, 7/14/2014. "As it stands now, any bid that is placed in the last 5 minutes of an auction auto-extends the auction by 5 minutes." "This…
Is 3,500 Domains a Slow Start or Good Start?
– 11-Jul-14
Last month Famous Four Media launched its first few domains, including .webcam and .trade. .Webcam and .Trade each received about 3,500 registrations on the first day. .Bid received fewer than a thousand. It turns out that the bulk of registrations were undertaken by a single domain investor. I didn't figure this out until I had…
Company Holding Webinar On New gTLDs PR is Full of Errors: Google Owns .home?
– 11-Jul-14
CMSWire and ICF International are holding a one hour Webinar on Tuesday, July 22nd at 10:30am PDT/1:30pm EDT and put out a Press Release to get people to sign up for it. The problem is the PR is full of statements which are simply wrong The headline of the PR reads: "Google Enters Domain Market…
.co.com Launch Compares Well to New gTLDs
– 10-Jul-14
The subdomain service .co.com, which is being managed more or less like a proper gTLD, reckons it outperformed every new gTLD earlier this week. CEO Ken Hansen and president Paul Goldstone made the claim in a couple of Facebook posts yesterday. Hansen clarified today that while the company is not releasing precise numbers, .co.com had…
New gTLD 1st Day Totals: .services 4,584 .pub 1,285 & .gop Zone's File is Still Empty
– 10-Jul-14
The new gTLD extension .Services had the best first 1st day registrations numbers in a month, Including the 565 Sunrise Registrations .Services total after the first day of General Availability is 4,584. Two domain name Registrars, United-Domains and 1and1com sold the biggest amount of .Services about 37% of all .Services registrations Godaddy.com sold the third…
Registrar's .co.com Promo Misses The Point
– 10-Jul-14
Promotion misses the point of getting the .com I've always wanted. The .co.com third level domain name launched in general availability this week. The company is using the tagline "Get the .com You've Always Wanted", pitching you on getting a .co.com domain because the .com domain you want is already taken. Conceptually this makes sense…
.services Domain Name Up to 4,600 and .pub 1,300 After One Day
– 10-Jul-14
.Services runs out of the gate, .pub is toast-worthy. Two new top level domain names launched yesterday and both had fairly good days. Donuts launched .services, its only domain name to come out of the Early Access phase this week. It added roughly 4,000 domain names on the first day to hit 4,584. The domain…
ICM Scraps Free .XXX Porn Star Offer, Starts New One
– 10-Jul-14
ICM Registry has partnered with a company called Model Centro to offer free .xxx domain names to porn performers. Model Centro offers porn models a managed fan site and social networking service. It's free to the models, with the company taking a 15% slice of whatever subscription fees are taken from their fans. The arrangement…
Slow Start for .christmas With Under 500 Sales
– 10-Jul-14
Uniregistry's latest new gTLDs .christmas and .blackfriday seem to have stumbled out of the gates, both amassing fewer than 500 registrations in their first full day of general availability. In today's zone files, .christmas has 501 names and .blackfriday has 445. Those numbers include dozens of sunrise registrations. They both went to GA on Tuesday…
If you enjoyed this article, subscribe for updates (it's free)