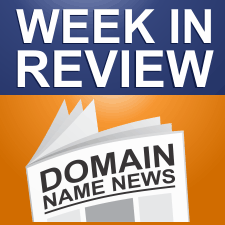 Every Friday, DomainSherpa.com provides you with a hand-curated, no-B.S., important domain name industry news.
In this summary, you will also find the latest tutorials and videos produced by DomainSherpa staff and contributors.
---
This Week's Featured DomainSherpa Show
---
VIDEO: No-Reserve Steals, Unrealized Opportunities, and Logistics for the NamesCon Domain Auction

Whether you're attending the NamesCon domain name auction in person, watching via the live web feed, or bidding by telephone, this show will walk you through domain names that you might have missed – presenting opportunities for either undervalued or no-reserve purchases.

This show also contains tactics for understanding and successfully navigating most live domain name auctions that may occur at a future date, so don't disregard watching this interview just because you missed the auction on Tuesday, January 13, 2015.
---
In Addition, Don't Miss…
---
How Mike Faith Creatively Purchased and Grew Headsets.com

Mike Faith founded a headset company and experienced explosive growth, selling $3 million in the first three years. Then he hit a bump in the road. To get the company back on a path of consistent growth, he raised money and acquired Headsets.com.

Learn how he creatively financed the domain name, what benefits it provided to his business, and how he made a generic word memorable.
---
This Week's News in Review
---
GoDaddy Auctions Implements Bidder Verification
– 08-Jan-15
Verification process should reduce questionable bidding. Responding to complaints about the integrity of its domain name auction platform, GoDaddy rolled out a bidder verification requirement today for its auctions service. Bidders are restricted to participating in two auctions and a maximum of $1,500 in bids until they complete the verification process. To become verified, GoDaddy…
Andrew Rosenser Launches Ganjapreneur.com
– 08-Jan-15
Andrew Rosener of MediaOptions.com announced today that its Ganjapreneur.com, a website dedicated to cannabis business news and culture, the launch of their Cannabis Domain Name Market, Andrew whois is the Founder and CEO is quote as saying: "Ganjapreneur is dedicated to helping entrepreneurs in legal cannabis space optimize and grow their business,…
Report: There are Now 286.7 Million Registered Domain Names (1.5% Growth)
– 08-Jan-15
As of November 2014 total registrations across all Top Level Domains (TLDs) stood at 286.7 million. This represents a growth of roughly 1.5% (4.1 million registrations) for the 3 months since August 2014. As new gTLDs are being delegated and…
AsiaOne: "Major Firms to Use Names As Website Domain Suffixes"
– 07-Jan-15
AsiaOne.com wrote an article today that talked about brands in Asia that will be adopting their own brand extension and using it over .com or say .co.jp. One company mentioned in the article was Dai Nippon Printing Co, the company is publicly traded in Japan. The company said that the new domain has been attractive…
.REISE is First Live New gTLD to Hit The Auction Block
– 07-Jan-15
German domain registry Dotreise has become the first company to reveal that it wants to sell off a new gTLD. Innovative Auctions is to handle an auction on February 27 at which Dotreise will attempt to unload the unwanted string, it emerged this evening. The word "reise" is German for "travel". The gTLD has failed…
Existing TLD .REISE Headed to The Auction Block
– 07-Jan-15
Top level domain name will be auctioned at the end of February. Innovative Auctions Ltd., the same company handling many private new top level domain name contention set auctions, is holding an auction for .REISE on February 27. What's unique here is that .reise is an existing top level domain name that's now available for…
.RealEstate & .Property Voted As The Best "Real Estate" New gTLD Strings
– 07-Jan-15
These are the results of the "What Real Estate/Property Related New gTLD Is The Best?" poll. This poll was triggered by a Frank Schilling comment left on a .realtor post at thedomains.com talking about what he thinks is the best…
EscrowHill.com Adds US Based Escrow Services Through Greenberg & Lieberman, LLC
– 07-Jan-15
According to a press release we just received, EscrowHill.com announced they added the U.S. based attorney firm, Greenberg & Lieberman, LLC, in addition to the New Zealand registered Financial Service Provider, Escrow Hill Limited. "Andee Hill, CEO of EscrowHill.com stated, "I am very pleased to be offering the domain escrow services of…
Fatal Timeout? a Dozen Dot-brands Procrastinating to Death
– 07-Jan-15
Over a dozen new gTLD applications have been iced because the applicants couldn't or wouldn't talk to ICANN about signing contracts before their deadlines. Volvo and PricewaterhouseCoopers are among the 13 dot-brand applicants whose $185,000+ investments could vanish in a puff of smoke because they can't bring themselves to sign on the dotted line, I've…
Troubling Decision: 19 Year Old DesertGolf.com Lost in UDRP to DesertGolfer.com On Common Law Mark
– 06-Jan-15
We are only into the first few days of the year we have what I consider to be first horrible UDRP decision of 2015. A one member UDRP panel decision handed by by the National Arbitration Forum by Richard DiSalle as Panelist gave the domain name DesertGolf.com to the owner of the domain DesertGolfer.com The…
Donuts Beats The Owner of Gold.org to The New gTLD .gold
– 06-Jan-15
Donuts, which we can only assume won a private auction for the new gTLD string .Gold against the World Gold Counsel (WGC) which operates Gold.Org The new gTLD .Gold was scheduled to got to an ICANN Last Resort auction later this month. Here is some information from WGC application" "The Applicant is a wholly owned…
Domain Name Registry Afilias Dumps Planned IPO
– 06-Jan-15
Registry had planned to float in November. Domain name registry Afilias has pulled plans for a $100 million initial public offering, as reported by Domain Incite this morning. A company spokesperson told Domain Incite, "The final decision to cancel the IPO was based on market conditions at the time." Given that stock markets are at…
Afilias Cancels $100m London IPO
– 06-Jan-15
Afilias has cancelled its planned London Stock Exchange IPO due to "market conditions". It seems to be a cancellation, rather than a postponement, according to a company spokesperson. "The final decision to cancel the IPO was based on market conditions at the time," she told DI today. No additional information was available, but I suspect…
Schilling Laughing As Uniregistry Beats Google to .lol
– 06-Jan-15
Uniregistry's portfolio of quirky new gTLDs grew today. The company seems to have beaten Google to .lol in a private deal. The two companies were the only ones to apply for .lol, and Google's application was formally withdrawn today. As usual for private contention set settlements, the winning price has not been disclosed. Uniregistry has…
.ch Registry Stops Direct Sale of .ch Domain Names
– 06-Jan-15
The SWITCH Foundation stopped selling .ch domain names on 1st January 2015 and is successively handing over client support to its business partners, the registrars. SWITCH will be asking its clients to gradually transfer their .ch domain names. The basis…
Michael Berkens' Thoughts On The New gTLD Program & Some Predictions for 2015
– 05-Jan-15
The new gTLD's were certain the talk of the domain industry in 2014. I thought it would be a good time to take a look at where the program is in our opinion and make a few predictions for 2015. The new gTLD 's ended with lets call it 3,650,000 domain name registrations just to…
.buzz Rebrands to The.buzz & Launches Create.buzz Store
– 05-Jan-15
Following the 2014 launch of the new Top Level Domain .buzz, dotStrategy founder Bill Doshier is pleased to announce a new .buzz website rebrand at the.buzz, the launch of the new create.buzz store and a second consecutive sponsorship of NamesCon 2015,…
After 14 Years Porsche Finally Gets Around to Filing & Winning UDRP On Porsches.com
– 05-Jan-15
Its pretty hard to believe but it took the car maker Porsche over 14 years to go after the domain name Porsches.com The domain name was registered on March 13, 2000 The domain name is of course the plural of the car makers name properly spelled A pretty bang on trademark issue. However the UDRP…
Inc.com Asks "Will New Top Level Domains (New gTLD's) Even Matter in 2015″ Hint: No
– 05-Jan-15
Inc.com just published a post, entitled "Will New Top Level Domains Matter in 2015? Will new URL endings change web design and marketing in 2015?" The Inc.com story is about as negative on new gTLD's as I read recently and pretty much the opposite of Paul Stahura recent post on Circleid.com ""In 2014, the new…
Russell Haworth Joins Nominet (The .UK Registry) Today As CEO
– 05-Jan-15
Back in October, Nominet, the .uk registry, named its new Chief Executive Officer that is Russell Haworth. Russell joined Nominet today as its CEO.. Nominet said in the announcement that "Russell will lead the organisation as it develops its core…
Internet's Largest 3D Printing Forum Announces Acquisition of Domain Name & Launching of First 3D Printing Chat Room
– 04-Jan-15
One of the internet's greatest assets is its ability for users to exchange ideas, provide each other with help, and form communities unlike anything possible in the tangible world. When it comes to these exchanges of information, discussion forums have a tendency to prevail in allowing for open discussions of various topics. When it comes to 3D printing, quite frankly there are not too many 3D printing forums on the net. Other than Reddit, the only general 3D printing forum that has really taken hold is one run by 3DPrint.com's parent company….
If you enjoyed this article, subscribe for updates (it's free)