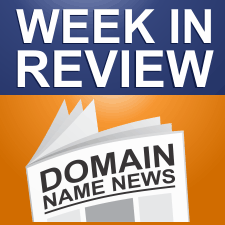 Every Friday, DomainSherpa.com provides you with a hand-selected, editorially-based review of the weekly news. In this summary, you will find the latest articles and videos produced by DomainSherpa staff and contributors. You will also find links to the best news articles in the domain name industry – so you don't have to spend your time searching for news or reading something that was not worth your time.
---
This Week's DomainSherpa Interview
---
VIDEO: StockPhoto.com: Pre-paying $250,000 for a Lifetime of Customer Traffic – With Jon Yau

Instead of hand registering a $9 brandable domain name like ShutterStock.com or iStockPhoto.com and paying for CPC marketing forever, Jon Yau plunked down $250,000 of his family's savings to purchase StockPhoto.com – a domain name with 50,000 worldwide exact-match searches per month.

Yau considers this investment a "pre-payment" for the endless stream of potential customers that visit his website daily through direct navigation. And with plans to continue to grow his photography database, he expects only to increase his customer conversion rate and revenue.
---
Additional Resources
---
DomainSherpa Review, Sherpa Challenge – Jan 30, 2014

In this show:
* "The Sherpa Challenge" is accepted — four Sherpas show what domain names they've hand registered, drop caught and purchased
* 20 nice domains going to auction at NameJet soon are evaluated
* "Registered or Available" game — see who won today's competition

This is the show where we get into the minds of successful domain name investors and talk about the value of specific domain names. By listening to the Sherpas, we expand our thought process so we can become more successful investors ourselves.

We're joined by four Domain Sherpas: Adam Dicker, Michael Berkens, Page Howe and Rick Schwartz.
---
This Week's News in Review
---
Pre-seed.com Lost in UDRP to Trademark Filed Two Years After Domain
– 30-Jan-14
Lil' Drug Store Products, Inc. just won control of the domain name pre-seed.com in a one member panel UDRP. The domain holder did not respond…
Google Reports: Paid Clicks Up 31%; Cost Per Click Down 11%
– 30-Jan-14
Google reported its financial results for the quarter ending December 31, 2013 after the market closed today. Google's consolidated net income was $3.38 billion, or $9.90 per share, compared to $2.89 billion, or $8.62 per share, in the year-ago period…
Day 1 Donuts Trademark Review: Only 12 of 28 Top Brands Bought The Donuts Block (Dpml)
– 30-Jan-14
According to the WorldtrademarkReview.com, (WTR) only 12 of the 28 top public companies the publication tracked apparently purchased the Donuts' domain protected marks list (DPML) trademark blocking product. 7 New gTLD strings all by Donuts went live yesterday…
17 Year Old InterBanking.com Saved in UDRP: 1 Out 3 Panelist Vote for RDNH
– 30-Jan-14
Interbanking S.A. of Buenos Aires, Argentina, just lost its bid to grab the domain name interbanking.com from domain investor, Alexander Lerman who was represented by John Berryhill, Phd Esq. The domain name was registered on March 4, 1997…
.brussels & .vlaanderen Pick Pool for Sunrise, Landrush Auctions
– 30-Jan-14
The new gTLD's .Brussels and .Vaanderen have selected Pool.com for its Sunrise and Landrush Auctions…
Here's Andrew Allemann Honestly Thinks About New Top Level Domain Names
– 30-Jan-14
I don't think they'll change the world, but I don't wish for them to fail. I write a lot of stories about new top level domain names. Some are about the good and some are about the bad. Sometimes people read one of my positive stories and think I must be a new TLD supporter…
Nominet Sets June 10 Date for Shorter .UK Domain Names
– 30-Jan-14
Shorter .uk domain names will land this summer. Nominet will offer second level registrations under the .uk domain name starting June 10. Companies will now be able to get example.uk instead of example.co.uk or example.org.uk as part of a plan approved in November. Owners of existing third level .co.uk domain names (as of October 28,…
Want to See The New Trademark Claims Notice in Action? Here's an Example.
– 30-Jan-14
See what it looks like if you try to register a second level domain in a new TLD that matches a record at the Trademark Clearinghouse. One of the rights protections mechanisms for new top level domain names is the Trademark Claims Notice. For the first 90 days after a new top level domain name…
Directi Joins Domain.com Family in $100M Deal
– 29-Jan-14
Endurance International, the holding company behind brands such as Domain.com and HostGator has closed the acquisition of top ten registrar Directi and some related companies. The acquisition, which was announced last September is worth between $100 million and $110 million — $25.5 million in cash and the rest in shares and a promissory note. The…
Neustar Reports & Shares are Down 25% After-hours
– 29-Jan-14
Neustar, Inc. (NSR), today announced results for the quarter and year ended December 31, 2013 and provided guidance for 2014. The market didn't like the news, with shares of the company plummeting 25% after hours to $32 a share.
Neustar has a 52 week high of over $57 a share…
ICANN Labs Takes a Breather to Focus On New ICANN Website
– 29-Jan-14
Group pauses other activities to work on new website. Since making a post on November 20 about working on a new ICANN.org website, the ICANN Labs initiative has been radio silent. ICANN Labs launched last summer as a way to improve communications and community involvement within the ICANN community. The initiative, which involves an outsourced…
Donuts' EAP Opens Today, But Only Some Domain Name Registrars Support It
– 29-Jan-14
GoDaddy and eNom are offering Donuts' domains today, but other big registrars are not. Seven of Donuts new top level domain names, including .guru and .clothing, are available starting today under the company's "Early Access Program." For the next five days the domains can be purchased at premium prices. Today the prices are over $10,000,…
EU Body Tells ICANN That 2013 RAA Really is Illegal
– 29-Jan-14
A European Union data protection body has told ICANN for a second time — after being snubbed the first — that parts of the 2013 Registrar Accreditation Agreement are in conflict with EU law. The Article 29 Data Protection Working Party, which is made up of the data protection commissioners in all 28 EU member…
.uno Wants to Be The Domain of Choice for Spanish Speakers
– 29-Jan-14
.Uno top level domain name to cater to Spanish-speaking internet users. A lot of new top level domain name applicants have suffered through years of ups and downs waiting for the new top level domain name program to launch. Not Shaul Jolles. Jolles, who is behind six top level domain name applications, decided to apply…
Public Company Files UDRP On Generic 15 Year Old Domain Steelbuildings.com
– 29-Jan-14
A UDRP was just filed on the domain name SteelBuildings.com by a public company in the metal building business: The UDRP was filed by NCI Group, Inc. which is publicly traded as NCI Building Systems Inc. (NYSE: NCS)…
Moment of Truth As First Seven New gTLDs Go On Sale
– 29-Jan-14
We're finally going to see if there's any demand for new gTLD domain names. The first seven new gTLDs — .bike, .clothing, .guru, .holdings, .plumbing, .singles and .ventures, all operated by Donuts — hit first-come, first-served general availability this afternoon. I understand that the precise time they're due to become available is 1600 UTC. But…
What New Web Domain Names Mean for You
– 28-Jan-14
If you ever wanted to use your name or a funny joke as the address for a website, only to find it was taken, you will soon have more options than just ".com," ".net" or ".org," thanks to a wave of new domain addresses including ".singles" or ".bike."
This new Internet real estate becomes available for purchase at domain registration sites including GoDaddy and 101 Domain as early as Wednesday, starting with ".bike," ".holdings," ".guru," ".plumbing," ".singles," ".clothing," and ".ventures." More will be released in the coming months, including ".bank," ".insurance," ".book," and ".shop." These new generic-top-level domains, or gTLDs, offer new opportunities, such as giving a fashion designer the chance to create a custom website name for a home page of their sketches on ".clothing."
.club Sunrise Period Starts Today – 28-Jan-14
.CLUB Domains, LLC, the company formed to own and operate the new ".CLUB" generic top-level domain name (gTLD), announced today that it has officially begun its Trademark Sunrise Period…
UNiDAYS Guilty of Reverse Domain Name Hijacking – 28-Jan-14
Company that uses MyUnidays.com tries to hijack Unidays.com. UK company MYUNiDAYS, which offers products at a discount to college students under the UNiDAYS brand, has been found guilty of reverse domain name hijacking in a cybersquatting case. The company uses MyUnidays.com for its web address and filed a cybersquatting UDRP complaint against Unidays.com. UNiDAYS launched…
Chinese ICN TLDs Plan Two Day Launch Party and Live Auction in Macau – 28-Jan-14
New TLD applicant plans big launch party and live auction in Macau. It's going to be really difficult for new top level domain backers to get much attention for their launches in an environment where multiple TLDs are launching every week. But TLD Registry, which is launching Chinese equivalents of online (.在线) and website (.中�-���')…
7 New Donuts gTLDs Available for Registration Tomorrow – 28-Jan-14
According to a press release out today, Tomorrow, Wednesday Donuts Inc., kicks off the general availability period for seven new Internet domain names, (gTLD's).
The gTLD the will be live available for registration are…
Trademark Holder Loses UDRP Bid to Grab Domains Registered Early As in 1999 With 2012 TM – 28-Jan-14
Ednovo d/b/a Gooru of Palo Alto, just lost its attempt to grab the domain names Gooru.com; Gooru.net; Gooru.org; and Gooru.biz registered in 1999 on the basis of a trademark filed in 2012 with a UDRP Panel…
Captain American, Wolverine, and X-men Rescued in Australian Domain Dispute – 28-Jan-14
A superhero rescue down under. Disney has rescued a handful of its superheroes from an Australian artist. Disney, along with its Pixar and Marvel divisions, filed a cybersquatting complaint against Australian James Kite for the domain names CaptainAmerica.com.au, Wolverine.com.au, Avengers.com.au, Pixar.com.au, and x-men.com.au. Kite appears to be a cartoon artist and was forwarding some of…
GoDaddy's 2nd Super Bowl Ad to Feature Person Quitting Their Job (For Real) to Start a Biz – 28-Jan-14
GoDaddy posts teaser for second ad for Sunday's game. GoDaddy has already posted one of its two Super Bowl commercials for Sunday's game. It hasn't posted its second yet, but it has revealed some of the subject matter. According to a video teaser GoDaddy just posted, the second commercial will feature someone quitting their job…
ICANN Makes Progress On Data Retention Waivers for Domain Name Registrars – 27-Jan-14
ICANN posts its first preliminary determination on a data retention waiver. ICANN published today the first preliminary determination on a registrar's request to change the data retention requirements in the 2013 Registrar Accreditation Agreement (RAA). The 2013 RAA requires registrars to keep certain information about their customers even after the customer takes its business elsewhere…
First European Registrar to Get WHOIS Data Opt-out – 27-Jan-14
ICANN plans to give a French registrar the ability to opt out of parts of the 2013 Registrar Accreditation Agreement due to data privacy concerns. OVH, the 14th-largest registrar of gTLD domains, asked ICANN to waive parts of the RAA that would require it to keep hold of registrant Whois data for two years after…
DotAsia and Momentum Events Announce Partnership for Major Hong Kong Domains Conference Scheduled for May 2014 – 27-Jan-14
DotAsia and Momentum Events have announced that they will be joining forces to create a new domain industry event coinciding with the prominent International Trademark Association (INTA) Annual conference and exhibition, taking place May 13-14 in Hong Kong. This new event which combines DotAsia's "Internet of Names" meeting and Momentum's "Digital Marketing & gTLD Strategy Congress" is designed to bring together existing and new TLD applicants, brands, domain investors and other industry stakeholders…
Amazon Gets a Win in .amazon Fight & IO Found to Have Conflict of Interest in Case – 27-Jan-14
Panelist finds Independent Objector Alain Pellet has a conflict of interest and sides with Amazon.com in domain name dispute. Amazon.com has successfully defended community objections brought against its applications for .amazon and the Chinese and Japanese equivalent top level domain names. At the same time, it has also successfully questioned the Independent Objector's conflict of…
New TLDs Disappear From GoDaddy Home Page, Plus 1&1′s Hidden Sunrise – 27-Jan-14
GoDaddy demotes new TLDs from the home page, 1&1 not offering sunrise registrations through its largest brand. Here are a couple noteworthy items related to new top level domain names. First, over the weekend I noticed that promotions for new top level domain names are nowhere to be found on GoDaddy's home page. After promoting…
Buydomains Defends UDRP Brought By Academy Sports – 27-Jan-14
BuyDomains said it registered AcademyOnline.net as a generic domain name, not because of the sports retailer. BuyDomains, part of NameMedia, has successfully defended a UDRP brought by Academy Sports + Outdoors against the domain name AcademyOnline.net. The company successfully argued that the domain name is made up of two generic words and that the parking…
Daniel Schindler of Donuts Says gTLDs Better Than .com But .com Values Will Go Up – 27-Jan-14
In a blog post appearing in iparkavenue.com, Daniel Schindler of Donuts is quoted as saying gTLDs Better Than .Com. You might expect that from a co-founder of a company which applied for 3x more new gTLD's than any company on earth, however in all fairness Dan's comment that a new gTLD is better than a .com seems to be limited to end users looking for available domain names…
Traffic Picks Halloween for Its Florida Show & Promises a Live No Reserve New gTLD Auction in Vegas – 27-Jan-14
In an email sent out this morning by the organizers of the TRAFFIC conference, the Florida TRAFFIC conference will be held for the first time on a weekend, at the Fontainebleau Hotel on Miami Beach from October 30th, until, November 2nd, 2014 with cabana networking starting on the 29th…
Dailymail.com "Sold for As Much As £1m-plus" (1.65 Million) – 27-Jan-14
According to a story in TheGuardian.com, whose parent company operates Mail Online otherwise known as the Daily Mail & General Trust "has paid potentially as much as £1m-plus to secure the valuable domain name."…
Web.com Has 50 New gTLD for Pre-registration – 27-Jan-14
Web.com Group, Inc. (Nasdaq:WWWW), which owns two of the top to 10 domain name registrars now has over 50 new gTLD's domain extensions available for pre-registration and purchase…
Scottish gTLD May Launch Before Independence Vote – 27-Jan-14
The application for .scot, a new gTLD for Scottish people, is ahead of schedule and is likely to launch before the nation heads to voting booths for an independence referendum later this year. Glasgow-based applicant Dot Scot Registry signed its ICANN Registry Agreement on January 23. That's despite having a processing priority number way down…
Scottish gTLD May Launch Before Independence Vote – 27-Jan-14
The application for .scot, a new gTLD for Scottish people, is ahead of schedule and is likely to launch before the nation heads to voting booths for an independence referendum later this year. Glasgow-based applicant Dot Scot Registry signed its ICANN Registry Agreement on January 23. That's despite having a processing priority number way down…
Rightside Bans Company "Ridicule" in Its New gTLDs – 27-Jan-14
If you register a domain name in one of Rightside Registry's new gTLDs, you'll be banned from using it to mock the company or any of its employees or shareholders. That's according to its Acceptable Use (Anti-Abuse) Policy (pdf) published by ICANN today. As well as prohibiting the usual kinds of malicious hacking and spamming…
Donuts Tops $5 Million in "Orders and Commitments" – 26-Jan-14
New TLD company reports metrics as it gets ready for general availability later this week. New top level domain name "mega registry" Donuts says it has topped $5 million in "orders and commitments" for its services so far. Seven of Donuts new top level domain names exited sunrise yesterday. Next up they'll go into the…
Registered in 1994 Graceland.com Hit With UDRP – 24-Jan-14
Someone, presumably the Elvis Presley Estate just filed a UDRP on the domain name Graceland.com. The domain name Graceland.com has an original registration date of December 23rd 1994…
Did You Know Apple Let iPad.com Expire? That's What One Internet Company Claims. – 24-Jan-14
Company uses iPad.com domain as an example of a cybersquatter snagging an expiring domain. But that's not true. From the "right idea, wrong example" department… Newcastle, England company Zebra Internet Services is now pitching "domain portfolio management" to help its clients protect against cybersquatters that might grab their domain names when they expire. The Journal…
IBM/Deloitte Goes With Trademark-Clearninghouse.uno & Tmch.uno to Promote Spanish Brand Awareness." – 24-Jan-14
IBM & Deloitte which operates the Trademark Clearing House for the Internet Corporation for Assigned Names and Numbers ("ICANN") announced they will use the domain names TRADEMARK-CLEARINGHOUSE.UNO and TMCH.UNO to Promote Spanish Brand Awareness."
Trademark Clearinghouse Using .uno to Plug New gTLDs to Spanish Markets – 24-Jan-14
New gTLD registry Dot Latin has scored an early anchor tenant win, as the Trademark Clearinghouse has agreed to use two .uno domain names to market rights protection mechanisms in Spanish-speaking markets. The TMCH, run by Deloitte and IBM, will use trademark-clearinghouse.uno and tmch.uno. The non-hyphenated version of the longer domain has not been delegated…
Uniregistry's New TLD Launch Plans are Different From The Others – 24-Jan-14
Uniregistry plans a more inclusive sunrise, no landrush, and simpler pricing. Frank Schilling's Uniregistry is taking a very different approach to launching its domain names than most other registries. Rather than squeeze out every last drop of revenue possible from launch phases, it's doing what it can to push its domains into the hands of…
Man Who Sold Teamwork.com for $675k Tells His Story – 24-Jan-14
Seller acquired the domain name from Great Domains over a decade ago. Earlier this week Silicon Republic reported that Irish tech company Teamwork PM acquired the domain name Teamwork.com for $675,000. I reached out to the seller, Alex Lerman, to confirm the sale and ask for more details. He confirmed that the $675,000 sale took…
Uniregistry Bans Front-page Porn in .sexy – 24-Jan-14
It's okay to have a .sexy web site, just don't make it too sexy. Uniregistry, which will shortly launch the gTLD, has banned front-page nudity in the .sexy space. Its Acceptable Use Policy, published this week, says that "content unsuitable for a minor" is not permitted on the home pages of any .sexy domains: For…
Gripe Sites and PPC Banned in New .Build gTLD – 24-Jan-14
New gTLD registry Plan Bee expects to ban gripe sites in its forthcoming .build registry. Its Acceptable Use and Takedown Policy (pdf), published this week, is among the strictest I've seen. The gTLD was delegated last weekend. It's going to be an open space targeted at the construction industry, but its AUP bans a lot…
Ten More New gTLDs Go Live – 24-Jan-14
Donuts, Afilias and Atgron were the beneficiaries of 10 new gTLD delegations yesterday. Various Donuts subsidiaries had .boutique, .bargains, .cool, .expert, .tienda ("shop" in Spanish), .tools, .watch, .works delegated, bringing the company's total portfolio to 70 gTLDs. Afilias had its fourth new gTLD of this round go live in the DNS root: .kim, which is…
Google Unveiled Smart Contact Lens, We Look at Who Owns The Best Domain Names – 23-Jan-14
A week ago Google introduced their smart contact lens project. Google wrote on its blog in a post which has over 5800 comments…
Why Google Wants to Give You 101 Alternatives to .com – 23-Jan-14
Hundreds of new top-level domain names (the last bit of a web address, like .com) will hit the web this year. Of nearly 2,000 proposed domains, 101 belong to Google, one of the largest single applicants. That's odd, for Google has worked hard to make domain names as irrelevant as possible…
Verisign: Rise in Value of Bitcoin Causes Surge in .com/.net Domain Registrations: 22k in 2013 – 23-Jan-14
Verisign just published a blog on how the rising value of Bitcoin has led to surge of .com and .net domain name registrations. The value of a Bitcoin surged from roughly $13 at the beginning of 2013 to an eventual high of $1,137 at the end of November (The chart below, courtesy of Coinbase, documents the ebbs and flows of a Bitcoin's value)…
Domainfest Returns to Hollywood, Plans Conference for End of March – 23-Jan-14
Oversee.net's DomainSponsor announces plans for 2014 conference. DomainSponsor's annual DomainFest conference is changing its branding back to DomainFest and has set its dates for 2014. The nine year old conference changed its name last year to WebFest Global because the agenda had expanded beyond domain names into search, mobile, and web development. Although it appears…
Two .xxx Domain Names Sell for $750,000 – 23-Jan-14
ICM Registry sells two more domain names to previous premium domain customer. Premium .xxx domain names continue to sell for top dollar. .XXX domain registry ICM Registry announced today that Really Useful has acquired Tube.xxx for $500,000 and Tubes.xxx for $250,000. Really Useful is the same company that acquired four .xxx domain names for $600,000…
Domain Name Conference Planned in Hong Kong to Coincide With INTA Meeting – 23-Jan-14
New TLDs come to Hong Kong. DotAsia and Momentum Events are planning a domain name conference in Hong Kong May 13-14, coinciding with the International Trademark Association (INTA) annual meeting taking place in the same city. The event is a combination of DotAsia's "Internet of Names" meeting and Momentum's "Digital Marketing & gTLD Strategy Congress"…
Porn Won't Be Allowed On The Home Page of .sexy Websites – 23-Jan-14
Nudity is too sexy for .sexy home pages. Anyone who wants to register a .sexy domain name to build their porn empire, take note: you can't have nudity on the "home page" of your domain name. .Sexy registry Uniregistry spells out the rules in a revised document (pdf) it filed with ICANN on January 20…
Nat Cohen Sells Lgg.com for $175k to Company That Filed UDRP Against The Domain Name – 23-Jan-14
Company pays up after playing dirty in domain name negotiation. This week's DNJournal sales report includes a $175,000 sale of LGG.com. When reviewing the report, I instantly knew this domain name was familiar. Sure enough, I've written about it before. The company that just bought the domain name, a Finnish dairy company called Valio Ltd,…
Cobb International Guilty of Reverse Domain Name Hijacking – 23-Jan-14
Company filed UDRP case even though the domain names at issue were not registered in bad faith. South African firm Cobb International has been found guilty of reverse domain name hijacking in a UDRP decision at World Intellectual Property Organization. Cobb International filed a UDRP for the domain names CobbQ.com and CobbAmerica.com against Chris Holloway,…
Sell Bikes? There's a Web Domain for That – 23-Jan-14
Seven Web domains will be released next week, including .bike, .clothing and .singles. The new domains are expected to draw interest mainly from entrepreneurs and small-business owners seeking Web addresses that more closely relate to the products and services they sell than the Web addresses that are currently available to them…

If you enjoyed this article, subscribe for updates (it's free)