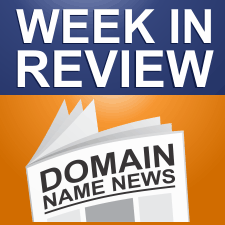 Every Friday, DomainSherpa.com provides you with a hand-curated, no-B.S., important domain name industry news.
In this summary, you will also find the latest tutorials and videos produced by DomainSherpa staff and contributors.
---
This Week's Featured DomainSherpa Show
---
DomainSherpa Review – Jan 26: PracticeRoom.com, PureOrganics.com, FunCruises.com…

What do successful domain name investors think when they value domain names?

In this show:
• Four investor portfolios are appraised including domains like InteractiveCloud.com, FunCruises.com, VapeToday.com, OnlinePhotoHosting.com…
• Get your bids in soon for PracticeRoom.com, PureOrganics.com, Respectful.com…
• Five cash offers are made by Sherpas to portfolio owners
• Plus, much more!
---
This Week's News in Review
---
Exclusive: BigData.com & Intellectual Property Offering Announced by Media Options
– 29-Jan-15
Industry-leading domain name brokerage firm Media Options announced this week the exclusive brokerage of Big Data Intellectual Property. The sale includes the digital asset and premium domain name BigData.com as well as two U.S. Trademarks.
Leadpages.net is a Reverse Domain Name Hijacker
– 29-Jan-15
WIPO panel finds that lead generation technology company abused UDRP. A three person World Intellectual Property Organization panel has found the company behind LeadPages.net to have engaged in reverse domain name hijacking in a cybersquatting complaint. Avenue 81, Inc., which offers lead generation software and tools at LeadPages.net, filed a cybersquatting complaint against Karl Payne,…
Mayor of New York Fails to Register His Own .NYC Domain: BilldeBlasio.NYC
– 29-Jan-15
This goes right to the you can't make this stuff up file. Crainsnewyork.com, published a post today chatting about how the the Mayor of New York City, Bill de Blasio, who has been touting "the new .nyc domain names as "a unique opportunity" for New Yorkers "to own who they are online," did not buy…
Philadelphia's City Council's Domain Name War is On
– 28-Jan-15
A domain-name war has broken out at the highest levels of Philadelphia's city government. Seven City Council members are feeling the effect of a recent, sort of 'Internet domain-name invasion.'
.Club Sells $200,000 Domain for $10.99
– 28-Jan-15
.CLUB Domains has honored the $10.99 registration of credit.club, a premium domain it had hoped to sell for a record-busting $200,000. The registry this week said it would allow registrant Bruce Marler to keep hold of the domain he bought at the base registration fee, even though it was due to be sold as a…
Dot Vegas Sells $2MM of Premiums
– 28-Jan-15
New gTLD registry operator Dot Vegas says it has sold over $2 million worth of "premium" .vegas domain names to date. The registry, which went to general availability in September, has also registered 1,000 additional premiums to itself in an effort to drum up more sales. The list is available at the registry's web site…
Owner of Good.com Sues Business That Uses Good.co
– 28-Jan-15
Company miffed that consumers may be confused by Good.co vs. Good.com. Good Technology Corporation, a mobility services company that uses the domain name Good.com, has sued (pdf) a career app and social network company using the name Good.co. I suspect Good Technology Corporation is facing an uphill battle here. It uses a dictionary term with…
Was Michele.watch Registered for Porn or for Watches?
– 28-Jan-15
Domain name registrant came up with a creative defense in UDRP. A National Arbitration Forum panel has ordered the domain name Michele.watch transferred to watchmaker Fossil Group, Inc. I've got to hand it to the respondent in this case. He put up a spirited defense of his registration of Michele.watch. Enadin Kucevic said he didn't…
Vanity.com Loses Bid to Grab VanityShops.com From Vertical Axis
– 28-Jan-15
Vanity Shop which just acquired the domain name Vanity.com last year after another UDRP and a federal lawsuit of its own, just lost its bid to grab the domain name vanityshop.com from it's owner Vertical Axis Inc. which was represented by Ari Goldberger of Esqwire.com. The three member panel of the The Hon. Nelson A…
GoDaddy to Change Controversial Super Bowl Commercial
– 27-Jan-15
GoDaddy won't run controversial "Journey Home" commercial. GoDaddy's 2015 Super Bowl commercial, which it just released this morning, won't air on Sunday after all. GoDaddy CEO Blake Irving tweeted this afternoon: The ad was criticized by many animal lovers. In many ways, the commercial was classic GoDaddy. It was sure to spark outrage, which got…
Namecheap.com Jumps On #GoDaddypuppy Outrage With Puppylove $3.98 Transfer W/$1.50 to Humane Society
– 27-Jan-15
Wow Godaddy… Transfer yr domains to us for $3.98 using coupon code "PUPPYLOVE" & we'll donate to @HumaneSociety pic.twitter.com/04jU2bGysc — Namecheap.com (@Namecheap) January 27, 2015 Namecheap.com has jumped on the outrage from Godaddy's Super Bowl commercial and is offering a $3.98 special using the transfer code of PUPPYLOVE to anyone to transfer in any .com,…
Rightside New gTLD Domain Name Renewals are Much Lower Than Registration Prices!
– 27-Jan-15
This must be one of the most surprising things I have discovered about New gTLDs. I have been following New gTLD launches for a year now, and even before than, and this somehow escaped my attention. I have not seen…
GoDaddy's Super Bowl Commercial Will Be Its Most Controversial Yet [Watch]
– 27-Jan-15
Here's proof you can have controversy without nudity. [Update: GoDaddy won't run this ad after all.] GoDaddy made a name for itself with controversial Super Bowl commercials. If you thought its move from sexy commercials to one featuring a puppy dog meant the company was shying away from controversy, you're in for a bit of…
Donuts Win Another New gTLD .express Beating Out Express.com: No ICANN Last Resort Auctions for January
– 27-Jan-15
Donuts has won yet another new gTLD string ahead winning .Express. The only other applicant was submitted by Express.com who has now withdrawn their application. This domain was scheduled for an ICANN Last Resort Auction. There are now 11 new gTLD scheduled to go to an ICANN in February and 19 more for March. As…
New gTLD Weekly Launch Review: .space, .band, .rip, .how, .ryukyu
– 26-Jan-15
This week 5 New gTLD enter General Availability, 0 New gTLDs enter the EAP General Availability and 0 strings enter the landrush phase. Rightside has 2 New gTLDs out of EAP and into General Availability on the 28th of January 2015:…
Photo.com — Sold for Over $1 Million Twice — Saved in UDRP
– 26-Jan-15
Complainant makes interesting allegations in UDRP. A three person WIPO panel has handed down a decision in a UDRP for Photo.com in a case I wrote about in October. The complainant owns Foto.com, but there's a lot more to the story than just a company using UDRP to go after a great domain name. According…
Two Legit Registrars Held to Account for Lack of Abuse Tracking
– 26-Jan-15
ICANN Compliance's campaign against registrars that fail to respond to abuse reports continued last week, with two registrars hit with breach notices. The registrars in question are Above.com and Astutium, neither of which one would instinctively bundle in to the "rogue registrar" category. Both companies have been told they've breached section 3.18.1 of their Registrar…
New ccTLDs May Have to Block Name Collisions
– 26-Jan-15
ICANN is thinking about expanding its controversial policy on name collisions from new gTLDs to new ccTLDs. The country code Names Supporting Organization has been put on notice (pdf) that ICANN's board of directors plans to pass a resolution on the matter shortly. The resolution would call on the ccNSO to "undertake a study to…
Pop-ups Boost Most-popular New gTLD Domains, and It's Not Just .xyz Any More
– 26-Jan-15
The .xyz and .country gTLDs are currently dominating the league table of most-popular new gTLDs, but massive pop-up advertising campaigns using junk domains can account for the majority of their leading sites. Today, Amazon's Alexa site popularity tool sees 2,425 new gTLD domains in its top one million. Of those, 163 are in the top…
Vertical Axis Loses UDRP On Electricfootball.com; Acquired When Complainant Let It Drop
– 26-Jan-15
A three member UDRP panel has awarded the domain name ElectricFootball.com to Tudor Games, Inc. of Sammamish, Washington which owned the domain name until 1997 when they "unintentionally" let it expire and that is when Vertical Axis Inc. who was represented by ESQwire.com Law Firm, acquired the domain on the drop. The Complaintant did not…
Verisign Launches .com Contest: #internetofficial (Watch The Video)
– 26-Jan-15
Verisign launched today a .com contest where you could win up to $35,000. To commemorate the 30th anniversary of .com, Verisign, the .com registry operator, today launched the #InternetOfficial contest, to help fuel small business dreams. With top industry influencers…
Trademark Clearinghouse: 1,626 Marks Have Expired While Submissions are Slowing Down
– 23-Jan-15
We are now reaching the first year anniversary of the first New gTLDs and already 1,626 marks have expired at the Trademark Clearinghouse (TMCH). So far 34,400 marks have been submitted to the Trademark Clearinghouse as of the 22nd of…
New TLD Company Architelos Sued After Threatening IP Law Firm
– 23-Jan-15
Architelos sent cease and desist letter to intellectual property law firm, with a predictable result. What happens when you send a cease & desist letter alleging trademark infringement to an intellectual property law firm? You get sued. That's what happened after new top level domain name services company Architelos sent a C&D to California-based Cotman…
Jeff Neuman Quits Neustar for Valideus
– 23-Jan-15
Neustar's top domain name guy is moving to UK new gTLD consultancy Valideus. Jeff Neuman, who's been with Neustar for over 15 years, will become Valideus' senior vice president for North America, starting this coming Monday, according to Valideus managing director Nick Wood. I don't know who's replacing him at Neustar, where he's been in…
If you enjoyed this article, subscribe for updates (it's free)