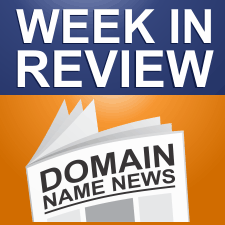 Every Friday, DomainSherpa.com provides you with a hand-curated, no-B.S., important domain name industry news.
In this summary, you will also find the latest tutorials and videos produced by DomainSherpa staff and contributors.
---
Welcome to 2015!
---
The entire DomainSherpa staff wishes you a happy, healthy and prosperous new year. We hope to help contribute to the prosperous part. We'll keep the interviews, tutorials, how-to videos, portfolio reviews, and industry commentary coming!
Best regards,
Michael Cyger
Publisher, DomainSherpa
---
This Week's News in Review
---
What is Going On With The Huge Increase in Registrars in The Color New gTLD's .red; .pink; .blue? – 31-Dec-14
There has been a sudden and huge boost in domain registrations for all the color new gTLD's extensions in the past few days, .Red, .Blue, .Pink each increasing around 25% from its previous totals Each new domain extension that are operated by Afilias, have added thousands of registrations in the 2-3 days. .Blue has added…
.UK Suspension Problems Worse Than Originally Thought – 31-Dec-14
Problems validating the addresses of .uk domain registrants, which caused one registrar to dump the TLD entirely, are broader than I reported yesterday. Cronon, which does business as Strato, announced last week that it has stopped selling .uk domain names because in more than a third of cases Nominet, the registry, is unable to validate…
Rightside Falls Below $7 a Shares Hitting Another All Time Low: Down 30%+ in 6 Weeks – 30-Dec-14
Shares of Rightside (NAME) which we actually own some of have been falling like a rock. Today shares fell below $7 which I guess stock market guys might call a support level, hitting an intraday all time low of $6.73. Shares have recovered slightly and are trading as of publication at $6.83. Volume is like…
Just Bulbs Takes a 3rd Stab at JustBulbs.com – 30-Dec-14
After losing two UDRPs, light bulb store files federal lawsuit. If at first you don't succeed… New York City light bulb store Just Bulbs has filed a federal lawsuit (pdf) against the owner of the JustBulbs.com domain name, marking its third attempt to get the domain name through an arbitration or legal filing. The company…
Big Registrar Dumps .UK — a Glimpse of Christmas Future? – 30-Dec-14
German registrar Cronon, which retails domains under the Strato brand, has stopped carrying .uk domains due to what it says are onerous Whois validation rules. In a blog post, company spokesperson Christina Witt said that over one third of all .uk sales the registrar has been making are failing Nominet's registry-end validation checks, which she…
One Company Now Owns Almost a Third of All Registrars – 30-Dec-14
TurnCommerce acquired another 299 registrar accreditations from ICANN over Christmas week. The company, which is behind domain properties including DropCatch.com, now has at least 452 registrars in its stable. That's over 31% of the 1,456 total currently reported by Internic. Each of the new accreditations is named "DropCatch", followed by a number from 446 to…
Interesting Rationale for a City Changing Its Domain Name to .GOV – 29-Dec-14
City cites credibility for switching from .org to .gov. The Town of West Hartford recently changed its domain name from a .org to a .gov, and I found its rationale for doing so rather interesting. Here's a news brief from West Hartford News: This month, the Town of West Hartford changed its domain name from…

If you enjoyed this article, subscribe for updates (it's free)