Every Friday, DomainSherpa.com provides you with a hand-selected, editorially-based review of the weekly news. In this summary, you will find the latest articles and videos produced by DomainSherpa staff and contributors. You will also find links to the best news articles in the domain name industry – so you don't have to spend your time searching for news or reading something that was not worth your time.
---
This Week's Video in Review
---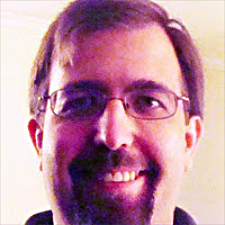 VIDEO: Due Diligence for Domain Names – With Steve Jones
When you purchase a television or a car, you perform due diligence by comparing prices, looking at third-party ratings and searching for recalls. Buying a domain name should be approached in the same way, conducting appropriate research to ensure a sound acquisition.
In this show, Steve Jones walks us through the 11 steps of his process for domain name due diligence, which will keep you from buying a domain name that infringes on someone else's trademarks, that is stolen, or that was previously used for an unscrupulous purpose and might be on blacklists.
---
This Week's News in Review
---
Feds Offer Warnings On The Dark Side of Domain Name Expansion – Law.com – 12-Jan-12
Protests about the pending worldwide expansion of top-level domain names have picked up as the Jan. 12 rollout date approaches.
Parents Plan for Future With Domain Names for Kids – 12-Jan-12
Parents are investing in their children's future in creative ways, including the purchase of Internet domains in their kids' names.
The Domain Name Universe is About to Expand – Crains Cleaveland – 12-Jan-12
The domain name universe is about to expand – Cleveland Business News – Northeast Ohio and Cleveland – Crain's Cleveland Business
6 Things That Could Go Horribly Wrong With New TLDs – DNW – 11-Jan-12
If any of these things happen the new TLD program will have some serious headaches. ICANN officially opens its application window for top level domain names Thursday.
Domain Names Flood The Market – PC Mag – 11-Jan-12
As ICANN readies a roll out of new generic top-level domains, prepare to see some amusing names.
ICANN Begins New Domain Name Application Process – ITProPortal – 11-Jan-12
ICANN, the international organisation in charge of domain names has begun selling new domain suffixes, potentially allowing for a wide variety of URL end tags like .web, .porn, .coke etc.
Read more: http://www.itproportal.com/2012/01/12/icann-begins-new-domain-name-application-process/#ixzz1jHblFFrR
Kinderis Says New Web Domain Names Create Opportunities – WaPo – 11-Jan-12
Icann, manager of the Web's address system under a U.S. Commerce Department contract, will start accepting applications for new top-level domains today. Adrian Kinderis, a member of the Internet Corporation for Assigned Names and Numbers' advisory council and chief executive officer of ARI Registry Services, talks about domain names.
eNom FOunder Paul Stahura's Donuts Inc to Apply for 10 TLDs – 11-Jan-12
eNom founder Paul Stahura plans to apply for ten new top level domain names through his new company Donuts Inc., Bloomberg reports.
Blackstone Turns Hostile On Website Names – FT – 11-Jan-12
Blackstone Group has been quietly acquiring hostile web domain names in an attempt to head off online criticism, at a time when political rhetoric in the US is building against private equity firms.
Expansion of directNIC.com's SedoMLS Partnership Offers Customers More Sales Options – 11-Jan-12
Sedo, the leading online domain marketplace and monetization provider, today announced an expansion of its partnership with registrar directNIC.com, a leading full-service ICANN-accredited registrar. The expansion of directNIC.com's SedoMLS integration allows any seller registered with directNIC.com to list their domain names in the SedoMLS Premium network, increasing their chances of making a sale. DirectNIC.com already enables end users to search for names in the SedoMLS network and purchase them directly at their website.
Digital Land Rush Expected Thursday for New Internet Domain Names – Chicago Sun – 11-Jan-12
On Thursday, a digital land rush kicks off that could produce a torrent of new Web addresses for the first time in more than a decade. ICANN, the non-profit that manages several Internet-related tasks, will start accepting applications to manage new top-level domains — the names that appear at the end of website addresses, such as .com and .org.
Domainincite Launches Subscription Service – 11-Jan-12
DomainIncite has launched a subscription service called DomainIncite Pro. The service provides in-depth domain industry analysis and research. For example, current reports on the site include analysis of how .co was relaunched, Five thousand strings that could get your gTLD application rejected, and a domain name sales database.
Central Michigan University Purchases Third .xxx Domain, Waiting On Approval for Fourth – 10-Jan-12
Central Michigan University continues to buy up .xxx domains, recently completing the purchase of a third and waiting on final approval of a fourth.
Australian Businesses Stick to Their Dotcoms, Reluctant to Enter New Domains – 10-Jan-12
Of the dozen high-profile Australian organisations, including banks, airlines, telcos and department stores, contacted by the Herald only two – Kraft Australia and Melbourne City Council with the Victorian government – said they were applying for a personalised domain name.
Go Daddy Mobile App Hits 1 Million Downloads Worldwide – 10-Jan-12
Go Daddy's Mobile App has surpassed a new milestone – more than 1 million downloads worldwide. It is the first-ever mobile app released by a domain name registrar. The Go Daddy Mobile App gives customers the ability to quickly purchase and manage their Go Daddy domain names from their mobile device.
.CO Internet Selects Sedo for Exclusive, Two-Year Partnership to Broker Select Set of Previously Unreleased .CO Domain Names – 09-Jan-12
Sedo, the leading online domain marketplace and monetization provider, today announced that it has signed a two-year exclusive partnership with .CO Internet S.A.S. to provide brokerage of a select set of previously unreleased .CO domain names
Domain Name Prices Cut in Half By 34sp.com – 09-Jan-12
Addressing the state of both the current British and European economic situations, 34SP.com has cut all new domain name prices in half during the month of January 2012. The deeply discounted domain name prices will help any small or medium sized business in the United Kingdom or Europe to save 50 percent on any new domain name needed to run their businesses in 2012 and beyond.
Vietnamese Big Groups Now Want to Get Back Domain Names – 09-Jan-12
Nguyen Tu Quang, General Director BKAV, admitted on Buu dien that he felt ashamed when finding out that the domain name bkav.com was registered by a US company 3-4 years ago. Now he wants it back.
Are More Domain Names Better for The Internet? – 09-Jan-12
Both sides have some legitimate claims to their views about the pros and cons of expanding the domain name space. However, implementing some modifications to ICANN's proposed policy would allay legitimate fears about the program without stifling the innovation that ICANN hopes the program will foster.
Thomson Compumark and Encirca Help Clients Opt-out From .XXX – 08-Jan-12
EnCirca and Thomson CompuMark, a business unit of Thomson Reuters, announced today a continuation of their special .XXX "opt-out" process to help brand owners block the use of their registered trademarks in the new adult-orientated domain. Brand owners can register non-resolving .XXX domain names on a first-come, first-served basis. To learn more about the special opt-out page, visit: http://www.encirca.com/tcm .
Jeff Kupietzky Appointed CEO of Activepath – 08-Jan-12
Former Oversee.net President and CEO Jeff Kupietzky has been appointed CEO of email technology and marketing company ActivePath.
Court Grants Preliminary Injuction Under ACPA for Personal Name – 06-Jan-12
A decision handed down in district court in New York today is notable because it involves a non-celebrity who believed he was being extorted to pay big money for his personal name as a domain name.
Judge Allows Fraud Claim in Monte Cahn Vs. Oversee.net to Move Forward, Nixes … – 06-Jan-12
The judge overseeing Monte Cahn vs. Oversee.net has handed down a mixed bag to both parties in his latest ruling. The Honorable Stephen V. Wilson dismissed two of Monte Cahn's claims against his former employer while denying a motion to dismiss a fraud claim and strike a prayer for punitive damages.
Feds Warn of Dark Side of ICANN Domain Name Expansion – 06-Jan-12
Protests about the pending worldwide expansion of top-level domain names have picked up as the Jan. 12 rollout date approaches. Lawrence Strickling, a U.S. Department of Commerce official, weighed in with a Jan. 3 letter to the Internet Corp. for Assigned Names and Numbers (ICANN), which approved the upcoming expansion last June.
Salesforce.com Loses Fight to Obtain Forces.com Domain Name – 06-Jan-12
An arbitration panel ruled against Salesforce.com, which was claiming rights for Forces.com.
Amazon's Quidsi Appears to Be Working On Casa.com – 06-Jan-12
Quidsi's latest store is likely Casa.com. Amazon.com's Quidsi, which runs Diapers.com, Soap.com, Wag.com, and YoYo.com, appears to be working on something
This Tea Party Rocks! and Wants to Cash in – 05-Jan-12
A Canadian rock band named The Tea Party has owned the domain name TeaParty.com since the early 1990s. Now, with seemingly no shortage of would-be buyers, the band has decided to sell to the highest bidder. Between its traffic numbers and its search value — it could be worth more than a million dollars.
Ray Ozzie is $33,000 Cocomo.com Buyer – 05-Jan-12
Former Microsoft CTO and Lotus Notes creator Ray Ozzie bought Cocomo.com for $33,000.
Non-latin Top Level Domain Names Grew in 2011 – 05-Jan-12
The number of country code Top Level Domains using non-Latin scripts and alphabets rose with the addition of 26 to 30 names in the last year.
If you enjoyed this article, subscribe for updates (it's free)