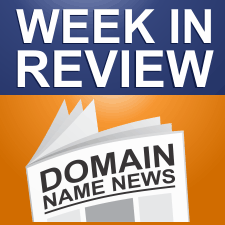 Every Friday, DomainSherpa.com provides you with a hand-selected, editorially-based review of the weekly news. In this summary, you will find the latest articles and videos produced by DomainSherpa staff and contributors. You will also find links to the best news articles in the domain name industry – so you don't have to spend your time searching for news or reading something that was not worth your time.
---
This Week's DomainSherpa Interview
---
---
This Week's News in Review
---
.org Wholesale Price to Increase to $8.25
– 09-Jan-13
.Org gets pricier. .Com prices may be fixed for the next six years, but that's not stopping …
MLB Advanced Media Buys Rockies.com Domain Name
– 09-Jan-13
Major League Baseball Advanced Media has purchased the domain name Rockies.com for an undisclosed sum from a Canadian organization that promoted touri
What Domains Reader's Digest and 23 Others Bought Last Week
– 08-Jan-13
Reader's Digest buys a .net and other end user domain sales. This week's end user sales report …
Afilias and Go Daddy to Hold Second .info Auction
– 08-Jan-13
Second "sunrise" auction features 135 .info domain names. Afilias and Go Daddy are teaming up …
Demand Media Acquires Domain Registrar Name.com to Prepare Platform for …
– 08-Jan-13
Digital media company Demand Media announced on Monday that it has acquired Denver-based domain name registrar Name.com for an undisclosed amount. The acquisition comes as Demand Media prepares its platform for the release…
Go Daddy Begins Showing Minimum Offer Price Alongside Unpriced Afternic Listings
– 07-Jan-13
Minimum offer prices should reduce number of unqualified offers. When GoDaddy.com started lis …
Despite Attempted Sale for $57k, General Motors Loses UDRP Bid to Get …
– 07-Jan-13
General Motors just lost a UDRP on the domain name mycadillac.com desipte the domain holder offering to sell the domain to GM for as much as almost $57,000
Demand Media Bags 1.5m Domains After Acquiring Domain Registrar Name.com
– 06-Jan-13
Last we heard from Demand Media it was beating earnings expectations, with a revenue performance up 17 percent in the second quarter and even boasting of a sm..
A Mad Genius Zlatan Ibrahimovic Fan Bought His Favorite Player's Domain …
– 05-Jan-13
Paris Saint-Germain acquired the services of Zlatan Ibrahimovic from AC Milan over the summer, and since his old team confirmed that he'd be heading to the Paris club, "Ibrahimovic," reports UK's Metro, has been "rumoured to be looking to strengthen his marketing ties in France." That could conceivably mean buying a French domain name, and, like so many rich people that have been haunted by their failure to own the best possible domain name and taunted by the people that do, Zlatan will face a problem should he try to acquire Zlantan.fr. Someone already did, and is holding it ransom.
GoDaddy Reverses Multiple Groupon Code Redemptions
– 05-Jan-13
Lots of buzz surrounded the end of the year Godaddy Groupon code deal. For $25 the deal would get you $70 in credit on godaddy. The credit applied to
Art.sy Domain Name Changed to Artsy.net As Syrian Conflict Escalates
– 04-Jan-13
When Art.sy first launched, the site with the creative domain name received a "Rookie Disruptor Award" from TechCrunch for its admirable aim to make art more accessible. At the time, however, many weren't aware ".sy" was a suffix for the Syrian Arab Republic.
Over 50 End User Domain Sales Including Paramount Pictures' $65k Purchase
– 04-Jan-13
End users close deals before the new year. A lot of small businesses buy domain names toward …
FTC Rules Search Bias is Ok, Settles On Google Scraping
– 03-Jan-13
FTC says it's OK that Google promotes its own vertical search properties over rivals…
WIPO Received Record Number of Cybersquatting Cases in 2012
– 03-Jan-13
UDRP cases hit record at WIPO in 2012. World Intellectual Property Organization received a re …
If you enjoyed this article, subscribe for updates (it's free)