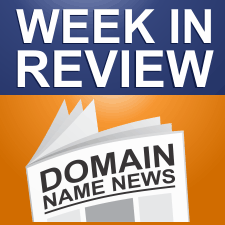 Every Friday, DomainSherpa.com provides you with a hand-curated, no-B.S., important domain name industry news.
In this summary, you will also find the latest tutorials and videos produced by DomainSherpa staff and contributors.
---
This Week's Featured DomainSherpa Show
---
---
In Addition, Don't Miss…
---
ICANN Calls You a Domain Hogger; $17MM Domain Sale Dwarfs Schwartz's Porno Sale; Superbowl Winner…

In this DomainSherpa Discussion:
• Who won the Superbowl commercials: GoDaddy or up-start Wix?
• Rick Schwartz proves he's still Domain King with his Porno.com sale for $8,888,888
• 360.com overshadows Schwartz with it's $17 million sales price
• Credit.Club, worth $200,000, sells for $10.99 – wow!
• Fadi Chehade, CEO of ICANN, calls you a "hogger" of domains
• Verisign is giving away $100,000 CASH – we tell you how to get some
• And much more!
---
This Week's News in Review
---
8.2 Million .COM/.NET Registrations in Q4 2014
– 05-Feb-15
Verisign reports Q4 results. Verisign reported earnings for the 4th quarter of 2014 today. 8.2 million .com/.net domain names were registered in the quarter, the same as in the 4th quarter of 2013. When you take out deletions, the combined zones grew by 0.59 million names in the quarter. In the 3rd quarter of 2014,…
Verisign Reports: Revenue Up 4.7%; Profit Margin 55.9% & $1.4 Billion in The Bank
– 05-Feb-15
VeriSign, Inc. (VRSN), today reported financial results for the fourth quarter and full year of 2014. Fourth Quarter GAAP Financial Results VeriSign, Inc. and subsidiaries ("Verisign") reported revenue of $256 million for the fourth quarter of 2014, up 4.2% from the same quarter in 2013. Verisign reported net income of $65 million and diluted earnings…
In a First for New gTLDs, Aquitaine Dumps Geo Bid
– 05-Feb-15
The authority for the French region of Aquitaine has become the first new gTLD applicant to pull its application apparently of its own accord. Région d'Aquitaine's bid for .aquitaine was withdrawn today, despite the fact that the applicant was already in the contracting stage with ICANN. A handful of other geographic gTLD applications have been…
With Cayman Deal, Uniregistry Now Runs ccTLDs Too
– 05-Feb-15
Uniregistry has got into the ccTLD business, taking over management of the Cayman Islands' .ky domain this week and planning a relaunch for later this month. Uniregistry, which is based in Cayman, has replaced a US company called SilverSky, now part of BAE Systems, as the official registry for .ky. CEO Frank Schilling told DI…
GoDaddy Wants to Patent Domain Suggestions Based On Geography, Business Type
– 05-Feb-15
Patents reflect techniques for better targeting domain name search results. GoDaddy has filed three patents for targeted domain name search results based on the user's location or business type. Two of the patent applications were filed in August 2013, and the third (continuation) patent (embedded below) was filed in September 2014. All three applications were…
Donuts: 1.2 Million Domain Registrations Across 150 Extensions
– 05-Feb-15
Donuts Inc., the world's largest registry for new generic top-level domain names (gTLDs), marked the one-year anniversary of general availability of new Internet identities, reporting that its 150 now live gTLDs are home to more than 1.2 million registrations, accounting for nearly one…
ICANN Strategic Plan 2016-2020 (Video)
– 05-Feb-15
ICANN published a video featuring its strategic plan for the years 2016 to 2020. This is an animated look at ICANN's 5-year Strategic Plan which sets forth five Strategic Objectives and sixteen Strategic Goals, each with Key Success Factors and…
What The DNA Report About New TLDs Tells Us
– 04-Feb-15
Few people know about them, but they like the idea of more choice. The Domain Name Association (DNA) released results of a survey this morning designed to understand consumer sentiment toward domain names, and especially new top level domain names. DNA is very much an advocacy group for the adoption of new top level domain…
Neustar Grossed About $2 Million Revenue From New TLDs in Q4
– 04-Feb-15
Company is "cautiously bullish" about new TLDs over next few quarters, but I'm not the only one who doesn't know what that means. Domain name registry and telephone services company Neustar (NYSE: NSR) reported 4th quarter 2014 earnings yesterday after the market closed. On the company's conference call, CFO Paul Lalljie reported that the company…
.CancerResearch — a Role Model for Dot-brands?
– 03-Feb-15
.cancerresearch went live today with an interesting, and possibly unique to date, take on the new gTLD concept. It's technically not a dot-brand under ICANN rules, but there are no firm plans to start selling registrations to third parties yet and the people running it are pointing to it as a possible model from which…
Vodafone Sells 360.com to 360.cn; The 49th Most Visited Site On The Internet
– 03-Feb-15
In what appears to be another blockbuster domain sale in two days, publicly traded Vodafone Group (Nasdaq:VOD) has sold the domain name 360.com to the company that operates 360.cn. The domain transfer took place today. 360.cn is ranked by Alexa as the 49th most…
Moniker Lost Over 60,000 .com Domain Names in October
– 03-Feb-15
Registrar plunges below 900,000 .com registrations mark. Verisign's latest .com monthly report has been published by ICANN, and Moniker's woes from its platform switch over the summer appear to have finally caught up with it. Moniker lost 61,191 .com domain names to transfers in October 2014. After its disastrous platform switch in June, it lost…
Donuts Expects to Wind Up With About 200 New gTLD's
– 03-Feb-15
In a press release it issued today Donuts said it expected to win up operating around 200 new gTLD's. ""Donuts Inc., the world's largest registry for new generic top-level domain names (gTLDs), marked the one-year anniversary of general availability of new Internet identities today, reporting that its 150 live gTLDs are home to more than…
See .buzz Domain Name On Wheel of Fortune
– 03-Feb-15
Sydney.buzz first of many .buzz websites to be featured on Wheel of Fortune. Last night marked the start of two weeks of Wheel of Fortune shows with prizes sponsored by domains ending in the .Buzz top level domain name. The promotion is not being undertaken by the .buzz registry. Howard Lefkowitz, who is developing about…
Record Setter: Porno.com Sale is The Largest Single Domain Escrow.com Has Ever Handled
– 02-Feb-15
According to Brandon Abbey who has been the president of Escrow.com since 2004 the sale of Porno.com for $8,888,88 which we reported earlier today, was the largest single domain sale they have ever handled. Although Escrow.com has handled over $2 Billion dollars in transactions, and bigger domain name transactions than the $8.9 Million sale of Porno.com…
Uniregistry Registers 76,000+ Domain Names of .property, .help, .diet & .hosting
– 02-Feb-15
Uniregistry, the New gTLD registry owned by Frank Schilling, registered another 76,000+ domain names from its own reserved domain names to its sister company North Sound Names. These domain names were the premium domain names reserved by 4 of Uniregistry's…
Rick Schwartz Sells Porno.com for $8,888,888: The 4th Highest Reported Domain Sale of All Time
– 02-Feb-15
Rick Schwartz the Domain King, has just sold the domain name Porno.com for $8,888,888 in an all cash transaction handled by Escrow.com. The sale will rank as the 4th highest publicly reported, all cash, domain sale of all time, according to DNjournal.com. Porno.com becomes the highest reported domain name sale in five year, since of…
2015 Domain Name Wire Survey Now Open
– 02-Feb-15
The 10th annual survey is now open. It's that time of year again…time to complete the 2015 Domain Name Wire Survey. This is the 10th Annual Domain Name Wire Survey: Click here to complete the survey This year's survey is very similar to last year's. It takes about 10 minutes to complete and will ask…
Wix.com Kicked Go Daddy's Ass at Super Bowl 2015
– 02-Feb-15
Go Daddy marketing plan exploded in its face in this years Super Bowl. And not because of the TV ad "outrage", that many few people heard about and even fewer people watched the ad, but because of that very decision…
Blake Irving On Fox & Friends: Super Bowl Ad Swap Was Not Planned (And I Believe Him)
– 02-Feb-15
GoDaddy's CEO discusses this year's Super Bowl ad controversy. GoDaddy CEO Blake Irving was on Fox & Friends this morning talking about the Super Bowl ad controversy. He claims the original ad and changing it was not a publicity stunt. (See video below.) After watching the final commercial yesterday, I believe him when he says…
Frank Schilling's North Sound Names Registers Over 9,000 .hosting Domains
– 02-Feb-15
Frank Schilling's North Sound Names registered over 9,000 domain names in the new gTLD .Hosting on January 31th .Hosting which is owned by Frank Schilling's Uniregistry had about 2,312 domain names registrations as of January 30th, now has over 11,600 registered domain names. Mr. Schilling has long said he would go ahead and register domain…
.Global Released 3,500 Domain Names & Runs a $25 Cashback Promotion
– 30-Jan-15
The .GLOBAL registry released more than 3,500 domain names to the market for purchase. Most of the domains were previously reserved by the Internet Corporation for Assigned Names and Numbers (ICANN) because of Name Collisions, or were premium domains that…
Amazon Staffing Up for New gTLD Launches
– 30-Jan-15
Amazon is one of the biggest portfolio applicants for new gTLDs, but to date we haven't heard much from the e-commerce giant about how it intends to use its new assets. That could change soon, however. The company is currently looking to bulk up its registry services staff, according to two job ads posted to…
If you enjoyed this article, subscribe for updates (it's free)