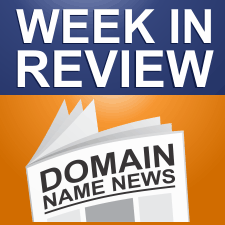 Every Friday, DomainSherpa.com provides you with a hand-selected, editorially-based review of the weekly news. In this summary, you will find the latest articles and videos produced by DomainSherpa staff and contributors. You will also find links to the best news articles in the domain name industry – so you don't have to spend your time searching for news or reading something that was not worth your time.
---
This Week's DomainSherpa Interview
---
VIDEO: Becoming the Landlord of Your Domain Names – With Rick Schwartz

Through leasing, Rick Schwartz is now making $3,000 per month on domains names that were previously generating only $3 to $30 per month in parking.

You can take advantage of Schwartz's 16+ years of domain name negotiations and leasing expertise by learning from or partnering with him on your category defining domain names.

Watch this interview to learn all the details.
---
This Week's News in Review
---
Pirate Bay Proxy Loses Domain Name to Anti-piracy Boss – 06-Dec-12
Tim Kuik, head of the Hollywood-backed anti-piracy outfit BREIN, has won a WIPO domain name dispute against a Pirate Bay proxy service. The domain timkuik.org was operating its proxy from the address fuck.timkuik.org which according to the decision infringed on a trademark held by the anti-piracy boss. The operator of the Pirate Bay proxy argued that BREIN stalked him and that the site was meant to critique the group, but WIPO says this doesn't trump the trademark infringement.
First Industry-Wide Report on Impact of New gTLDs on Internet Usage – 06-Dec-12
FairWinds Partners, the leading domain name strategy consulting firm, has released new research revealing that Internet users are likely to quickly accept and trust new generic top-level domains (gTLDs) – as long as new gTLD owner…
SSL.com: Lock in A Secure Investment On The Edge Of The Fiscal Cliff – 06-Dec-12
An exclusive opportunity to enter online security certificate market, Steadily growing SSL industry averages significant profit margins, Announces Domain Broker and online Media Strategy firm Media Options, S.A.
.eu Domain Name Registrations Rise 7% in Q3 – 06-Dec-12
Third-quarter .eu domain name registrations grew by over 7 percent year-on-year for the second consecutive quarter, according to a report from the .eu registry, EURid.
1,800+ Premium Insurance Related Domain Names and 380 Web Sites Now for Sale at InsuranceNames.org – 06-Dec-12
Over the last decade, Sean Denny has provided businesses with leads and sales from a vast network of premium websites and domain names specifically related to the insurance industry. InsuranceNames.org is now making the entire network available to entrepreneurs who know how to harness the power of over 1,800 highly valued keyword rich premium domain names and websites.
Bobby Jindal Domain Names On The Auctioning Block – 06-Dec-12
Louisiana Gov. Bobby Jindal looks like a thousand bucks — or $10,000 or $50,000 — at least to those with a stake in his digital future. As the governor throws his hat into the presidential ring for 2016, domain name owners are already offering up their choicest URLs for sale on Internet domain registrar site GoDaddy.com. Nearly every iteration of "Bobby Jindal' and "2016" has already been purchased on the site, including bobbyjindal2016.com, jindal2016.com and many others which include possible running mate names. But two domain name owners — Paul Lemaire of Lafayette, La. and Michael Paparella of Sacramento — are offering their Jindal domain names for sale on GoDaddy auctions. Both men bought the domain names at least a year ago. Shardule Shah of Atlanta, on the other hand, is not yet putting his 2011 domain name purchase up for sale, but hopes the purchase will help him be more involved politically. Buying bobbyjindal2016.com was "just an interesting way for regular Joes people like me to stay involved," Shah, 27, a PhD student at Emory, told NOLA.com|The Times Picayune. "I knew that Gov. Jindal has made a name for himself in Louisiana and was a potential rising star in…
The 2016 Presidential Domain-name Race Heats Up – 05-Dec-12
The 2016 presidential race is heating up online, but no one is looking for delegates. It's domain names people are after.
Threat to 189 gTLD applications rumbles on – 05-Dec-12
Last month Name.Space filed an antitrust and unfair competition lawsuit against ICANN, seeking an injunction preventing the approval and issuance of 189 new gTLDs. ICANN has filed a motion to dismiss the suit but – with the hearing set for February 11 2013 – applicants for the effected strings face a wait before learning whether the challenge to their applications will be allowed.
28 End User Domain Sales – 05-Dec-12
28 end user sales from Afternic and Sedo this past week.
Confirmed: IDNs Will be Prioritized in New TLD Queue – 05-Dec-12
Applicants for internationalized domain names will get prioritized to the front of the new top level domain name queue, ICANN confirmed today.
New API Allows Registrars to Connect to Google Apps Much More Easily – 04-Dec-12
Google has long partnered with GoDaddy and eNom to make registering a domain and connecting it to Google Apps easy. Google is working to expand the number of registrars with this functionality and is introducing a new API to make it much easier.
Moniker & SnapNames and the Dot TK Registry Announce Premium Registry Auction – 04-Dec-12
Moniker® and SnapNames®, both KeyDrive S. A. companies and leading providers of domain name solutions, announced today a new premium auction featuring Dot TK registry owned domains.
VA Trademarks GI Bill – Obtains Rights to GIBill.com – 04-Dec-12
The Department of Veterans Affairs announced Monday that it had become the sole owner of a registered trademark for the GI Bill with the U.S. Patent and Trademark Office.
DIY Malicious Domain Name Registering Service Spotted in the Wild – 03-Dec-12
Security researchers and security vendors are constantly profiling and blocking the malicious operations launched by organized crime groups on the Internet.
The Digital Marketing & gTLD Strategy Congress – 03-Dec-12
Mark your calendar for the Digital Marketing and gTLD Strategy Congress. A unique event for round one gTLD applicants, non-applicant & prospective applicant brands and their advisors.
Go Daddy Auctions Sells 32,151 Domains in November – 03-Dec-12
Go Daddy has updated its Auctions Domain Market Report with results from last month. Last month Go Daddy auctions sold sold 32,151 domain names, which is down just slightly from the month before.
VeriSign Wins Contract Renewal for .com Names, but Restricted on Price Increases – 30-Nov-12
The federal government has cleared VeriSign Inc. to manage the databases that house ".com" domain names for another six years, but the company won't be allowed to raise prices without approval.

If you enjoyed this article, subscribe for updates (it's free)