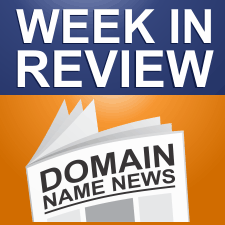 Every Friday, DomainSherpa.com provides you with a hand-selected, editorially-based review of the weekly news. In this summary, you will find the latest articles and videos produced by DomainSherpa staff and contributors. You will also find links to the best news articles in the domain name industry – so you don't have to spend your time searching for news or reading something that was not worth your time.
---
This Week's DomainSherpa Interview
---
---
This Week's News in Review
---
UDRP Panel Got Bidpal.com Case Right, But Complainant's Lawyers Did It a …
– 19-Dec-12
Ultimate decision in case is right, but complainant's case could have been stronger than it was. …
.Co Domain Base Up 24% This Year to 1.4 Million
– 19-Dec-12
Registered domain base up about 24% in a year. .Co Internet just released stats about its domain …
Accented French Characters in .ca Domain Names Coming January 2013
– 19-Dec-12
The Canadian Internet Registration Authority (CIRA) has announced that registrants will be able to register .CA domain names comprising accented French characters beginning January 13, 2012. CIRA is introducing support for the full range of French characters, such as é, û, à, ç, ë.
DomainInvest Partners with Sedo to Park and Promote Portfolio of 70,000 Domains
– 19-Dec-12
Sedo, the world's largest domain name marketplace and monetization provider, today announced that DomainInvest and its Subsidiary Keyword Domains GmbH has chosen to monetize its portfolio of close to 70,000 domains with Sedo's end-to-end services. As part of the partnership, DomainInvest will park its entire portfolio with Sedo, placing each of its domains for sale and enabling it to fully leverage Sedo's services, including account managers to handle bids, brokerage support for premium domains through brokers and dedicated country managers, fast transfers, and pricing evaluation services for all TLDs and languages in DomainInvest's portfolio.
'We Buy Ugly Houses' Franchisor Wins Domain Name Dispute
– 19-Dec-12
HomeVestors alleged URL was 'confusingly similar' to trademarked term. The company behind the slogan "We Buy Ugly Houses" has prevailed in an arbitration proceeding against the previous owner of a domain name that allegedly used the company's trademark to offer links to competing services. Dallas-based HomeVestors of America Inc., which claims to be the "No. 1 buyer of houses in the U.S.," has been franchising since 1996 and has about 276 franchises in 37 states. The company claims its franchisees, who are authorized to use the "We Buy Ugly Houses" trademark, have spent more than $100 million advertising the brand.
Icann Reveals Results of Domain Name Auction
– 19-Dec-12
New domain names like .food, .energy, .city, and others could be launched next year.
"Internet Villain" Stephen Conroy Wants Role On ICANN ATRT
– 19-Dec-12
Australian politician behind censorship plan wants to be part of ICANN review team.
Sedo Lands Domaininvest's 70000 Domain Names for Monetization & Sales
– 18-Dec-12
Sedo, announced today that DomainInvest which was co-founded by industry veterans Frederick Schiwek and Markus Schnermann, who are both managing directors of DomainInvest Group. and its Subsidiary Keyword Domains GmbH has chosen to monetize its portfolio of close to 70,000 domains with Sedo's end-to-end services.
.co Returns to Super Bowl in Go Daddy Commercial
– 18-Dec-12
Danica Patrick to start in GoDaddy.co commercial in Super Bowl XLVII. .Co will be featured in …
Melbourne wins priority in domain name draw
– 18-Dec-12
The City of Melbourne has come out ahead in an international lottery to determine the order in which some 1930 applications for new generic top-level domains will be processed. International domain name regulator ICANN today conducted a "prioritisation draw" as part of its move to introduce gTLDs beyond the familiar .com, .net and .org.
Report From The ICANN Prioritization Draw for New gTLDs
– 18-Dec-12
The following is a guest post by Joe Alagna, GM North American Markets at CentralNic. He attended yesterday's prioritization draw at the LAX Hilton in Los…
.com is So 20th Century – Welcome to Icann's Great Domain Name Auction
– 18-Dec-12
ICANN (the Internet Corporation for Assigned Names and Numbers) has held its lottery draw for 1,930 new sponsored global top level domains (gTLDs). Su…
No-ho-ho – .christmas Delayed Till 2014, Thanks to Domain Name Lottery …
– 18-Dec-12
Top-level holiday address loses out to .catholic in Chinese and .mormon in internet suffix draw.
Why Swiss International Airlines Withdrew Its .swiss Application
– 17-Dec-12
Faced with government approval, airline gives up fight for .swiss.
Lofgren Looks to Slow Down Domain Name Seizures
– 17-Dec-12
Rep. Zoe Lofgren, D-Calif., turned to the online community on Reddit last month for help with legislation she is drafting to try to slow down the government s seizure of website domains accused of copyright infringement.
Craig Agranoff: Domain Names, Trademarks and Infringements [HuffPo]
– 17-Dec-12
Are you starting a new website or expanding your business' current sites to include a new domain, but the domain that matches your trademarked name is owned by someone else? Do you pay that money to purchase it? Or should you enforce your trademark?
Sedo Redesigns German Homepage
– 17-Dec-12
Domain Marketplace Sedo launched a new version of their German homepage today. According to an email sent at launch the focus of the redesign was the domain…
Go Daddy Hirings Show Acquisitions, Product Development Taking Priority
– 16-Dec-12
New CEO and executives point to a company growing by acquisition and new products.
The Most Egregious UDRP of 2012
– 16-Dec-12
Perhaps the worst UDRP filing of 2012. A single member World Intellectual Property Organizati …
Domain Name Scam Hits Web Warns BBB
– 16-Dec-12
The Better Business Bureau is cautioning consumers to watch out for solicitation emails that look like bills for domain name renewal.
Meet Akleg.gov – The Legislature's New Online Domain Name
– 13-Dec-12
The Legislative Council voted Thursday at a meeting in Anchorage to approve the change of the Alaska State Legislature's Web domain from legis.state.ak.us to the pithier akleg.gov.
Trumpet.com Acquired By Noktadomains On Namejet for $57500
– 13-Dec-12
As already reported by others FindYourDomain.com sold Trumpet.com on Namejet for a price of $57,500 domains on Namejet. DNN reached out to the buyer, Nokta…
If you enjoyed this article, subscribe for updates (it's free)