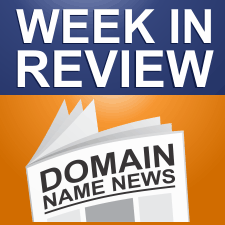 Every Friday, DomainSherpa.com provides you with a hand-selected, editorially-based review of the weekly news. In this summary, you will find the latest articles and videos produced by DomainSherpa staff and contributors. You will also find links to the best news articles in the domain name industry – so you don't have to spend your time searching for news or reading something that was not worth your time.
---
This Week's DomainSherpa Interview
---
VIDEO: Preparing for the Inevitable Availability of Recreational Marijuana – With Noel Abbott

Medical marijuana is legal in 20 states, but recreational marijuana is legal in only two states so far…one of which is my home state of Washington.

Based purely on a clinical interest, I found an entrepreneur who has placed a bet on recreational marijuana domain names and has built a fledgling web development and marketing business around the cannabis industry in the states of Washington and Colorado.

In this interview we learn what he's done, how he's done it and how you might want to do the same in your state.
---
This Week's News in Review
---
Vertical Axis Beats Back UDRP On Generic Parajumpers.com By Owner of Parajumpers.it
– 29-Aug-13
PJS International SA of Luxembourg just lost its bid to grab the generic domain name Parajumpers.com which is owned by Vertical Axis who was represented by Esquire.com
The three member panel failed to find Reverse Domain Name Hijacking although the domain name Parajumpers.com was registered 4 years before the trademark was granted and 3 years before the complainant even registered its own domain name…
Chanel & Adidas/Reebok File More Federal Cybersquatting Lawsuits
– 29-Aug-13
Both Chanel and Adidas/Rebook filed federal lawsuits today over domain names.
These are separate suits to the suits Chanel and Adidas filed last week. Both suits as the one's filed last week, were filed in the Florida Southern District Court…
The NewYorker Mag Covers New gTLDs: "The Great Internet Land Grab" & Calls Mr. Schilling a Squatter
– 29-Aug-13
The New Yorker Magazine just did a cover story on the new gTLD program entitled "The Great Internet Land Grab". "Suddenly reorganizing the way we navigate the web with new strings like .guru, .club, or .google might seem frivolous or strange, but entities like ICANN and its stakeholders insist that they will make the Web more intuitive and user-friendly; an address like AdoptA.dog is slightly more logical than PetAdoptions.com, which is currently occupied by a squatter"…
Analyzing New TLD String Objection Panelists
– 29-Aug-13
A breakdown of panelists' decisions and what went wrong. I've called String Confusion Objections a clusterf@ck based on seemingly conflicting opinions by different panelists. It's clear that which panelist is assigned to a case has a lot to do with the outcome, which is a sign of a poorly designed system. Whether it's ICANN's fault […]
Go Daddy Selling Domains Door-to-door in India
– 29-Aug-13
Door-to-door sales have helped Go Daddy grow its Indian business by 86%, according to a company press release. The market-leading registrar said today that the remarkable growth has come since it launched a customer support center in Hyderabad a year ago. It's taken 250,000 calls since then, Go Daddy said. The company also pointed to […]
Name Collisions Comments Call for More gTLD Delay
– 29-Aug-13
The first tranche of responses to Interisle Consulting's study into the security risks of new gTLDs, and ICANN's proposal to delay a few hundred strings pending more study, is in. Comments filed with ICANN before the public comment deadline yesterday fall basically into two camps: Non-applicants (mostly) urging ICANN to proceed with extreme caution. Many […]
Melbourne IT says reseller credentials used in hacking of NYT, other media
– 28-Aug-13
MelbourneIT, an Australian Internet service provider that sells and manages domain names including Twitter.com and NYTimes, said on Tuesday the credentials of a reseller had been used improperly to change domain settings and hack into sites including the NYTimes.com.
Dot Vegas, Baby!
– 28-Aug-13
You say someone beat you to the punch getting the internet domain name you wanted? You'll soon be competing with a smaller universe than you were when dot com, dot net, and dot org were the only available domain designations.
How The New York Times Could Have Prevented Yesterday's Attack for Just $50
– 28-Aug-13
Adding Registry Lock service to a domain name prevents unauthorized name server changes. Yesterday the nameservers for The New York Times' NYTimes.com domain name were altered, allegedly by the Syrian Electronic Army, which led to some internet users not being able to access the company's website. The New York Times could have easily prevented this […]
ANA: ICANN is Falling Short of Its Mission to Protect Internet Security and Stability
– 28-Aug-13
The Association of National Advertisers (ANA) has just weighted in on the Name Collision issue in a in a letter sent to ICANN. The title of the letter is "ICANN is Falling Short of its Mission to Protect Internet Security and Stability"…
On Day of Hacking, Melbourne IT Announces CEO Theo Hnarakis Will Step Down By The End of Year
– 28-Aug-13
Melbourne IT chief executive Theo Hnarakis will step down by the end of year after more than a decade as CEO according to afr.com. The move comes on the day that it appears hackers associated with the Syrian Electronic Army Group hackers gained access the New York Times and Twitter amongst others although Melbourne IT who hosted the websites domain names…
As Comment Period On New gTLD Name Collisions Come to an End, Comments Flood Into ICANN
– 28-Aug-13
As the comment period for the Name Collision report comes to an end there were plenty of comments submitted by applicants and others. May of the comments simply endorsed the letter of NTAG to ICANN submitted during the comment period, while others siply asked for the comment period to be extended…
ICANN to Begin Contracting Process On "Uncalculated Risk" Strings
– 28-Aug-13
Applicants can start the contract process but can't sign agreements yet. ICANN has released an update on how it's handling potential name collisions with new top level domain names as it relates to contracting. The group will move forward with the contracting process even on strings that fall into the "uncalculated risk" bucket – but […]
MelbourneIT – The Weak Link As Twitter and NY Times Domain Names Compromised
– 27-Aug-13
Two big sites have their domains compromised — and both use the same domain name registrar. Twitter and the New York Times have apparently had their domain names compromised, and the two companies have one thing in common: they both use MelbourneIT as their domain name registrar. As of right now, the New York Times […]
ICANN Approves $200 Million Dollar Budget for 2014; 306 Employees & Still No Revenue From New gTLD Auctions
– 27-Aug-13
ICANN just approved its 2014 budget which is coming in at over $200,000,000 in revenue. The budget anticipates ICANN staff growing to over 300 people but the real kicker, in our opinion is that ICANN still has virtually no revenue allocated coming in from the "Last Resort" New gTLD auctions…
Registries Stakeholder Group (Rysg) Supports NTAG Letter On Name Collision; Except for Verisign
– 27-Aug-13
In a comment posted on ICANN website concerning the new gTLD name collision report, the Registries Stakeholder Group (RySG) issued a consensus statement that they support the letter submitted by the New gTLD Applicant Group (NTAG) asking ICANN to allow the 20% of new gTLD applications classified as :Unknown Risk" In the Collision Report To Move Forward…
Daniel Negari Has Bold Ambitions for Changing The Domain Space With .xyz
– 27-Aug-13
Daniel Negari is on a mission to brand .xyz as the go-to domain name. He has big ambitions, and he's not afraid of putting his money where his mouth is. At just 27 years old, Daniel Negari has already proven his knack for smart investments. He's built up both a physical real estate portfolio and […]
Roussos Loses Last .music LRO
– 27-Aug-13
Constantine Roussos' DotMusic Ltd has lost its seventh and final Legal Rights Objection against rival .music applicants. In the decision in DotMusic Ltd v DotMusic Inc, published (pdf) this hour, WIPO panelist Mark Partridge ruled: the Panel is compelled to conclude that the Objector lacks enforceable rights. The term ".music" (or "dotMusic") would in the […]
30 Community and Limited Public Interest Objections Withdrawn
– 27-Aug-13
30 new top level domain name objections filed with the International Chamber of Commerce have been terminated. Objectors have withdrawn 30 new TLD objections filed with the International Chamber of Commerce as of yesterday, according to the group's updated list of objections. 27 are community objections and three are limited public interest objections. Although some […]
ICANN Renews Contracts for .org, .biz, and .info
– 27-Aug-13
New registry agreements don't include URS, but do include 10% annual price hikes. ICANN's Board of Directors approved the renewal of contracts for .org, .biz, and .info last week. The board declined to add a provision to the contracts that could require the registry operators to add Uniform Rapid Suspension in the future. The Intellectual […]
All gTLD Confusion Decisions in One Handy Chart
– 27-Aug-13
Dirk Krischenowski of DotBerlin has produced an interesting chart plotting all the new gTLD string confusion decisions to come out of ICANN and its objection panels to date. He's kindly allowed us to reproduce it here. Click to enlarge. Each string-pair's percentage of similarity, as determined by the Sword algorithm, determines its position on the […]
ICANN's Name Collision Plan "Creates Risk of Abuse"
– 27-Aug-13
One of ICANN's proposed methods of reducing the risk of name collisions in new gTLDs actually may create its own "significant risk for abuse", according to RIPE NCC. Asking registry operators to send a notification to the owner of IP address blocks that have done look-ups of their TLD before it is delegated risks creating […]
15 New gTLD Applications Enter Extended Evaluation
– 27-Aug-13
The first batch of new gTLD applications have officially entered the Extended Evaluation stage of the process. Fifteen bids that failed to achieve passing scores during Initial Evaluation are now taking a second crack at getting approved. Extended Evaluation is voluntary but in most cases — such as when additional financial or geographic support information […]
Breaking: .com Domain Name Registrations Top 110 Million Mark for The 1st Time
– 27-Aug-13
For the first time in the history of the Internet there are no more than 110,000,000 .com domain names registered according to Verisign. As of 8:36:10 AM UTC there are now over 110,024,017 active .com domain names registered…
.taipei Not Blocked After All
– 26-Aug-13
Taipei City Government's application for the .taipei new gTLD is still live, despite indications to the contrary from ICANN last week. On Friday, we reported that there was some confusion about the status of the bid, which was flagged by ICANN as "Eligible for Extended Evaluation" in one place and "Ineligible for Further Review" in […]
Chanel, Inc. Files Suit Against Cybersquatters Over 68 Domain Names
– 26-Aug-13
Chanel, Inc has become the latest brand holder to skip the UDRP process and head right for federal court. Chanel filed a federal suit in the Florida Southern District Court seeking $100,000 under the ACPA seeking statutory damages of $100,00 per domain and attorney fees as well as counterfeiting, false designation of origin, cybersquatting, and common law unfair competition…
Dish DBS and .hotel Applicant File "Appeals" to New TLD Objection Decisions
– 26-Aug-13
Two companies appeal to ICANN's board for reconsideration of new TLD objections. The first of what are likely many "appeals" of new top level domain name objections have been filed with ICANN's board in the form of Requests for Reconsideration. Both Dish DBS and Hotel Top Level Domain S.a.r.l. filed Requests for Reconsideration with the […]
ICANN Corrects Friday's New gTLD Initial Evaluation Posting: Taipei is Eligible for Extended Evaluation
– 26-Aug-13
On Friday in releasing its Initial Evaluation results ICANN mistakenly showed that the new gTLD application for the Geographic area of .Taipei failed IE and was not eligible for Extended Evaluation. However today ICANN has correct what was an error on their part and is showing the application for the new gTLD application .Taipei is in fact eligible for extended evaluation…
Planet.eco Loses Objection Against Tldh for .eco Top Level Domain Name
– 26-Aug-13
TLDH gets a victory in fight over .eco. The latest salvo in the fight for the .eco top level domain name has been successfully defended by Top Level Domain Holdings. A World Intellectual Property Organization panel denied planet.ECO, LLC's Legal Rights Objection against TLDH for .eco. planet.ECO has a U.S. trademark for .eco, which was […]
NAU Strikes Again: Google Wins .tours Objection Against Donuts
– 26-Aug-13
.Tours and .Tour top level domain strings found too similar, will be placed in contention set. Another day, another inconsistent string confusion objection for new top level domain names. This time Google has won an objection (pdf) against Donuts' application for .tours. Google applied for .tour, and now .tour and .tours will be placed in […]
Four Domain Name Sessions Pitched for SXSW 2014
– 26-Aug-13
Four domain name sessions have been proposed for SXSW Interactive 2014. Voting ends September 6. Voting for which panels will make the cut at next year's SXSW Interactive conference is underway. I identified four submissions this year that are related to the domain name industry. Voting ends September 6. The Discussion's Over – New Domains […]
Pew Research: in US 70% Have a Broadband Connection at Home; 20% Don't Have Broadband Nor Smartphone
– 26-Aug-13
Pew Research Center's Internet &American Life Project released its report entitled "Home Broadband 2013″ and found that in the United States 20% of U.S. adults are still without broadband or smartphones for internet access. And 3% of people in the country still using dial-up connections. According to the report 70% of American's have Broadband access at home up from 66% in 2012…
Fairwinds Tells Fortune 500 Clients to Pay Attention to Domain Hacks: Only 3 Out of 500 Own Them
– 26-Aug-13
Brand Protection company Fairwinds in a blog post today, told it big brands clients, the Fortune 500 companies they represent to pay attention to and try to acquire domain hacks…
Google Buys AfricaConnected.com Domain Name From Mike Mann
– 26-Aug-13
Search giant acquires domain name from domain investor. Google has acquired the domain name AfricaConnected.com, likely for its efforts to bring internet access to more people in Africa. It looks like Google acquired the domain name with the help of Mark Monitor through its NameAdvisers group. Until July 11, Mike Mann's Domain Asset Holdings was […]
Chinese ccTLD operator CNNIC Hit By "Largest Ever" Denial of Service Attack
– 26-Aug-13
Chinese ccTLD operator CNNIC suffered up to half a day of degraded performance and intermittent accessibility yesterday, after being hit by what it called its "largest ever" denial of service attack. CNNIC is one of ICANN's three Emergency Back-End Registry Operators, contracted to take over the running of any new gTLD registries that fail. It's […]
ICANN Spends Almost $1.5 Million On NON-STAFFERS To Attend Last Two ICANN Meetings; Including GAC Members
– 24-Aug-13
According to two reports published by ICANN.org its spent over almost $1.5 Million in transporting, housing, feeding and for Visa's for 379 NON-ICANN staff to attend the last two ICANN meetings. ICANN of course pays for its own staff's air travel, hotel and Per Diem fees to compensate for meals, even the cost of Visa's to get people into the country, but ICANN also paid those costs not for non-staffers as well…
GoDaddy CEO Named As Possible Successor to Steve Ballmer at Microsoft
– 23-Aug-13
Wall Street Journal says Irving might be a candidate for Microsoft's top spot. With Steve Ballmer heading to the exit at Microsoft within the next year, speculation about his replacement is rampant. One name that has come up: Blake Irving, who took over the reigns at domain name registrar GoDaddy earlier this year. Wall Street […]
85 New gTLD Pass ICANN IE, 7 Go to Extended Evaluation; 1 Fails: Passing .rio; .netflix; .ping; .lamborghini .tiffany
– 23-Aug-13
85 new gTLD applications passed ICANN Initial Evaluation today. In a record setting week where 7 applications were send to extended evaluation and one geographic new gTLD failed the application process and is not eligible for extended evaluation…
Failures Mount Up As ICANN Releases Penultimate Week of Initial Examination Results
– 23-Aug-13
Eight new gTLD applications flunked Initial Evaluation this week, according to ICANN's just-released results. One of them, the Taipei City Government's bid for .taipei, has been flagged as "Ineligible for Further Review" — the only application to receive such a status to date — suggesting it is fully dead. But the full IE report delivered […]
Police Officer in Jail for Buying Domains of Police Chief & Pointing Them to Porn
– 23-Aug-13
According to turnto10.com the site of an NBC affiliate station in Rhode Island, "A Richmond police officer faces charges after state police said he purchased domain names containing variations of the chief's name which redirected Internet users to pornographic web sites."
The domain name involved according to one report were the elwoodjohnson.com and elwoodjohnsonjr.com…
Verisign and PIR Get Wins for IDN Top Level Domain Names
– 23-Aug-13
Company that offered pseudo-domains loses objections to IDN top level domains. Verisign and Public Interest Registry have successfully defended applications for internationalized domain names that are transliterations of existing top level domain names. Regtime Ltd. and Legato Ltd filed legal rights objections against Verisign's application for .ком and PIR's application for .орг. These are transliterations […]
Russian Registrar Regtime Ltd. Lose Two Legal Rights Objections to PIRs .opr & .verisign's .kom
– 23-Aug-13
Regtime Ltd. and Legato Ltd of the Russian Federation just lost two separate Legal Rights Objections at WIPO on the new gTLD strings .OPR and .KOM. In The .OPR case the company objected to the Public Interest Registry (PIR) application of .OPR…
VipSpace Enterprises Llc Withdraws Application for New gTLD .vip: Now 118 Withdrawn New gTLD Apps
– 23-Aug-13
Vipspace Enterprises LLC of Munich Germany has become the latest company to withdraw its application for the new gTLD .VIP. The application had a prioritization number of 1,804 meaning that after next week's Initial Evaluation release by ICANN the maximum refund would have only been 35% but now the applicant gets a 70% refund…
Bank Takes Blame for gTLD Name Collision
– 23-Aug-13
The Commonwealth Bank of Australia, which has applied for the new gTLD .cba, has told ICANN that its own systems are to blame for most of the error traffic the string sees at the DNS root. The company wants ICANN to downgrade its gTLD application to "low risk" from its current delay-laden "uncalculated" status, saying […]
.vip and .now Clear Objections
– 23-Aug-13
The latest batch of Legal Rights Objection results has seen two proposed new gTLDs — .vip and .now — emerge unscathed from the objections phase of the new gTLD program. There are six applications for .vip and one of the applicants, I-Registry, had filed LROs against its competitors. Starbucks (HK), a cable company rather than […]
DomainNameSales.com Announces New Hybrid Domain Name Brokering Approach
– 22-Aug-13
You can handle your fresh leads and they'll take your stale ones. A common complaint about domain name marketplaces is that your parked domain names are generated all of their leads. Why should you pay the marketplace when someone first expresses interest by clicking a link on your parked domain name? Frank Schilling's DomainNameSales.com announced […]
Right Before Start of Regular Season, The NFL Gains Control of Almost 1k Bang On Domain Names
– 22-Aug-13
With the regular NFL season looking to kick off in just a couple of weeks the NFL gained control of just under 1,000 bang on domain names yesterday. The domain names were all transferred to the NFL's brand protection company MarkMonitor.com…
Napa Wine Association Letter to ICANN Makes It Clear They Should Have Applied for .napa/.wine Instead of Just Whining
– 22-Aug-13
After reading the letter sent by Bruce Cakebread telling ICANN how the 500 members of the Napa Valley Vintners need protection from the new proposed gTLD's of .Wine and .Vin, I walked away thinking that the wine producers of Napa simply missed their chance to apply for .Napa and/or .Wine and now just want to whine about it…
String Confusions Gone Wild: Amazon IDN is Found Similar to Different Word in English
– 22-Aug-13
"Online Shopping" in Japanese is too similar to .shop in English, panelist rules. Some new top level domain name string confusions objection decisions have been baffling. A difference in opinion on .cam vs. .com. Plurals vs. Singulars. But now string confusions have officially gone off the deep end. A panelist has found that Amazon.com's application […]
Apparently .sport and .sports are Also Confusingly Similar
– 22-Aug-13
Panelist sides with SportAccord in objection against .sports. International Centre for Dispute Resolution has posted an updated list of string confusion objections, and there's more trouble. SportAccord, an applicant for the .sport domain, has successfully objected to Donuts' application for .Sports. SportAccord argued that "a significant degree of confusion would occur between any TLD string […]
New Unrestricted Domain Extension .College Approved by ICANN
– 22-Aug-13
On Friday, August 16, 2013, the new domain extension .College had its initial evaluation approved by ICANN, the Internet Corporation for Assigned Names and Numbers. .College is an easily adaptable, unrestricted domain extension for academic institutions, education-related services, corporations and students who are seeking an online presence. As the first extension of its kind, .College opens the door to new opportunities and innovation online.
Comscore: Yahoo Beats Google for 1st Time in Years Becoming Most Visited Websites
– 22-Aug-13
According to comScore, for the first time in several years, Yahoo (YHOO), web properties were the most visited in the country in July. With 196.6 million visitors who Yahoo properties compared to 192.3 million who visited Google for the first time since May 2011…
Looks Like a New Parking Company Just Launched & They are Spamming The Hell Out of Me: AceAds.com
– 22-Aug-13
There appears to be a new parking company in town and they are spamming the hell out of me. The emails started coming in a late yesterday and I'm already up to over 30 and counting. As I own around 75,000 domains I could have a really long way to go…
California Wineries are a Bit Drunk Over .wine Top Level Domains
– 22-Aug-13
Two groups representing the same wineries take opposite views on .wine and .vin top level domains. When you're around a cellar full of wine, it's understandable that your judgment might get a bit cloudy. Does that explain the apparent contradiction between two different California wine groups and their view of geographic second level domains in […]
If you enjoyed this article, subscribe for updates (it's free)