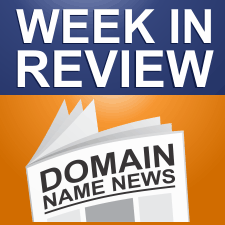 Every Friday, DomainSherpa.com provides you with a hand-selected, editorially-based review of the weekly news. In this summary, you will find the latest articles and videos produced by DomainSherpa staff and contributors. You will also find links to the best news articles in the domain name industry – so you don't have to spend your time searching for news or reading something that was not worth your time.
---
This Week's News in Review
---
Why Did Philip Morris Spend $1,500 to File a UDRP On Buying-tax-free-marlboro-cigarettes.com?
– 26-Aug-14
Philip Morris just won the rights to the domain name buying-tax-free-marlboro-cigarettes.com in a UDRP. The fact that the corporate giant won the domain is no surprise, but I have no idea of why the company would spend $1,500 in just filing fees to get control of a horrible domain name with 4 hyphens. According to…
Rightside Signs New Google Domain Parking Agreement
– 26-Aug-14
Company says material terms are "substantially similar" to the prior agreement. Rightside, parent company of eNom and domain parking platform HotKeys, has signed a new domain name parking agreement with Google. In an SEC filing, the company stated that the agreement is similar to the one it replaces: In general, the material terms of the…
.black is Live Today But Like The Other New gTLD Colors, Its On The Wrong Side of The Dot
– 26-Aug-14
Today is the first day general availability for Afilias' latest gTLD: .BLACK Its the fourth in a string of colored new gTLD domain names all operated by Afilias (.Red, .Blue, Pink) For us the issue for .Black, like the other colors, is Black is a term that used in normal language and commerce on the…
As .furniture Launches On Wednesday, Here are Some of Interesting Registered Domains
– 26-Aug-14
.Furniture goes into general availability on Wednesday August 27th where domain names can be registered on a first come, first served basis. Some very good domains were already taken in Sunrise by trademark holders and during the Early Access Program (EAP) where registrants paid a one time fee for early access to the domain names…
.website Gets Over 630 Sunrise Domain Registration; 2nd Highest of Any New gTLD
– 26-Aug-14
.Website may well be the next big new gTLD success story. According to Radix the registry the operates the .Website extension there were 634 domain names registered during the Sunrise period which is opened to trademark holders. With the 634 Sunrise domain registrations.Website has the second highest number of Sunrise applications of all new gTLD's…
Quickly Find The Top Websites Built On New TLDs
– 26-Aug-14
Two tools show you which sites built on new TLDs are gaining traction. A key for the long run success of each new top level domain name is usage. Which TLDs are getting traction with actual end users? Two tools based on Alexa data can help you find out. Softnik, creator of Watch My Domains…
.hiv's Innovative, Dangerous Business Model
– 25-Aug-14
.hiv, the first charity gTLD, is set to go to general availability at 2pm UTC tomorrow with one of the strangest and riskiest business models of any new gTLD to date. While registrants will be able to use .hiv domains more or less as they please, as with any other gTLD, Berlin-based registry dotHIV is…
DotHIV Launching With a Social Purpose & a $200 Price Tag On Thursday
– 25-Aug-14
The .Hiv registry sent us this information on the launch of the new gTLD .Hiv The domain is not being offered by some of the bigger registrars and is priced around between $196 and $230 a year at some of the registrars I checked, although a portion of the price is being given to HIV…
Domain Name Investor Sentenced to Jail for Tax Fraud
– 25-Aug-14
Australian man was active on domain name forums. A domain name investor who was active on various domain name forums has been sentenced to jail for defrauding Australian tax authorities. Michael Purse spent tens of thousands of dollars buying expired domain names, District Court Judge Steven Millsteed said. The judge said Purse got $130,134 in…
Apple Goes in Heavy On .discount Which Gets Over 300 Sunrise/ Early Access Domain Registrations
– 25-Aug-14
.Discount which launches into General Availability this week on Wednesday, is doing pretty well compared to the most recent launches with over 340 Sunrise and Early Access Program Registrations and we thought we take a look at the more interesting one's. For me Discount is one of those terms that is usually used more on…
$55,000 a Year for a Domain Registration? Wecolme to .attorney & .lawyer
– 25-Aug-14
Two new gTLD's that will be launching into general availability on October 8th 2014, .Attorney and .Lawyer premium domain names are carrying the highest costs of any extension we have seen so far by a mile. Both extensions are being launched with an Early Access Program (EAP). The good news is that very few domains…
Google Gains Victory in German Publisher Dispute
– 22-Aug-14
Back in June, Jeff Jarvis wrote on Buzz Machine about German publishers banding together to go after Google for linking to their content. As Jarvis pointed out Google News does not show ads so the desire to get 11 % of something, would be 11% of nothing. From the article: German publishers are not just…
UDRP Panel Refused to Find RDNH Despite Finding Trademark Holder Failed to Disclose & Misrepresented
– 22-Aug-14
The majority of a three member UDRP refused to find Reverse Domain Name Hijacking (RDNH) despite the fact they found the complainant failed to disclose a previous relationship between the parties and a previous UDRP between the domain holder and the former company that the trademark holder acquired. The majority of the panel also found…
Why Frank Schilling's New Bus Ad Uses Http://
– 22-Aug-14
Otherwise, lots of people might not get to the website. Yesterday Frank Schilling tweeted this picture of a bus ad for his .sexy top level domain name: Adrian Kinderis, CEO of ARI Registry, responded asking about why the ad includes https://, and Frank Schilling explained: That lots of cell phone users need to type in…
Domain Name Search is Much Improved (At Some Registrars)
– 21-Aug-14
A look at how major domain registrars are handling domain search in the wake of new TLDs. I've written a couple times about the state of registrar search as registrars grapple with an onslaught of new TLDs, most recently at the end of February. There's good news for TLD registries: search is getting a lot…
Beiersdorf AG, Hamburg, Germany Guilty of Reverse Domain Name Hijacking
– 21-Aug-14
Beiersdorf AG, which is located in Hamburg, Germany has just been found guilty of Reverse Domain Name Hijacking (RDNH) on the domain name BeiersdorfChina.com They were represented by in-house counsel In this case the Respondent is Beiersdorf (Tianjin) Petrochemical Co., Ltd., which is located in Tianjin, China. The decision was issued in Chinese and I…
Straat-backed Bidder Beats Donuts and Afilias to .health
– 21-Aug-14
DotHealth has won the four-way contention set for the controversial new gTLD .health. Afilias and Donuts both withdrew their competing applications this week. Famous Four withdrew its application over a month ago. DotHealth is backed by Straat Investments, the investment vehicle chaired by .CO Internet's Juan Calle. The new gTLD will run on a Neustar…
.cash and .fund Each Get Fewer Than 1,000 Registrations
– 21-Aug-14
Slow start for the two new TLDs that launched yesterday (for which we have data.) Five top level domain names launched yesterday. Unfortunately, ICANN's centralized zone file system only has updated zone files for two of them. .Cash gained 725 registrations to end the day with 909 in the zone file. .Fund picked up just…
Biggest Dot-brand? .realtor to Give Away Half a Million Domains
– 21-Aug-14
Up to 500,000 card-carrying members of North American real estate associations will be given a free one-year .realtor domains, according to the registry. The National Association of Realtors said its members and members of the Canadian Real Estate Association will be able to claim their names at claim.realtor. The offer will become active October 23…
ANA: "Hard to Imagine That Most of The Already-launched TLDs Will Be Around in 2 Years
– 21-Aug-14
The Association of National Advertisers (ANA) an opponent of the new gTLD program wrote a post on its corporate blog today asking "Already Launched New gTLD's : Is Anyone Out There?" The post is a "report" written by their general counsel Reed Smith LLP, and Brad R. Newberg of the firm wrote the piece which…
How Many Domain Investors are There? Justdropped Newsletter Hits 100k Subscribers
– 21-Aug-14
We have often wondered just how many people are domainers or domain investors, well today the deleted domain names data provider Justdropped.com announced today that it has reached 100,000 subscribers to it popular domain name newsletter. "The newsletter which offers high quality domain names at low reseller prices is published daily." The newsletter has been…
---
This Week's Featured DomainSherpa Show
---
VIDEO: Tutorial: Selling Domain Names on Major Marketplaces

Receive more offers on your domain names by listing them for sale at the five major marketplaces.

In 26 minutes, you will learn how to sell your domain names at the five major marketplaces that matter most, plus:
1. Organize your domain names for sale
2. Set pricing for your domain names
3. Hang a for sale sign
4. Select the right marketplaces
5. Sell domains on GoDaddy.com
6. Sell domains on Flippa.com
7. Sell domains on Sedo.com
8. Sell domains on DomainNameSales.com
9. Sell domains on Afternic.com
10. What to do after the sale
---
In Addition, Don't Miss…
---
DomainSherpa Discussion: What Makes TLDs Successful?; .NET Value; Best TLDs for Speculation…

In this DomainSherpa Discussion:
• What makes a TLD successful to the general population?
• Update on Adam Dicker's TLD+SEO Showdown
• New dots this week include .HIV, .Black, .Furniture, .Schule, .Fitness, .Discount, .Hamburg – Which TLD is best for speculation?
• Is pairing micro-payment donations with .HIV innovative?
• The value of a .NET as a fraction of .COM?
• Twitch.TV sells for $1.1 Billion; Are .TVs the next .COM?
• And much more!

DomainSherpa Review – August 21, 2014: Savings.net, Minisite.com, MobileRepair.com…

What do successful domain name investors think when they value domain names?

In this show:
• Tough love for the investor of NewYorkBrunch.com, SmartyDocs.com, DiscreteMeetup.com…
• Get your bids in soon for Savings.net, Minisite.com, MobileRepair.com…
• Andrew Rosener is the top Sherpa on the mountain (actually, it's a clean sweep) in the "Name That Price" game
• Plus, reader questions are answered!
If you enjoyed this article, subscribe for updates (it's free)