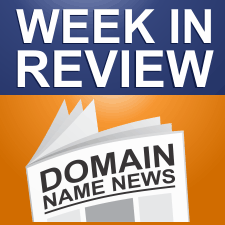 Every Friday, DomainSherpa.com provides you with a hand-selected, editorially-based review of the weekly news. In this summary, you will find the latest articles and videos produced by DomainSherpa staff and contributors. You will also find links to the best news articles in the domain name industry – so you don't have to spend your time searching for news or reading something that was not worth your time.
---
This Week's DomainSherpa Interview
---
DomainSherpa Review – Apr 21, 2014: Pozer.com, JAH.com, BandManager.com, SAI.com, GreenBeans.com…

Get into the minds of the Sherpas with the DomainSherpa Review!

* An investor's portfolio is reviewed and appraised
* 15 domain names going to auction at NameJet are valued
* Page Howe takes the crown in this week's "Name That Price" game

For each domain name portfolio, the Sherpas answer:
* Which domains are valuable, and in what way?
* What is the market value (both wholesale and retail) of the best domain names?
* Which domains are worthless and should be dropped?
* Which domain names may invite legal issues, such as a UDRP case or cybersquatting lawsuit?
* Which domains do our Sherpas want to make an offer on?

We're joined by three Domain Sherpas: Adam Dicker, Andrew Rosener and Page Howe.
---
This Week's DomainSherpa Discussion
---
UPDATED! DomainSherpa Discussion: Fails at 101domain and DomainNameSales; Rook Media + DomainSponsor…

This is the show where we discuss domain name industry news with a panel of veterans and thought leaders.

UPDATED! Joe Alagna of 101domain.com answers questions regarding the incident discussed on this week's Discussion.

In this DomainSherpa Discussion:
* YouPay.com: From a $355 purchase to $200K sale; Mike Berkens summarizes the sale that took 9 years.
* Rook Media acquires DomainSponsor: What does it mean for the industry and for you as an investor?
* MI.com was recently acquired for $3.6MM by Xiaomi Inc. of Bejing. Should you be looking to China to sell your domains?
* Everyone's rebranding. Just ask Elliot, Shane, Aaron and Raymond. Should you?
* DomainNameSales.com adds a feature to make you money, but are they stepping over their rights as a service provider in doing so?
* 101domain.com tries to extort rightfully-purchased domain names from registrants, and the panel sounds off on this practice.
* Frank Schilling steps-up and helps a confused registrant who files an ICANN Request for Reconsideration. Who isn't confused by some aspect of the new TLDs?
* And more!

We're joined by Adam Dicker, Mike Berkens, Page Howe and Rick Schwartz.
---
This Week's News in Review
---
Verisign Reports Slowing .com/.net Registrations in Q1 – 24-Apr-14
New registrations and renewal rate dip. Verisign reported first quarter earnings today after the bell. The company reported revenue of $249 million, a 5% increase from the first quarter of 2013. The company added 1.28 million net new names during the first quarter to .com and .net, ending the quarter with 128.5 million active domain…
Verisign Reports: Revenue Up 5%; There are 128.5 Million .com & .nets As of March 31 – 24-Apr-14
; VeriSign, Inc. (NASDAQ: VRSN), today reported financial results for the first quarter of 2014, reporting revenue of $249 million for the first quarter of 2014, up 5% from the same quarter in 2013. Verisign reported net income of $94 million and diluted earnings per share (EPS) of $0.64 for the first quarter of 2014,…
.city Contention Set Resolved at a High Price – 24-Apr-14
Many new TLD contention auctions were held this week. There were a number of new top level domain name contention set auctions this week, although details on winners are scant thus far. .Garden, .property, and .yoga were set for auction on Tuesday. I haven't been able to figure out the winners yet, although I'm sure…
Domain Registrars Want More Business? Focus On Security and Price. – 24-Apr-14
Survey shows that security and price remain top customer considerations. Domain name registrars looking to grow their business need to focus on two key things: security and price. That's according to this year's Domain Name Wire survey. Really the past eight annual versions of the survey, too. 34% of respondents said security was their primary…
The Domain Business Can't Make The Customer Pay for Someone Else's Mistake – 24-Apr-14
Kevin Murphy over at Domainincite.com wrote a post yesterday, entitled "Guy hit with $1,600 bill a month after registering "premium" name for $12.99″ The post goes onto explain: "One DI reader, who said he'd rather not be named, received a bill from the registrar today for $1587.01 for a .み��"な domain name he hand-registered March…
.club and Two Chinese New Top Level Domains Have About $500k in Premium Sales – 24-Apr-14
A few top level domain names have sold an impression amount of premium domains prior to general availability. Here are three new top level domain names to keep an eye on: .Club, .在线 and .中�-���'. .Club Domains is an "all-in" registry, meaning it has only one new TLD to offer. The company raised $7 million…
Publicly Traded Company Announces Acquisition of Findit.com – 24-Apr-14
In a pretty unusually worded press release sent out by Artemis Energy Holdings, Inc. (OTC Pink: ARTT) (PINKSHEETS: ARTT) it said it "recently entered into an agreement to purchase the domain name Findit.com. The company has opened escrow and made the initial payment." "The domain Findit.com has been transferred to Escrow.com and Artemis Energy Holdings,…
Microsoft Dumps .live gTLD Bid – 24-Apr-14
Microsoft has abandoned its application for the .live new gTLD, leaving the erstwhile dot-brand in the hands of either Donuts or Google. I found this quite surprising initially, as "Live" has been a core, cross-platform brand for the company, covering services such as Windows Live, Xbox Live and Office Live. The company also owns live.com…
TLD Registry Sells $584k of New gTLD Domains, Expects Million-dollar Sale Next Month – 24-Apr-14
TLD Registry, the company behind two Chinese new gTLDs, says it has sold over $584,000 of premium domain names already and expects to make a seven-figure sale next month. The Finnish-founded company is launching .中�-���' and .在线, which mean "Chinese web site" and "online" respectively. Marketing director Simon Cousins told DI this week that the…
.gop to Launch On July 7th – 23-Apr-14
The new gTLD .GOP will go live for registrations on July 7th 2014 according to a email we received from the registry The .GOP new gTLD was applied for by The Republican State Leadership Committee, (RSLC) a group that seeks to elect Republicans to state-level offices not the National Party. According to the email; ".GOP…
Guy Hit With $1,600 Bill a Month After Registering "Premium" Name for $12.99 – 23-Apr-14
101domain has sent out almost 50 invoices, believed to total many thousands of dollars, to customers who had bought "premium" domain names for $12.99 well over a month ago. One DI reader, who said he'd rather not be named, received a bill from the registrar today for $1587.01 for a .み��"な domain name he hand-registered…
2014 Domain Name Wire Survey: By The Numbers – 23-Apr-14
251 people from 36 countries participated in this year's survey. Over the next week or two I'll post a series of stories with the results from this year's Domain Name Wire survey. I'd like to start by thanking each and every person who took the survey. 251 people from 36 countries responded this year. That's…
Updated: The Rise and Fall of Oversee.net – 23-Apr-14
With the news that Oversee.net sold DomainSponsor.com as well as their owned and operated domain portfolio which reportedly numbered between 700K and 1M domains, to Rook Media, it marks the end of to a 14 year run of one of the biggest companies to ever exist in the domain space. It's important to point out…
Dot Chinese Online & Dot Chinese Website's Landrush Period Closes at 3:55am UTC – 23-Apr-14
The land rush period for Dot Chinese Online (.在线) & Dot Chinese Website (.中�-���') TLDs Closes at 3:55AM UTC According to an email we just received Dot Chinese Online (.在线) & Dot Chinese Website (.中�-���') TLDs have "been amonsgt the most successful in the history of ICANN's New gTLD Program." Landrush for Dot Chinese Online…
It Looks Like The Apple Smartwatch Will Be Called The Iwatch – 23-Apr-14
It looks like Apple is going to name their smart watch the "iWatch" In an article written by Chris Smith for BGR.com, it seems that a trademark registration filed by Brightflash USA LLC has the same address that Apple has used in the past when trademarking iSlate. The same address was used to register the…
GoDaddy Partners With Sitelock – 23-Apr-14
According to a press release out today, GoDaddy, has partnered with SiteLock to bring complete protection to websites. SiteLock proactively protects websites using the latest scanning techniques, giving customer peace-of-mind their website is safe. SiteLock scans websites for the latest malware, viruses, suspicious code, back doors and many other vulnerabilities commonly exploited by attackers. A…
Meet The 1st New gTLD Serial Cybersquatter, As Farris Nawas of Austin Loses His 3rd URS – 23-Apr-14
The National Arbitration Forum has suspended the domain name registration for SPANX.clothing after an examiner in a Uniform Rapid Suspension proceeding (URS) found the registrant, Farris Nawas of Austin Texas infringed on the trademark of Spandex. Since the only business line Spandex is involved in is clothing, it is the no-brainer type of registration that…
ICANN Seeks Provider to Conduct a Review of The Generic Names Supporting Organization (GNSO) – 23-Apr-14
The Internet Corporation for Assigned Names and Numbers ("ICANN") is seeking a provider to conduct an independent review of the Generic Names Supporting Organization (GNSO), as mandated by ICANN's Bylaws. The GNSO is the policy-making body responsible for generic top-level domains, such as .COM, .NET, and .ORG. Its members include representatives from generic Top Level…
Rook Media Acquires Domainsponsor – 21-Apr-14
Oversee.net has sold DomainSponsor and its domain name portfolio to Rook Media. One of the largest domain name parking companies has been acquired. Rook Media has acquired domain name parking company DomainSponsor from Oversee.net, the companies confirmed today. DomainSponsor is one of the oldest domain parking companies, serving customers since 2002. Rook, on the other…
Launched – Grown – Sold The Miami Herald Discusses What's Next for .co Founders – 21-Apr-14
The Miami Herald did a piece today on the .CO Registry acquisition by Neustar. They spoke with Juan Diego Calle to find out what's next for everyone now that the company is sold. Calle mentioned a better job and better benefits for employees. The article also mentions that Neustar did not get Pop.co in the…
Dot London and Dot NYC Taking Two Different Approaches – 21-Apr-14
Dot NYC much more restricted than Dot London. Two .city domain names are getting ready to enter their first phase of rollout: .London and .NYC. This will be a big moment in the new top level domain name program. Many people, including myself, think .city domain names have the biggest chance for success. Despite being…
.guru First New gTLD to 50,000 Names – 18-Apr-14
Donuts' pioneering .guru yesterday became the first new gTLD to surpass 50,000 domain name registrations, according to today's zone files. DI PRO makes today's total 50,210, having added 209 names yesterday. Technically, that means .guru passed the 50k mark on Wednesday, but I'm excluding some infrastructural domains used by the registry. The gTLD went into…
First .london Anchor Tenants Named – 18-Apr-14
The forthcoming .london gTLD has earmarked its first 28 domain names, most of which are going to some famous, and not-so-famous, local brands. Judging by the list of names, registry Dot London Domains is going for a relatively classy bunch of anchor tenants, which is probably why I wasn't invited to the launch event earlier…
Afilias' New Top Level Domain Names Have Very Slow First Day – 18-Apr-14
Color me surprised. Afilias launched its first six new top level domain names yesterday, and I'd rate it as the worst first day performance of any portfolio applicant. I'm basing this on changes to the zone files. Here are the six domains Afilias' launched in general availability yesterday with how many domains they added to…

If you enjoyed this article, subscribe for updates (it's free)