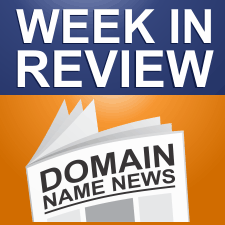 Every Friday, DomainSherpa.com provides you with a hand-curated, no-B.S., important domain name industry news.
In this summary, you will also find the latest tutorials and videos produced by DomainSherpa staff and contributors.
---
This Week's Featured DomainSherpa Show
---
DomainSherpa Review – Apr 20: FiletMignon.com, LocalPubs.com, NaturalDetox.com…

What do successful domain name investors think when they value domain names?

In this show:
• We learn what the Sherpas bought or sold recently
• An investor's portfolio is appraised: NaturalDetox.com, ClearPhoto.com, Fundable.net…
• Get your bids in soon for FiletMignon.com, LocalPubs.com, REZ.com…
• A surprising result when a Sherpa summits the mountain in the "Name That Price" game
• Plus, much more!
---
In Addition, Don't Miss…
---
Negotiating Hand-Registered Names; GoDaddy's 200K Domain Portfolio; 2-Word .NETs Value; Exact Match Domains…

In this DomainSherpa Discussion:
• Negotiating a hand-registered domain name
• What to do when a hot purchase inquiry has gone cold?
• Is there value in two-word .NET domain names with high search volume?
• Are exact match domain names out of favor and will they ever rise in value again?
• Making brandable domains out of exact match keywords
• How should new domain name investors start-out in investing today?
• NeverLikedItAnyway.com – worthy of winning Verisign's Internet Contest?
• What GoDaddy's $28.1MM purchase of Marchex's portfolio means to you as an investor
• And much more!
---
This Week's News in Review
---
Verisign Reports Earnings, 1.51 Million Net Adds – 23-Apr-15
Company reports continued growth in domain name registrations and base. Verisign reported first quarter earnings after the bell today, including some fairly solid numbers for new registrations and net additions in .com/.net. 8.7 million new .com and .net registrations occurred in the first quarter, up from 8.6 million in the same quarter last year. It's…
Minds + Machines Registry Struggles With Only 63,000 Domains Over 13 New gTLDs – 23-Apr-15
Minds + Machines Group Limited provided an update on its portfolio of generic top-level domains and registrar operations ahead of the Company's year-end financials. The purpose of the update is to: provide shareholders with a better understanding of the Group's…
Afilias Released 160,000+ Domain Names Across 8 New TLDs – 23-Apr-15
160,000+ previously reserved "ICANN collision" names are now available for registration across 8 Afilias New gTLDs. Couldn't register for great names like caribbean.blue, bake.organic, or planet.red? Now you can. Or maybe you can't because Afilias reserved some of them. Afilias…
New gTLD Zones Top Five Million Names – 22-Apr-15
There are now more than five million new gTLD domain names live in the DNS. That's according to zone files collated by ICANN, which I'm told show 5,002,252 names across the 597 new gTLD registries providing data. That works out to a mean of 8,378 domains per TLD, a median of 1,254. The largest zone…
As .Stream is Won, ICANN's Auction List Empties – 22-Apr-15
.stream has become the latest new gTLD contention set to be settled prior to its ICANN auction, leaving ICANN's auction schedule looking barren. Famous Four Media beat Hughes Satellite Systems to the string, which was due to auction May 27. The four strings scheduled for bidding April 29 — .living, .fun, .map and .search –…
Google Wins .map and .search – 21-Apr-15
Google has secured two gTLDs representing two of its core services. The company has won .search and .map, fighting off competition from Amazon, Donuts, Famous Four Media for .search and Rightside and Amazon for .map. All the losing bidders have now withdrawn their applications. Both strings were due to head to ICANN auction April 29,…
Wiz Khalifa Wins Control of 8 Domain Names – 21-Apr-15
Wiz Khalifa, whose real name is Cameron Thomaz just won control of 8 domain names either having his name, Wiz Khalifa or his brand Taylor Gang. A one member UDRP WIPO panel awarded taylorclothes.com taylorgang.biz taylorgang.info taylorgang.mobi taylorgang.tv taylorsgreen.com wizkhalifa.biz wizkhalifa.mobi Here is the highlights of the decision: "Complainant Cameron Thomas, professionally known as, Wiz…
New Domain This Week: .poker – 20-Apr-15
Afilias launches .poker this week, and it is the only new TLD launch I could find. I can only find one new top level domain name on Calzone.org that's launching this week, so it will get a little extra focus. Afilias launches .Poker on Tuesday with support from about 70 registrars. Retail pricing appears to…
Cybersquatter Jailed for Seven Years After Prison Break – 20-Apr-15
Fraudster Neil Moore, who escaped from prison by cybersquatting, has reportedly been handed a seven-year sentence by a British court. As we reported last month, Moore escaped from Wandsworth prison merely by sending an email ordering his release from an hmcts-gsi-gov.org.uk email address. He'd registered the name, a typo of the genuine hmcts.gsi.gov.uk used by…
Warren Buffett Party Firm Beats Google to .fun – 20-Apr-15
An 80-year-old seller of party supplies, owned by Warren Buffett, has won the rights to the new gTLD .fun, after the other two applicants withdrew. Oriental Trading Company plans to operate the gTLD as a "restricted" space where only the company and its partners can register, according to its application. Quite why this isn't on…
Is Amazon.com The Biggest User of New Domain Names? – 20-Apr-15
Amazon has registered a bunch of domains under new TLDs, and it's forwarding them to pages on its website. It's still unclear what Amazon.com's strategy is for the many top level domain names it will soon control. But we might get a hint from examining its use of other registry's top level domain names. Amazon.com…
Stolen Domain Name 608.com Returned to Owner in UDRP – 20-Apr-15
Panel orders 608.com transferred back to its previous owner. An Asian Domain Name Dispute Resolution Centre (ADNDRC) panel has ordered the domain name 608.com be returned to its previous owner, who said the domain name was stolen from him. In the dispute, Complainant Chiu Tsen Hu said he purchased the domain name at Sedo in…
Site Names and Shames Shoddy TLD Support – 20-Apr-15
A self-professed geek from Australia is running a campaign to raise awareness of new gTLDs by naming and shaming big companies that don't provide comprehensive TLD support on their web sites. SupportTheNew.domains, run by university coder Stuart Ryan, has been around since last June and currently indexes support problems at dozens of web sites. The…
Australia Considers Dumping The .com. – 20-Apr-15
Australian domain overseer auDA is thinking about allowing people to register .au domains directly at the second level for the first time. The organization has opened up a consultation that would allow registrations such as example.au, rather than just the current system of example.com.au, example.org.au and so on. The move follows the successful recent releases…
Sorry Kids, There Will Be No .unicorn in The Domain Space But There Will Be a .unicom – 19-Apr-15
.Unicorn will remain a mythical creature when its comes to new domain names. You will not be able to register a .Unicorn domain as two domain name extension that were put into the same contention group by ICANN .Unicorn and .UNICOM have resolved with unicorn.eu withdrawing their application for .Unicorn Instead of .Unicorn we now…
1st Day New gTLD Totals – .Fashion: 2,182; .Garden: 388; Science Passes .XXX & .Pro – 17-Apr-15
Two new gTLDs were released this week by Minds + Machines After domain name registrations made in Sunrise by Trademark Holders .Fashion has 2,182 registrations. .Garden on the other hand only grew to 388 domain registrations. On another note .Science which was released about a month ago by Famous Four Media, now has skyrocketed to…
The History of Verisign's Internet Official Contest Winners – 17-Apr-15
Verisign contest hits its goal in first round. Verisign has announced the first five winners in its Internet Official contest, a promotion designed to show that good .com domain names are still available. The domain names selected have interesting histories. The first five winners, who will each pick up $5,000, are: 1. ChooseYourTattoo.com: Registered by…
Judge Denies Motion to Strike UDRP Cases From MySchool.com Pleadings – 17-Apr-15
Plaintiff asked judge to forbid information about its two UDRP losses over the same domain to be used in pleadings. United States Magistrate Judge John F. Anderson has denied a motion to strike prior UDRPs from pleadings in a cybersquatting lawsuit filed over MySchool.com. Joseph Carpenter has lost two UDRPs against the domain name MySchool.com…
Afnic Report: "The Domain Market in 2014″ – 16-Apr-15
Aftnic.fr the manager of the .fr (France) extension, published a pretty extensive report today. The report "The Domain Market in 2014″ takes a look back at 2014 and provides some interesting stats and graphs. I will highlight one topic in this post and read the full report here Legacy TLDs: highly contrasting performance in 2014…
Free .Realtor Domains Expanded to Local & State Realtor® Associations & Brokerages On May 7 – 16-Apr-15
"The National Association of Realtors® top-level domain .REALTOR will be available to local and state Realtor® associations as well as brokerages in the U.S. and Canada starting May 7. State and Local REALTOR® Member Boards, and REALTOR® owned and operated MLSs have the opportunity to receive a FREE .REALTOR domain for up to 5 years" Since…
Donuts Wins The New gTLD .Theater – 16-Apr-15
Donuts has won another private auction for a new gTLD, this time the right to operate the new domain extension . The only other applicant for .Theater, KBE gTLD Holding Inc. of Brooklyn New York, whose web address is broadwayacrossamerica.com, withdrew its application Some of the new gTLD's in that vertical include .broadway, .tickets and…
Donuts' New TLD Renewal Rates Range From 55% to 72% – 16-Apr-15
Company releases updated figures for renewal rates. New top level domain name company Donuts has released updated renewal rates for the first 25 top level domain names it launched. Rates range from about 55% to 72%, well under the company's predicted 80% renewal rate. (The company now says it expects rates to trend toward 80%…

If you enjoyed this article, subscribe for updates (it's free)